Biography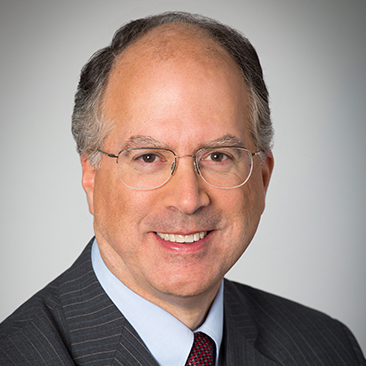 Stuart J. Goldring is a partner in Weil's global Tax practice and a nationally recognized authority on federal income tax matters involving financially troubled companies. He has extensive experience in advising debtors, creditors, potential acquirers, and investors in troubled companies, both within and outside of the bankruptcy context. Mr. Goldring also regularly advises on the structuring of acquisitions, dispositions, and other transactions involving corporations and multi-corporate groups.
Selected Representations:
Advanta in its chapter 11 case, including a negotiated resolution of certain tax-related disputes with the Federal Deposit Insurance Corporation (FDIC).
Aleris International in its chapter 11 restructuring of approximately $4 billion of debt.
American Airlines in its chapter 11 reorganization, including American's $18 billion merger with US Airways Group.
Armstrong World Industries in its asbestos-related chapter 11 reorganization.
Blockbuster in its chapter 11 case, including the section 363 sale of substantially all its assets to Dish Network.
Brookfield Asset Management Inc. in its approximately $855 million acquisition of GrafTech International Ltd.
Chassix Holdings, Inc. and its domestic subsidiaries, in connection with their prearranged chapter 11 restructuring.
FXCM Inc. in its $300 million senior secured loan from Leucadia National Corporation.
General Motors Corporation in its chapter 11 liquidation, including the unprecedented section 363 sale of the ongoing company to the government‑sponsored "New GM" in a manner structured to qualify as a tax reorganization.
The Great Atlantic & Pacific Tea Company (A&P) and its direct and indirect subsidiaries in their chapter 11 cases commenced in 2015.
Lehman Brothers, the largest bankruptcy in history with $630 billion of assets on its balance sheet, in its chapter 11 case and on-going liquidation.
Mashantucket Pequot Tribal Nation, the owner of Foxwoods Resort Casino, with respect to its restructuring of $2.3 billion of debt obligations.
NextWave Wireless, in connection with various acquisitions and dispositions of target businesses.
NTK Holdings and its subsidiary, Nortek, in an approximately $1.3 billion pre-packaged chapter 11 debt-for-equity recapitalization.
Recycled Paper Greetings in its chapter 11 sale to American Greetings Corporation pursuant to a pre-packaged chapter 11 plan.
Southern Air Holdings in connection with its chapter 11 case.
Synventive Acquisition in a capital restructuring in which majority ownership was acquired by Littlejohn & Co., LLC.
Valeant Pharmaceuticals International, Inc. in its acquisition of the worldwide rights to the cancer vaccine Provenge and certain other assets from Dendreon Corporation in a Section 363 sale process.
Vonage Holdings in its acquisition of Vocalocity, Inc.
Washington Mutual in its chapter 11 reorganization, including the tri-party settlement with JPMorgan Chase Bank and FDIC resulting from the seizure and subsequent sale of Washington Mutual Bank.
Washington Mutual Liquidating Trust, established pursuant to Washington Mutual's chapter 11 plan, to liquidate and distribute a significant portion of the company's assets, including up to $500 million of potential federal and state tax refunds.
WorldCom (MCI) in its chapter 11 reorganization.
Mr. Goldring serves on the Executive Committee of the Tax Section of the New York State Bar Association and co-chairs the Committee on Bankruptcy and Losses. He was a member of the former Tax Council of the Association of the Bar of the City of New York and served as chair of a special subcommittee of the Tax Council and the Committee on Bankruptcy and Corporate Reorganization of the City Bar with respect to tax-related proposals of the National Bankruptcy Review Commission.
Mr. Goldring co-authors the treatise Tax Planning for Troubled Corporations (CCH). In addition, he has published numerous articles dealing with the tax issues relating to financially troubled companies and lectures widely on these topics. Mr. Goldring is an adjunct professor at New York University School of Law teaching a course on bankruptcy tax, and is a member of the Corporate Tax and Business Planning Advisory Board of BNA Tax Management. He is a frequent presenter at PLI's highly regarded tax program, "Corporate Tax Strategies," with respect to bankruptcy tax issues.
Mr. Goldring is ranked Band 1 for Tax by Chambers USA, where he has been described as "10 out of 10, he is very knowledgeable on the tax aspects of bankruptcy." He is "a formidable tax lawyer," who "has an excellent relationship with his clients and his colleagues." He is also ranked as a leading Tax lawyer in the U.S. by Chambers Global and by Legal 500 US, where he is commended for his "technical tax knowledge and his ability to communicate in a language that can be understood." Mr. Goldring was also named to the Legal 500's "Hall of Fame" in 2017. He is recognized in Who's Who Legal: The International Who's Who of Corporate Tax, which has described him as "legendary," and named among the leading Bankruptcy Tax Specialists in the nation's major law firms by Turnarounds & Workouts magazine. Mr. Goldring is also listed in Best Lawyers in America, Super Lawyers and has been named among New York's Top Rated Lawyers in Taxation Law.
Speaking Engagements, Awards and Recognition, Guides and Resources, Firm News & Announcements, Latest Thinking
Stuart Goldring Ranked Band 1 for Tax: New York

Award Brief — Chambers USA

Stuart Goldring Named to the "Hall of Fame"

Award Brief — Legal 500 "Hall of Fame"

Stuart Goldring Named a "Leading" Lawyer for U.S. Taxes: Non-Contentious

Award Brief — Legal 500 US

Stuart Goldring Named a "Leading" Lawyer for Tax: Corporate: U.S.

Award Brief — Chambers Global

Stuart Goldring Named a "Best Lawyer" for Tax Law in New York

Award Brief — Best Lawyers in America

Stuart Goldring Named a "Bankruptcy Tax Specialist"

Award Brief — Turnarounds & Workouts

Stuart Goldring Recommended for International Tax

Award Brief — Legal 500 US
PLI's Tax Strategies for Corporate Acquisitions, Dispositions, Spin-Offs, Joint Ventures, Financings, Reorganizations & Restructurings 2016 Speaker(s): Stuart J. Goldring

October 20, 2016 — New York, New York — Weil Tax partner Stuart Goldring speaks on a panel titled, "Tax Strategies for Financially Troubled Businesses and Other Loss Companies," which discusses equity for debt exchanges and ownership changes under Section 382; COD/OID/AHYDO; Section 108 and 382-related guidance; strategies for acquisitions of loss companies; issues in bankruptcies; debt for debt exchanges and modifications; and issues regarding worthless stock deductions.

Tax Strategies for Corporate Acquisitions, Dispositions, Spin-Offs, Joint Ventures, Financings, Reorganizations & Restructurings 2013 Speaker(s): Kimberly S. Blanchard and Stuart J. Goldring — October 17, 2013 — New York, New York
Firm News & Announcements