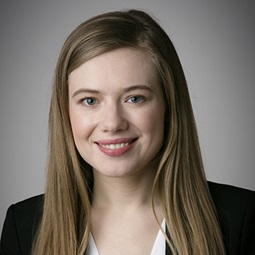 Maria Kabanova is an associate based in the Paris office.
Her practice focuses on administrative and regulatory law, public contracts, privatizations of public assets and State aids. Maria Kabanova also regularly advises on administrative litigation matters.
Maria Kabanova joined the Firm in January 2014.
Maria Kabanova is a member of the Paris Bar. She received a Master in Public Law from the University of Paris II Panthéon-Assas (2011) and a Master in Public Economic Law from the University of Paris I Panthéon-Sorbonne (2012).