Biography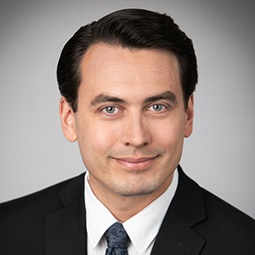 Kane Wishart is an associate in Weil's Technology & IP Transactions practice and is based in New York. Kane participates in advising Firm clients in a variety of matters relating to the licensing, acquisition, development, sale, use and commercial exploitation of intellectual property and technology.
Kane has been part of the teams advising on the technology and intellectual property aspects of the following matters:
AK Steel Corporation in its approximately $3 billion sale to Cleveland-Cliffs, Inc.
Ardian in its acquisition of a majority stake in Florida Food Products, Inc., in a transaction that valued Florida Food at more than $1 billion
Campbell Soup Company in its $2.2 billion sale of Campbell International, Inc.
ChargePoint, Inc. in its combination with Switchback Energy Acquisition Corporation, a SPAC sponsored by NGP Switchback, LLC, in a transaction that implied a ChargePoint enterprise value of $2.4 billion
Eli Lilly and Company in its $1.1 billion acquisition of Dermira, Inc.; its $1 billion acquisition of Prevail Therapeutics Inc.; and global licensing and research collaborations with, and equity investments in, Merus NV and Sitryx Therapeutics Limited
Gores Holdings IV, Inc., a SPAC sponsored by an affiliate of The Gores Group, in its $16.1 billion business combination with United Wholesale Mortgage, LLC (UWM)
Magellan Health, Inc. in its $2.2 billion merger with Centene Corporation
Sanofi in its $350 million sale of its Seprafilm Adhesion Barrier and related assets to Baxter International Inc. and its $2.5 billion acquisition of Synthorx, Inc.
Kane received his LL.B. from Australian National University and his B.S., with Honors, from Monash University.
Firm News & Announcements
Firm News & Announcements