Biography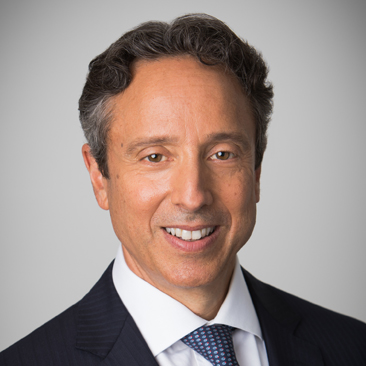 Jonathan D. Polkes, Co-Chair of Weil's global Litigation Department and a member of the Firm's Management Committee, has been recognized as one of the top Securities and White Collar Defense attorneys in the United States by Chambers USA, as a Securities "MVP" by Law360, and as a "Litigation Trailblazer" by the National Law Journal, among his other accolades. He litigates and tries significant securities and business litigation, counsels boards and senior executives on corporate governance issues, and supervises government and internal investigations and regulatory and criminal matters.
For more than 30 years, Mr. Polkes has worked at the cutting edge of financial services litigation and enforcement, including as a former federal prosecutor. His significant engagements have chronicled nearly every major legal issue to impact the financial sector over that time. For example, he was the architect of comprehensive strategies for AIG, Washington Mutual, and Lehman Brothers that successfully guided them through U.S. and foreign criminal and civil investigations into their front-seat roles to the financial crisis. Mr. Polkes recently engineered a novel settlement for Willis Group that resolved investigations and shareholder litigation arising out of the Stanford Financial fraud, and resolved a first-of-its-kind conflict of interest enforcement action by the SEC against the former Chief Compliance Officer of BlackRock. His other recent notable engagements include:
Defeating all claims, on the eve of trial, in a $4 billion investor class action arising out of one of the largest REIT going-private transactions in history – the $22 billion purchase of Archstone by Lehman Brothers, Tishman-Speyer, Equity Residential, and other entities – which occurred on the eve of the 2008 financial crisis. Mr. Polkes led the defense of all of the more than 20 defendants in extensive proceedings before four federal district court judges, three California State Court judges, a New York Supreme Court judge, as well as in three arbitrations, and ultimately won a critical summary judgment decision in Colorado federal court, bringing more than 10 years of litigation to an end in a complete victory for the defendants.
Securing a unanimous Second Circuit victory for Marsh & McLennan, in a dispute arising out of a 2004 New York Attorney General insurance industry investigation, which completely vindicated the company, provided corporations for the first time with a legal framework to support the common practice of terminating employees who refuse to cooperate with an internal investigation, and addressed critical issues of corporate governance and responsibility.
Winning a total victory for Morgan Stanley after a New York federal jury issued a verdict of no liability in a rare trial of private insider trading claims asserted by a Russian billionaire and his Netherlands-based investment vehicle, Veleron Holdings, regarding a transaction made in the lead-up to the financial crisis. This was Morgan Stanley's first jury trial in over a decade and created new law relating to private party insider trading claims. The Second Circuit later affirmed. Mr. Polkes also won summary judgment defeating all claims in a related case in New York state court.
Obtaining a significant interlocutory appellate victory for Lehman Brothers Holdings Inc. in the Appellate Division of New York Supreme Court that overturned a trial court's decision and entered judgment dismissing all claims in a suit brought by a minority investor challenging the $16 billion sale by Lehman of Archstone Enterprise LP to Equity Residential and AvalonBay Communities. The decision should provide comfort to fiduciaries that they can act on a deal that is before them, without being second guessed by a disgruntled party that the deal wasn't good for them and that a better deal "might have become available in the future."
Defeating all claims brought against Lehman Brothers and a number of former senior executives in a complex breach of contract and breach of fiduciary duty lawsuit in New York state court relating to commercial real estate investments made in the lead-up to the financial crisis and Lehman Brothers' subsequent chapter 11 filing.
Securing the dismissal, without leave to amend, of all claims in a securities fraud class action brought against national retailer Francesca's Holdings relating to the company's disclosures regarding its relationships with its primary suppliers.
Representing the president of a U.S. investment bank in a range of civil and regulatory matters arising out of the financial crisis.
Representing major global financial institutions in connection with a number of confidential regulatory investigations regarding swaps, underwriting practices, mutual fund fees, and other issues.
Representing the former head of trading at a UK-based financial institution in connection with a wide-ranging investigation of fraud in the pricing of products backed by TARP funds, being conducted by the U.S. Attorney, the SEC and SIGTARP.
Mr. Polkes has been described by Chambers USA as a "world-class litigator," "the go-to person on the hardest issues," "tremendous on his feet," and "extremely user friendly," as an "incredible presence in the courtroom," "a power lawyer," and also as achieving "great results in complex securities regulatory investigations and related class actions." He has been recognized in Legal 500 as a "recommended" lawyer nationwide for both securities litigation and white collar criminal defense, where clients and commentators have described him as "one of the best litigators on the planet," "very talented" and as having "a superb reputation in the market." He also has been featured in New York Magazine as one of the best securities litigators in New York, recognized as a leading lawyer for Commercial Litigation, Litigation – Securities, and Criminal Defense: White Collar, among other areas, in Best Lawyers in America, as a "Local Litigation Star" in New York and a national "Litigation Star" for Securities and White-Collar and Investigations in Benchmark Litigation, among the Lawdragon 500 Leading Lawyers in America, and one of four "Attorneys Who Matter" in the securities litigation space by Ethisphere. In 2016, he was honored as a national "Litigation Trailblazer" by the National Law Journal, and in 2017, he was named as a "Securities Litigation MVP" by Law360 for the second consecutive year. In the 2018 edition of Benchmark Litigation, he was recognized as one of the Top 100 Trial Lawyers in America.
Mr. Polkes is regularly invited to speak at the Securities Industry and Financial Markets Association, American Bar Association, and Futures Industry Association, as well as Yale Law School and New York University School of Law. Earlier in his career, he was also an adjunct associate professor at Fordham University School of Law, where he taught seminars covering trial advocacy and the Federal Rules of Evidence. Mr. Polkes is a member of the Board of Contributing Editors and Advisors of the Securities Regulation Law Journal, and served as co-chairman of the ABA subcommittee on Criminal Aspects of The Securities Laws. He has received the Burton Award for clarity in legal writing.
Mr. Polkes was an Assistant U.S. Attorney in the Eastern District of New York, where he was Deputy Chief of the Business/Securities Fraud Unit. He conducted more than 20 jury trials and argued 12 times before the United States Court of Appeals. He received two Superior Performance Awards from the Department of Justice and numerous commendations of the FBI, the Postal Inspection Service and the Secret Service.
Mr. Polkes is a graduate of New York University School of Law, where he received his J.D. in 1984, and Haverford College, where he graduated magna cum laude. He is a member of Phi Beta Kappa. He served as law clerk to Justice Aharon Barak of the Supreme Court of Israel and to The Honorable William B. Bryant, United States District Judge for the District of Columbia.
Mr. Polkes serves on the Board of Directors of the Make-A-Wish Foundation and of Advocates for Children of New York, and as a Vice Chairman of the Executive Committee of the Lawyers Division of the UJA Federation of New York.
Awards and Recognition, Speaking Engagements, Guides and Resources, Latest Thinking, Firm News & Announcements
Office of the Appellate Defender's 24th Annual First Monday in October Mock Supreme Court Argument

Speaker(s): Jonathan D. Polkes

October 02, 2017 — New York, NY — Weil Litigation Co-Chair Jonathan Polkes served as a justice during the Office of the Appellate Defender's annual First Monday in October Mock Supreme Court Argument. The Mock Supreme Court heard argument in Carpenter v. United States, which asks whether the government needs a warrant to find out where your cellphone has been.

In-House Roundtable: Securities Law Compliance and Prevention Strategies; Responding to Enhanced Enforcement and Regulation; Selecting and Retaining Law Firms and Distribution of Legal Spend in Today's Environment; Litigation Management, and More

Speaker(s): Jonathan D. Polkes

February 27-March 27, 2014 — Washington, DC — Weil Litigation Co-Chair Jonathan Polkes moderated a panel discussion titled "In-House Roundtable: Securities Law Compliance and Prevention Strategies; Responding to Enhanced Enforcement and Regulation; Selecting and Retaining Law Firms and Distribution of Legal Spend in Today's Environment; Litigation Management, and More." The panel included distinguished speakers from several major banks. The panel discussion was part of ACI's 2014 Securities Litigation & Enforcement Conference in Washington, DC.
Firm News & Announcements