Biography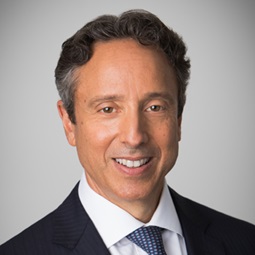 Jonathan D. Polkes is Co-Chair of Weil's global Litigation Department and a member of the Firm's Management Committee. Jonathan is a former federal prosecutor, a first-chair trial lawyer, and an American Lawyer 2021 "Litigator of the Year" winner who litigates significant, "bet-the-company" securities, corporate, white collar, and other disputes, supervises government and regulatory investigations, and counsels boards, directors, and senior executives on sensitive internal investigations and corporate governance matters. 
Jonathan for many years has been recognized as one of the top litigators in the United States. Law360 has three times named him a nationwide Securities Litigation MVP, and Benchmark Litigation has recognized Jonathan as one of the Top 100 Trial Lawyers in America every year since 2018, while selecting him as "Litigator of the Year" for White Collar Crime, Enforcement, and Investigations in 2018 and 2019, and for Securities Litigation in 2022. In the 2023 edition of Best Lawyers in America, Jonathan was recognized as Lawyer of the Year for Securities Litigation. In May 2020, The AmLaw Litigation Daily named him "Litigator of the Week" for winning a high-stakes victory for Carlyle Group in a deal dispute the press called the "seminal legal case" of its time. In 2016, National Law Journal honored him as a Litigation Trailblazer, and in 2013, Ethisphere selected him as one of just three securities litigators nationwide on its distinctive "Attorneys Who Matter" list. He also is regularly named as a leading securities and white collar lawyer by national publications such as Chambers USA, Legal 500, and Benchmark Litigation, in which clients and other practitioners have referred to him as a "world-class litigator," "an extremely gifted trial lawyer," "the go-to person on the hardest issues," a "seasoned criminal trial attorney with enviable experience" with "impeccable judgment" and an "incredible presence in the courtroom" known for achieving "great results in complex securities regulatory investigations and related class actions."
For more than 30 years, Jonathan has worked at the cutting edge of litigation and enforcement trends, including during his tenure as Deputy Chief of the Business and Securities Fraud Unit of the U.S. Attorney's Office for the Eastern District of New York. His significant engagements have chronicled many significant global crises and developments that have impacted the business world. For example, he presently serves as global lead investigations, regulatory, and arbitration counsel to BTG Pactual in connection with a multi-jurisdictional, three-year investigation into allegations of money laundering, corruption, and theft at a Swiss bank arising out of the global FIFA and 1MDB corruption scandals. He also currently represents MBIA, the largest bond insurer, in connection with multi-billion dollar litigation arising out of the Puerto Rico debt crisis. Recently, Jonathan engineered a novel settlement for Willis Group that resolved high-profile investigations and shareholder litigation arising out of the Stanford Financial fraud. Earlier, he was the principal architect of comprehensive strategies for AIG, Washington Mutual, and Lehman Brothers that successfully guided them through U.S. and foreign criminal and civil investigations into their front-seat roles to the financial crisis. Additionally, Jonathan has resolved significant, multi-billion dollar disputes arising out of some of the largest leveraged buy-outs of all time. For example, in January 2019, on behalf of Morgan Stanley and other financial advisor defendants, Jonathan secured the dismissal of a $4 billion litigation in the S.D.N.Y. arising out of the Tribune Co. LBO and subsequent bankruptcy. In December 2018, he won an appeal before the Tenth Circuit upholding the summary judgment dismissal of all remaining claims brought against Archstone, Lehman Brothers, and many other parties in another $4 billion litigation arising out of the $22 billion purchase of Archstone by Lehman Brothers, Tishman-Speyer, Equity Residential, and other entities – which occurred on the eve of the 2008 financial crisis. Jonathan's other regular clients include First Data Corp., Pilgrim's Pride, Sherwin-Williams, and Walgreens Boots Alliance.
Some of his other recent notable engagements include:
Winning a significant victory in Delaware Chancery Court on behalf of Carlyle Group in a seminal business litigation arising out of the triggering of a material adverse effects clause in a deal negotiation in the wake of the COVID-19 pandemic. Following a telephonic argument, Jonathan defeated a motion for an expedited trial of claims seeking to force Carlyle and another investor to close on a significant investment in a stake in AmEx Global Business Travel, which underwent considerable financial turbulence as a result of the pandemic. Jonathan was recognized by The AmLaw Litigation Daily as "Litigator of the Week" for his lead role for Carlyle.
Securing a unanimous Second Circuit victory for Marsh & McLennan, in a dispute arising out of a 2004 New York Attorney General insurance industry investigation, which completely vindicated the company, provided corporations for the first time with a legal framework to support the common practice of terminating employees who refuse to cooperate with an internal investigation, and addressed critical issues of corporate governance and responsibility.
Obtaining a complete victory before the Second Circuit on behalf of First Data Corporation, a leading payment processing company, affirming the dismissal of a putative class action regarding fees charged to customers for data protection services.
Defeating all claims brought against Pilgrim's Pride, the second-largest poultry producer in the U.S., as well as its CEO and CFO, in a securities class action in Colorado federal court arising out of an alleged industry-wide antitrust conspiracy fix poultry prices.
Obtaining the dismissal of a securities fraud class action brought against Walgreens Boots Alliance and its senior executives in Pennsylvania federal court relating to statements the company made regarding the likelihood of FTC approval of Walgreens' proposed merger with Rite Aid.
Winning a total victory for Morgan Stanley after a New York federal jury issued a verdict of no liability in a rare trial of private insider trading claims asserted by a Russian billionaire and his Netherlands-based investment vehicle, Veleron Holdings, regarding a transaction made in the lead-up to the financial crisis. This was Morgan Stanley's first jury trial in over a decade and created new law relating to private party insider trading claims. The Second Circuit later affirmed. Jonathan also won summary judgment defeating all claims in a related case in New York state court.
Obtaining a significant interlocutory appellate victory for Lehman Brothers Holdings Inc. in the Appellate Division of New York Supreme Court that overturned a trial court's decision and entered judgment dismissing all claims in a suit brought by a minority investor challenging the $16 billion sale by Lehman of Archstone Enterprise LP to Equity Residential and AvalonBay Communities. The decision should provide comfort to fiduciaries that they can act on a deal that is before them, without being second-guessed by a disgruntled party that the deal was not good for them and that a better deal "might have become available in the future."
Defeating all claims brought against Lehman Brothers and a number of former senior executives in a complex breach of contract and breach of fiduciary duty lawsuit in New York state court relating to commercial real estate investments made in the lead-up to the financial crisis and Lehman Brothers' subsequent chapter 11 filing.
Securing the dismissal, without leave to amend, of all claims in a securities fraud class action brought against national retailer Francesca's Holdings relating to the company's disclosures regarding its relationships with its primary suppliers.
Counseling a publicly traded building materials company in connection with investigations by the DOJ, SEC, and IRS into an alleged Ponzi scheme.
Advising the Board of Directors of a public, NYSE-listed technology company in connection with a financial restatement, which entailed counseling the board on corporate governance and disclosure issues, interfacing with the SEC and other regulatory bodies, and liaising with a major investor who held several seats on the board.
Counseling the Board of Directors of a private enterprise application and software company regarding an internal investigation into revenue recognition and sales practices.
Representing the president of a U.S. investment bank in a range of civil and regulatory matters arising out of the financial crisis.
Representing major global financial institutions in connection with a number of confidential regulatory investigations regarding swaps, underwriting practices, mutual fund fees, and other issues.
Representing the former head of trading at a UK-based financial institution in connection with a wide-ranging investigation of fraud in the pricing of products backed by TARP funds, being conducted by the U.S. Attorney's Office, the SEC and SIGTARP.
Jonathan is regularly invited to speak at the Securities Industry and Financial Markets Association, American Bar Association, and Futures Industry Association, as well as Yale Law School and New York University School of Law. Earlier in his career, he was also an adjunct associate professor at Fordham University School of Law, where he taught seminars covering trial advocacy and the Federal Rules of Evidence. Jonathan was a member of the Board of Contributing Editors and Advisors of the Securities Regulation Law Journal, and served as co-chairman of the ABA subcommittee on Criminal Aspects of The Securities Laws. He has received the Burton Award for clarity in legal writing.
Jonathan was an Assistant U.S. Attorney in the Eastern District of New York, where he was Deputy Chief of the Business/Securities Fraud Unit. He conducted more than 20 jury trials and argued 12 times before the United States Court of Appeals. He received two Superior Performance Awards from the Department of Justice and numerous commendations of the FBI, the Postal Inspection Service and the Secret Service.
Jonathan is a graduate of New York University School of Law, where he received his J.D. in 1984, and Haverford College, where he graduated magna cum laude. He is a member of Phi Beta Kappa. He served as law clerk to Justice Aharon Barak of the Supreme Court of Israel and to The Honorable William B. Bryant, United States District Judge for the District of Columbia.
Jonathan serves on the Board of Directors of the Make-A-Wish Foundation and of Advocates for Children of New York, and as a Vice Chairman of the Executive Committee of the Lawyers Division of the UJA Federation of New York. He also is a Trustee of the Federal Bar Foundation.
Awards and Recognition, Latest Thinking, Firm News & Announcements
Jonathan Polkes named to Lawdragon 500's list of "Leading Litigators in America" in 2022 and 2023

Award Brief — Lawdragon

Jonathan Polkes Named Litigator of the Year

Award Brief — The American Lawyer 2021

Jonathan Polkes Honored as 2022 "Litigator of the Year" for Securities Litigation

Award Brief — Benchmark Litigation

Jonathan Polkes Honored as 2023 "Lawyer of the Year" for Securities Litigation

Award Brief — Best Lawyers in America

Jonathan Polkes Named AmLaw's Litigator of the Week

Award Brief — The AmLaw Litigation Daily
Firm News & Announcements