Biography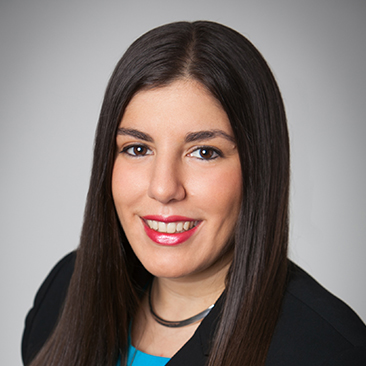 Jessica L. Falk is a partner in the Complex Commercial Litigation and Intellectual Property & Media practice groups in Weil's New York office. In addition to complex commercial litigation matters involving breach of contract and fraud allegations, among others, Ms. Falk also focuses her practice on intellectual property counseling and litigation, including copyright, trademark, false advertising and unfair competition matters, as well as privacy and publicity issues. Her industry experience includes media and entertainment, technology, fashion, investment services, publishing and energy services.
Recently, Ms. Falk secured a total summary judgment victory for American International Group, Inc. in the U.S. District Court for the Eastern District of Missouri, defeating plaintiff A.I.G. Agency's trademark infringement lawsuit asserting damages worth in excess of $1 billion. She earlier served as trial counsel on behalf of Nuance Communications, Inc. in obtaining a $6.5 million judgment for breach of contract for failure to pay annual minimum revenue commitments, defeating a counterclaim that the breach was purportedly justified. Ms. Falk was also a member of a trial team that secured a complete victory for a major energy corporation on fraud and breach of contract claims seeking $1 billion in damages arising from the construction of a clean coal energy plant. She also served on the team that represented Houghton Mifflin Harcourt Publishing Co. (HMH) in an arbitration arising out of the sale of its college textbook business whereby the arbitrator ruled entirely in HMH's favor.
Ms. Falk has also played leading roles on Weil teams that have successfully represented clients in high-profile and landmark intellectual property cases, including obtaining a number of victories in multiple jurisdictions for The Walt Disney Company and Marvel Comics in significant copyright ownership cases involving iconic Marvel characters such as The Avengers, Spider-Man, Iron Man, The Fantastic Four, The Incredible Hulk, and Thor.
Ms. Falk is frequently recognized for her pro bono work and has represented pro bono clients in asylum proceedings and New York City Housing Authority proceedings. She was the recipient of the Lawyers Alliance for New York's 2016 Cornerstone Award in connection with her work on two successful cases appealing New York government agencies' failure to provide documents in response to Freedom of Information Law requests. She is also actively involved in mentoring and diversity initiatives at the Firm and serves as a member of the New York Women@Weil Planning Committee.
Ms. Falk is a member of the New York City Bar Association's Trademarks and Unfair Competition Committee and the Intellectual Property Law Section of the New York State Bar Association. She has appeared as a panelist for the American Bar Association's Consumer Protection Update, the New York State Bar Association's Bridging the Gap: Intellectual Property in the Digital Age program, and the Wall Street Exchange's panel on Powerful Networking and Social Media Tools. She co-authored the State Bar of Texas Suing and Defending Governmental Entities Course from 2010-2013, and is the author of Unwinding the Deals that Fell Victim to the Credit Crunch, 27 Ann. Rev. Banking & Fin. L. 261 (2008).
In 2020, Ms. Falk was recognized as a leading trademark litigation lawyer by World Trademark Review's WTR1000, which noted her "leadership style that engenders loyalty," and named the national winner of the 2020 "Rising Star in IP" Award at the Euromoney Legal Media Group's Americas Women in Business Law Awards. She also is currently recognized as a recommended lawyer by Legal 500 in the areas of General Commercial Disputes, Copyright, and Media & Entertainment: Litigation.
Ms. Falk graduated magna cum laude from Boston University's College of Arts and Sciences and graduated cum laude from Boston University School of Law, where she received the Dean's Award for Unfair Competition & Trademark Law and was an Edward F. Hennessey Scholar.
Awards and Recognition, Speaking Engagements, Guides and Resources, Firm News & Announcements, Latest Thinking
Navigating your IP portfolio in the Digital World

Speaker(s): Jessica Lynn Falk

February 24, 2021 — Virtual Event — IP/Media partner Jessica Falk participated in a panel at Managing Intellectual Property's International Women's Leadership Forum (West Coast 2021) entitled "Navigating your IP Portfolio in the Digital World." The panel discussed best practices and trends in the trade secrets area, how companies should strategically monitor and manage an IP portfolio in light of budget constraints, and how businesses are working to protect innovation.
Firm News & Announcements