Associate

Washington, D.C.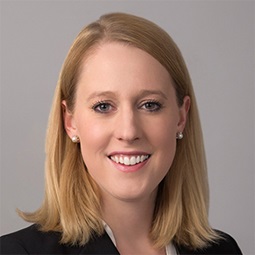 Claire L. Chapla is a senior associate in Weil's Complex Commercial Litigation and Appeals and Strategic Counseling practices, based in the Washington, D.C. office. She focuses on complex trial and appellate litigation in state and federal courts, arbitration tribunals, and administrative bodies.
Claire represents corporate clients in a wide range of high-stakes litigation matters nationwide, including class actions, contractual disputes and business torts, consumer deception and products liability claims, and appellate and constitutional litigation.  She counsels clients through all stages of litigation, including trial and appeal, with a particular focus on motions practice and global legal strategy.  Her experience spans a number of different industries, including the food and beverage, transportation, healthcare, financial services, media, and consumer products sectors.  Claire also counsels clients on best practices for litigation risk management and environmental, social, and governance commitments and marketing.
Some of Claire's recent experience includes*:
Representing a global food and beverage company in numerous class actions alleging consumer fraud and deception
Representing a global food and beverage company in arbitration and related litigation involving breach of an exclusive distribution agreement
Representing a leading consumer products company in complex, multi-defendant litigation seeking to impose public nuisance liability for marine plastic pollution
Representing an Episcopal diocese in federal appellate litigation involving the First Amendment and church property disputes
Representing a third-party administrator for a leading health insurer in an ERISA class action challenging coverage guidelines for behavioral health care
Representing a national law firm in class actions challenging allegedly unlawful tax shelter arrangements under RICO and various common law theories
Representing a trade association in the successful defeat of a petition for review of agency action in the D.C. Circuit
Representing a major media company in class actions challenging the classification of sports bloggers as independent contractors
Representing a major pulp and paper manufacturer in mass tort litigation by hundreds of plaintiffs alleging personal injuries and property damage allegedly caused by air emissions from paper mill
Representing a major pulp and paper manufacturer in mass tort litigation by hundreds of plaintiffs alleging personal injuries and property damage arising from alleged dioxin releases from legacy disposal facility
Representing a major pulp and paper manufacturer in a mass tort class action trial in federal court, resulting in a unanimous jury verdict for the defense affirmed on appeal by the Eleventh Circuit
Claire also has an active pro bono practice.  Her prior experience includes serving as court-appointed pro bono appellate counsel, serving on a team representing the petitioner in Supreme Court litigation involving the Hague Convention on the Civil Aspects of International Child Abduction, and helping to develop resources for war crimes prosecution and documentation in the ongoing conflict in Ukraine.
Prior to joining Weil, Claire worked at another global law firm and served as a law clerk to the Honorable Timothy M. Tymkovich, Chief Judge of the United States Court of Appeals for the Tenth Circuit in Denver, Colorado.  Claire earned her law degree from Stanford Law School, where she was a Senior Editor of the Stanford Law Review and a Managing Editor of the Stanford Journal of International Law. During law school, she studied abroad in the Master of Economic Law program at l'Institut d'Etudes Politiques de Paris (Sciences Po) in Paris, France, where she completed legal coursework in French.  She also interned with the U.S. Mission to the United Nations Human Rights Council in Geneva, Switzerland.  In 2012, Claire graduated summa cum laude from Duke University with a Bachelor of Arts in History and International Comparative Studies.
Claire is proficient in French and conversant in Spanish.
* includes matters handled prior to joining Weil