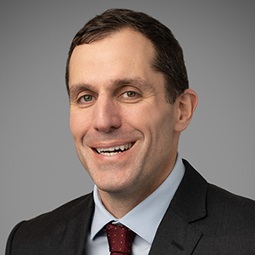 Christopher M. Pepe is counsel in Weil's Washington, D.C. office, and a member of the Firm's Patent Litigation practice. He has represented clients in disputes in District Court, state court, and arbitration. Christopher also has experience in inter partes review proceedings before the United States Patent & Trademark Office, and in patent-related due diligence matters.
Christopher has experience with a wide variety of technologies, including wireless communications, set-top boxes, internet advertising, messaging applications, gas turbines, mobile medical work stations, thermal imaging, and chemical coating formulations. He has been involved in all aspects of patent case management and trial preparation, including depositions, expert discovery, and witness preparation at trial.
Recent matters that Christopher has been involved with include:
Mobile Telecommunications Technologies LLC v. Apple, Inc. (E.D. Tex.) – Counsel for Apple in a case involving seven patents relating to messaging technology.
Akzo Nobel Coatings Inc. v. The Dow Chemical Company (Del. Ch.) – Counsel for Dow in a breach of contract litigation relating to ownership of patent applications regarding polymers and coating formulations.
IPR2016-00524, IPR2016-00531, and IPR2016-00533 (USPTO) – Counsel for General Electric in inter partes review proceedings relating to gas turbine technology.
Christopher received his J.D., magna cum laude, from American University Washington College of Law, and was a member of the Administrative Law Review and Moot Court Honor Society. He received a B.E. in Mechanical Engineering, cum laude, from Vanderbilt University, and a M.S. in Aerospace Engineering from Boston University.
Prior to attending law school, Christopher worked as a design engineer for an aircraft engine manufacturer. There, he focused on assessing the thermodynamic performance of helicopter engines in development testing, in addition to developing methods of assessing the performance of engines installed on aircraft.