Biography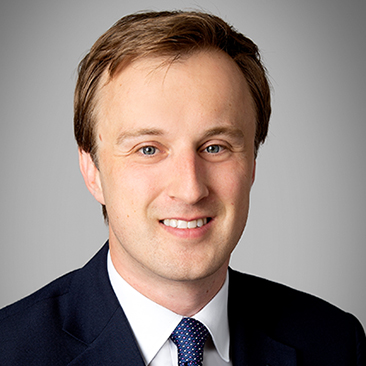 Chris Marks is an associate and solicitor advocate in the International Dispute Resolution practice in London. He is a member of the firm's global Complex Commercial Litigation and International Arbitration and Trade practice groups.
Chris's experience includes advising on a range of complex commercial disputes (before the English courts and under the rules of major international arbitral institutions, including the LCIA, ICC and SIAC), principally arising out of breaches of contract, cross-border insolvencies, shareholder/partnership issues and tax-related issues. Chris also regularly advises clients on substantive matters of English law relevant to foreign proceedings, recently including disputes before the courts of the Cayman Islands, Guernsey, California and New York.
In addition to advising in connection with ongoing proceedings, Chris has substantial experience of advising clients in relation to pre-dispute strategy, including dispute avoidance and claim formulation, the nomination of arbitral tribunals and all aspects of drafting and enforcing arbitration agreements. He also regularly advises in connection with alternative methods of dispute resolution, including mediation and settlement discussions.
Chris is admitted with higher rights of audience (civil) in England and Wales. He is a member of the Young International Arbitration Group of the LCIA, the Junior London Solicitors Litigation Association and the LGBTI Committee of the International Bar Association.
Representative experience:
The Littlewoods group in its landmark £1.25 billion claim against HMRC concerning compound interest on overpaid tax, including proceedings before the High Court, Court of Appeal, Supreme Court and ECJ
Lehman Brothers Special Financing Inc in multimillion dollar Financial List proceedings against PSALM (a Phillipine state-owned entity) concerning the Close-out provisions of the 2002 ISDA Master Agreement
Ingenious Media in a £1bn+ appeal against amendments made by HMRC to the tax returns of a number of film production partnerships
Lehman Brothers Holdings Inc and various of its subsidiaries in connection with the unwinding of their structured finance, structured product and derivatives portfolio, including a number of disputes before the English, New York and Cayman Islands courts and LCIA arbitration proceedings in London
The Special Administrators of MF Global UK Limited in connection with a number of disputes arising out of the special administration of MFGUK
A private equity firm in connection with a High Court dispute concerning the allocation of profit and ownership interests between certain of its founding partners
A Turkish entrepreneur as claimant in an ICC arbitration in London relating to disputes arising under a non-compete agreement, worth in excess of US$300 million
A global hospitality company in relation to various disputes arising out of development projects in Europe and Central Asia
A global manufacturing conglomerate in its successful claim against a Chinese SOE for breach of a confidentiality agreement, in arbitration under the SIAC rules
Firm News & Announcements, Latest Thinking
Firm News & Announcements