Biography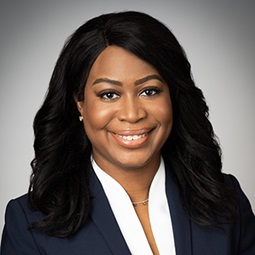 Candace Arthur is a partner in Weil's Restructuring Department, where she advises debtors, creditors, equity holders, investors, and other interested parties in the context of out-of-court and in-court domestic and international corporate restructurings, liquidations and distressed financings and acquisitions.
Candace is also involved in pro bono matters, having conducted annual lectures on small businesses in distress on behalf of The Legal Aid Society and representing individuals in chapter 7 proceedings. Most recently, Candace was recognized by Bloomberg Law as one of the top young bankruptcy lawyers currently "raising the bar" in the practice area – she was profiled in Bloomberg Law's series "They've Got Next," which spotlights "five young lawyers to know in the world of bankruptcy."
Prior to joining Weil, Candace clerked for the Honorable Robert E. Gerber at the United States Bankruptcy Court for the Southern District of New York in 2009. As an undergraduate at Yale, she was a record-holding member of the Women's Track Team. At Georgetown Law, she served on the Barrister's Council (Appellate Advocacy Division), was honored as Best Oral Advocate in the 2008 Frederick Douglass Mid-Atlantic Regional Competition, and was awarded a second-place finish in the Frederick Douglass National Moot Court Competition.
Representative Experience
Debtor/Company-side Experience:
J.Crew Group, Inc. and its debtor-affiliates, one of the nation's premier clothing retailers with approximately $2 billion in funded debt and 13,000 employees, in their pre-arranged chapter 11 cases.
Insys Therapeutics, Inc. and its six subsidiaries, a specialty pharmaceutical company, in their chapter 11 cases in the face of hundreds of lawsuits related to the opioid crisis (Insys was the first opioid manufacturer to file for chapter 11).
Sears Holdings Corporation and its affiliated debtors in their chapter 11 cases. Sears is one of the largest retailers in the world and its chapter 11 cases represent one of the largest retail chapter 11 cases in history. At the time of commencing these cases, Sears had more than 68,000 employees and approximately $6 billion in debt.
Southeastern Grocers, Inc., the fifth-largest supermarket chain in the United States, in its prepackaged restructuring of more than $1 billion in debt. This novel and groundbreaking model will result in the preservation of more than 40,000 jobs and provide unimpaired recoveries to all operating company creditors while allowing the company to close unprofitable locations.
J.Crew Group,Inc., one of the nation's premier clothing retailers with approximately $2 billion in funded debt, in its restructuring efforts. This restructuring resulted in approximately 80% of the common stock to be held by the existing equity sponsor while conducting an out-of-court exchange for more than the $500 million of holding company debt.
Breitburn Energy Partners, L.P. in restructuring efforts related to more than $3 billion in funded debt obligations.
The Great Atlantic & Pacific Tea Company (A&P) and its direct and indirect subsidiaries in their chapter 11 cases, commenced in 2015. A&P entered chapter 11 with nearly $600 million in signed asset purchase agreements covering 120 stores and more than 12,500 employees. A&P currently employs more than 28,500 people at stores throughout the northeastern United States under numerous retail banners. A&P listed $1.6 billion in assets and $2.3 billion in debt as of the commencement of the cases.
Southern Air Holdings Inc., a cargo airline, in connection with its prearranged chapter 11 cases to restructure approximately $295 million in secured debt.
Lehman Brothers Holdings Inc. and its affiliates, the fourth largest investment bank in the world, in filing and prosecuting the largest chapter 11 cases in history.
Creditor/Acquiror/Secured & Unsecured Lender/Sponsor/Other Experience:
HPS Investment Partners, LLC, acting as the DIP Agent and the DIP Lender, the first lien agent and secured lender, and the second lien secured noteholder, in the chapter 11 cases of Emerge Energy Services LP and its affiliates, a major energy service provider that engages in the mining, production, and distribution of silica sand proppant for the oil and gas fracturing industry.
Uniti Group, in connection of the representation of an ad hoc committee of first lien lenders in the amendment of the term loan agreement and chapter 11 case of Uniti master lease counterparty, Windstream Holdings.
Awards and Recognition, Speaking Engagements, Guides and Resources, Latest Thinking, Firm News & Announcements
Emerging Bankruptcy Trends from the Pandemic

Speaker(s): Candace M. Arthur

September 9, 2020 — Bloomberg Law

The Basics of Commercial Real Estate Transactions

Speaker(s): Candace M. Arthur

February 14, 2020 — New Orleans, LA — NBA Commercial Law Section 33rd Annual Corporate Counsel Conference
Firm News & Announcements