Biography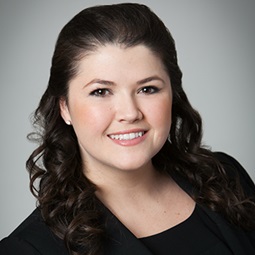 Amanda K. Pooler is counsel in Weil's Securities Litigation practice. Amanda's practice focuses on shareholder fiduciary duty and securities litigation in courts throughout the country, as well as counseling public company boards, board committees, and senior management with respect to a broad range of corporate governance and business matters.
Amanda's recent experience includes:
Successfully representing Brookfield Asset Management and certain of its subsidiaries in an appeal to the Delaware Supreme Court, resulting in a landmark decision overturning the seminal Gentile v. Rosette decision and resulting in a complete dismissal.
Winning a reversal by the Delaware Supreme Court of a $171 million trial verdict issued by the Delaware Court of Chancery against El Paso Pipeline GP Company, L.L.C., in a derivative lawsuit brought by a limited partner.
Representing Morgan Stanley, financial advisor to Elon Musk and his affiliated companies, in connection with Twitter's expedited lawsuit in the Delaware Court of Chancery seeking to force the closing of Mr. Musk's acquisition of Twitter.
Successfully representing the former directors of Xerox Corporation in connection with litigations in New York state and federal courts related to Xerox's termination of a merger transaction with Fujifilm Holdings.
Representing Willis Towers Watson plc in fiduciary duty and securities litigations brought in Delaware, New York, and Virginia federal court related to Willis's merger with Towers Watson.
Representing J.C. Flowers & Co. in connection with a control-person case brought under the federal securities laws in the Northern District of Illinois.
Successfully defeating multiple investor actions against Kinder Morgan, Inc. in the Delaware Court of Chancery and on appeal before the Delaware Supreme Court that challenged Kinder Morgan's consolidation of three publicly traded subsidiaries into Kinder Morgan Inc.
From 2019 through 2023, Amanda was named a "Rising Star" in New York for Securities Litigation and Business Litigation by Super Lawyers. She has served as a Lecturing Fellow at Duke University School of Law, where she taught an annual seminar on M&A Litigation in Practice with Vice Chancellor Sam Glasscock III of the Delaware Court of Chancery.
Amanda also has an active pro bono practice, including having argued a criminal appeal before the New York State Court, Appellate Division (First Department) and successfully representing a victim of domestic violence in an immigration case.
Amanda obtained her B.A., magna cum laude, in English from Hamilton College, where she was elected to Phi Beta Kappa. She received her J.D., cum laude, from Duke University School of Law, where she served on the Editorial Board of the Duke Law Journal.
Prior to joining the Firm, Amanda served as a law clerk to the Honorable Sam Glasscock III of the Delaware Court of Chancery.
Latest Thinking, Firm News & Announcements
Firm News & Announcements