Biography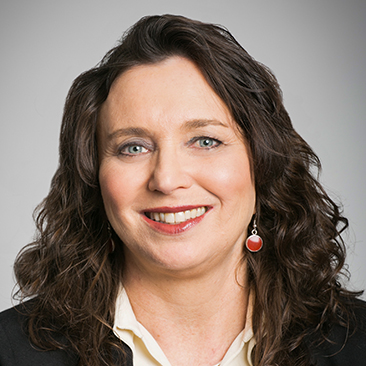 Roshelle Nagar is counsel in the Firm's Corporate Department and a member of the Banking & Finance practice.
Ms. Nagar's practice is focused on domestic and cross-border bank financing. She has experience representing financial institutions, private equity sponsors and corporate borrowers in connection with leveraged acquisition and recapitalization transactions, subscription facilities, asset-based lending and cash flow lending as well as letters of credit facilities, loan restructurings, debtor-in-possession financings and exit financings.
Clients represented by Ms. Nagar include Barclays, Brookfield Asset Management, Citigroup, CVC Capital Partners, Dubai International Capital, GE Capital Corporation, Guggenheim Partners, Lindsay Goldberg, Mubadala Development Company and Providence Equity Partners.
Experience
Providence Strategic Growth in connection with various subscription facilities.
General Electric in connection with financing matters related to its strategic plan to sell most of GE Capital's assets.
Perform Group plc (United Kingdom) (a portfolio company of Access Industries Inc.) in its £50 million revolving credit facility and £175 million offering of senior secured notes.
Brookfield Asset Management Inc. in credit facilities for BIF II Eagle Investment L.P. (Canada) and Eagle Acquire LP (Canada).
Apollo Global Management and Guggenheim Partners, as lenders, in $285 million first lien credit facilities for Alion Science and Technology Corporation.
JPMorgan Chase, as agent and arranger, in up to €7.6 billion secured multicurrency credit facilities for D.E Master Blender 1753 N.V. (a portfolio company of JAB Holding Company Group) (Netherlands) to finance the contribution of its coffee business and that of Mondelez International, Inc. into a joint venture.
Macquarie Trading, as first lien administrative agent, and MIHI (a subsidiary of Macquarie Holdings (USA), Inc.), as a lender, in $345 million first and second lien credit facilities to finance the acquisition of Digital River, Inc. by Siris Capital Group.
CVC Capital Partners in $660 million first and second lien credit facilities to finance its acquisition of Cunningham Lindsey.
Vivendi in a three-year $2 billion letter of credit facility.
Mubadala Development Company, as a member of the consortium including Sony Corporation, in connection with the $1.25 billion senior secured financing for the consortium's $2.2 billion acquisition of EMI Music Publishing.
Citi and Barclays, as joint lead arrangers, in $500 million superpriority senior secured debtor-in-possession credit facilities for Patriot Coal Corporation.
General Growth Properties, Inc. in a $1 billion revolving facility for GGP Limited Partnership and related entities.
Almatis, Inc. (a portfolio company of Dubai International Capital) in asset-based revolving credit facilities.
Ms. Nagar is active in pro bono matters and represents Accion East, the largest provider of microfinance in the United States.
Latest Thinking, Firm News & Announcements
Firm News & Announcements