Biography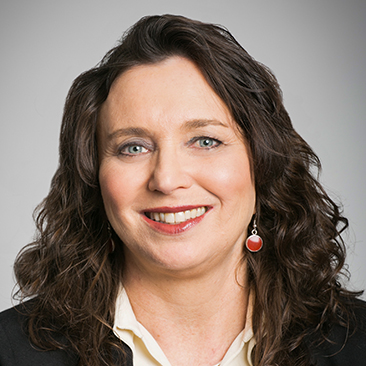 Roshelle Nagar is counsel in Weil's Banking & Finance practice and is based in New York.
Ms. Nagar's practice is focused on domestic and cross-border bank financing. She has experience representing financial institutions, private equity sponsors and corporate borrowers in connection with leveraged acquisition and recapitalization transactions, subscription facilities, asset-based lending and cash flow lending, as well as letters of credit facilities, loan restructurings and margin loan facilities.
Clients represented by Ms. Nagar include American Securities, Apple, Berkshire Partners, Brookfield Asset Management, Citigroup, GE Capital Corporation, Goldman Sachs, IFM Infrastructure, Lee Equity, Lindsay Goldberg and Providence Equity Partners.
Experience
Brookfield Asset Management in connection with various margin loan facilities.
Providence Strategic Growth in connection with various subscription facilities.
Trive Capital in connection with various subscription facilities.
General Electric in connection with financing matters related to its strategic plan to sell most of GE Capital's assets and various other financings.
Brookfield Asset Management Inc. in various subscription and hybrid facilities.
Vivendi in a three-year $2 billion letter of credit facility.
Alfa S.A.B. de C.V. in connection with financing to M&G Polimeros Mexico, S.A. de C.V.
IFM Investors Pty. Limited in connection with a subscription facility with National Australia Bank.
SBM Développement SAS in connection with its U.S. loan facility.
Ms. Nagar is active in pro bono matters and sits on the Board of Directors and serves as Secretary of Accion East, the largest microfinance provider in the United States. She was recently honored by The Legal Aid Society as one of the recipients of the 2019 Pro Bono Publico Awards.
Awards and Recognition, Speaking Engagements, Latest Thinking, Firm News & Announcements
Roshelle Nagar Honored with 2019 Pro Bono Publico Award

Award Brief — The Legal Aid Society
American Bar Association Business Law Section Annual Meeting Speaker(s): Roshelle A. Nagar

September 13, 2019 — Washington, D.C. — Weil counsel Roshelle Nagar spoke on a panel titled, "Cross-Border Financings: Structuring for FX and Derivatives Exposure; Perfecting Foreign Collateral" as part of the Commercial Finance Committee at the American Bar Association Business Law Section Annual Meeting.
Firm News & Announcements