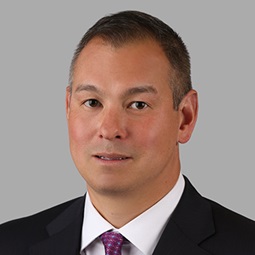 Rick Frye is a partner in Weil's Private Equity practice and is based in Dallas. Rick advises private equity sponsors and their portfolio companies in acquisitions and dispositions (both public and private), joint ventures, minority equity investments, venture capital investments and other complex corporate transactions. Rick has substantial experience in a variety of industries, including energy, media, technology, financial services, insurance, food and consumer products, and healthcare services.
Experience
Advent International in its acquisitions of BOS Solutions Ltd., Culligan International Company and of a majority stake in Distribution International, Inc.
Aethon Energy in the formation of Aethon United LP, a joint venture with Ontario Teachers' Pension Plan and Redbird Capital Partners, and its acquisition of upstream and midstream oil and gas assets of J-W Operating Company and its affiliates
AxiomSL Group, Inc. in the sale of a controlling stake to Thoma Bravo by AxiomSL's founder, TCV and certain other investors
General Electric Capital Corporation in its $6.9 billion sale of its United States, Mexico, Australia and New Zealand fleet businesses to Element Financial Corporation, and in the sale of its European fleet businesses to Arval Service Lease S.A.
General Electric Capital Corporation in the sale of its consumer mortgage business in Mexico, including its $2 billion consumer mortgage portfolio, to Grupo Financiero Santander México, S.A.B. de C.V.
Healthcare Solutions, Inc., a portfolio company of Brazos Private Equity Partners, in its $405 million sale to Catamaran Corporation
Kainos Capital in its acquisitions of Kettle Cuisine, JTM Foods LLC and Trilliant Food and Nutrition, LLC; in the acquisition of Del Monaco Foods Inc. by its portfolio company Kettle Cuisine; and in the sale of its portfolio company InterHealth Nutraceuticals, Inc.
Main Event Entertainment, Inc., a subsidiary of Ardent Leisure Group Limited, in Ardent's sale of a 24.2% stake in Main Event to RedBird Capital Partners together with an option for Redbird to acquire a controlling stake within a defined period
Mubadala, as lead investor in a $700 million funding round for REEF Technology (f/k/a ParkJockey Global Inc.) and in, together with SoftBank Group and Oaktree, a funding round for REEF Technology
Mubadala Development Company PJSC, a public joint stock company wholly owned by the Government of the Emirate of Abu Dhabi, as a leading member of a consortium including Sony Corporation, in the consortium's $2.2 billion acquisition of EMI Music Publishing, the music publishing arm of EMI
MDC Capital alongside SoftBank Group and ParkJockey Global Inc. in the acquisition of Imperial Parking Corporation
Providence Equity Partners in its acquisition of GlobalTranz Enterprises, Inc. and in the $7.5 billion sale of ZeniMax Media, Inc.
Providence Strategic Growth Partners in its acquisition of a majority stake in Jobcase, Inc.; in its investments in Semarchy SAS, Boston Logic Technology Partners, Validity, Inc. and Wagepoint Inc.; in its investment in and subsequent sale of a significant ownership stake in EverCommerce; in its sale of DivvyCloud Corporation; in, together with Vista Equity Partners, the sale of a minority stake in Inhabit IQ; and Boston Logic Technology Partners, Inc. in its acquisition of Cross Media, LLC
Thompson Street Capital Partners in its acquisition of a majority stake in SmartProcure, Inc.
Tower Three Partners in its acquisition and subsequent sale of The Paslin Company and its acquisition of Nurse Assist
Trinity Industries, Inc. in its tender offer acquisition of Quixote Corporation
Trive Capital in its sales of Southern Towing Company, LLC and Valence Surface Technologies, Inc.
Warwick Energy Group in its acquisition of R/C Sugarkane LLC from Riverstone Holdings LLC
Warwick Partners III in its acquisition of the equity of Warwick Partners I
A private equity fund in its investment in the acquisition and development of acreage in the Permian Basin
Prior to rejoining Weil, Rick was a partner at an international law firm. In 2011, Rick began a one-year secondment with the M&A legal team of Mubadala Development Company, the strategic investment and development company of the Abu Dhabi government, followed by a one-year secondment as the general counsel of EMI Music Publishing Management.