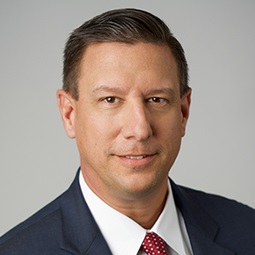 Michael Heffernan is an associate in the White Collar Defense, Regulatory and Investigations practice in New York. He focuses on white collar criminal defense matters, anti-corruption and complex internal investigations.
Michael has significant experience in investigations led by the U.S. Department of Justice, the Securities and Exchange Commission, and other regulatory agencies. He focuses on matters and investigations relating to the Foreign Corrupt Practices Act (FCPA) and other corruption statutes, commercial bribery, U.S. sanctions, antitrust, money laundering, and securities laws. Michael also counsels clients on compliance programs, compliance audits/due diligence arising out of acquisitions and joint ventures, and employee mobility matters.
Prior to his career in private practice, Michael spent a decade as a Special Agent in the Federal Bureau of Investigation (FBI), where he investigated a wide range of federal crimes, including those in the financial services sector. While serving within the FBI's International Corruption Unit, he investigated numerous crimes related to violations of the FCPA, as well as anti-money laundering and international antitrust laws. In addition, Michael led several multi-jurisdictional task forces conducting racketeering investigations into complex criminal enterprises and ultra-violent gangs.
Before joining the FBI, Michael worked as an equities analyst at a $70B asset management company. He also served as a Surface Warfare Officer in the United States Navy during the Iraq war.