Biography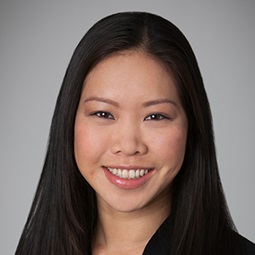 Mei Dan is a partner in Weil's Corporate Department and is based in Weil's Silicon Valley office. Mei represents financial and strategic clients in various acquisition transactions, including public and private mergers and acquisitions, venture capital investments and cross-border matters. She also advises on general corporate and transactional matters, including financings.
Mei has been part of the teams advising:
Berkshire Partners, together with TPG Growth and other investors, in a $275 million investment in Precision Medicine Group, Inc.
Bio-Rad Laboratories, Inc. in its $125 million acquisition of Dropworks, Inc.
Boyd Corporation in its acquisition of Action Fabricators, Inc.
Chevron U.S.A. Inc. in its joint venture with Mercuria Energy Trading Inc. to acquire and operate American Natural Gas LLC.
Elevate Entertainment, Inc. in its acquisition by tender offer of Evans & Sutherland Computer Corporation.
Genstar Capital in:

its acquisition of Arrowhead Engineered Products, Inc. and Arrowhead Engineered Products, Inc. in its acquisition of Western Power Sports, LLC.
its acquisition of Marcone Appliance Parts Center, Inc.
its acquisition of Boyd Corporation.
its acquisition of Aavid Thermalloy, with Boyd Corporation.
together with TA Associates, the acquisition of Orion Advisor Solutions and the simultaneous acquisition of Brinker Capital.
its sale of Infinite Electronics, Inc.
its sale of Boyd Corporation.
its sale of Pretium Packaging, LLC.

Getty Images Inc. in:

its approximately $4.8 billion business combination with CC Neuberger Principal Holdings II, a SPAC formed by a partnership of CC Capital and Neuberger Berman.
its $500 million preferred stock investment by Koch Equity Development.

Leafly Holdings, Inc. in its business combination with Merida Merger Corp. I, a SPAC sponsored by Merida Capital Holdings.
Micron Technology, Inc. in the sale of its Lehi, UT fab for $900 million in cash.
Opera Software ASA in its acquisition of Surfeasy Inc.
Oracle in its acquisitions of NetSuite and Opower.
PSG in its investment in Validity, Inc.
Silver Lake Sumeru in its sale of ForeFlight, LLC.
SiriusXM in its acquisition of a minority stake in SoundCloud Ltd.
Sumeru Equity Partners and its portfolio company SocialChorus, Inc. in SocialChorus, Inc.'s merger with Dynamic Signal Inc.
Synopsys, Inc. in its acquisitions of Cigital, Codiscope, Simpleware Limited and Silicon Vision.
TA Associates in its acquisition of Global Software, Inc.
TCV in its investment in LegalZoom.com, Inc.
TPG Capital in the $2.5 billion reduction in valuation (from $4.5 billion to $2 billion) of Zenefits in which existing stock was repriced, giving preferred stock investors, including TPG, a more significant stake in the company.
TPG Growth in its minority investment in SutroVax, Inc.
The Rise Fund of TPG Growth in its participation in a preferred stock financing round for CeriBell, Inc.
TPG Tech Adjacencies (TTAD) in its acquisitions of preferred stock of Sauce Labs, Inc.
Trive Capital in its $330 million acquisition of EarthLink, LLC.
United Online in the sale of MyPoints.com, Inc.
zulily, inc. in its $2.4 billion sale to Liberty Interactive Corporation (n/k/a Quarte Retail Group).
Mei received her J.D. from New York University School of Law and her B.S. from the University of California, San Diego.
Firm News & Announcements
Firm News & Announcements