Biography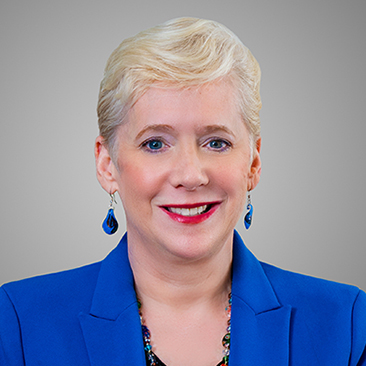 Lori L. Pines is a Litigation partner in the New York office of Weil, Gotshal & Manges LLP, where she is the Head of the Firm's False Claims Act/Qui Tam practice and is a member of the Complex Commercial Litigation group. With twenty-five years of experience, Ms. Pines has played a central role in managing the defense of some of the nation's most complex and public disputes, including one of the largest class action/multi-district litigation ("MDL") proceedings. She has earned an outstanding reputation with clients for her case management and trial preparation skills, practical strategic judgment about complicated litigation issues, and responsiveness to client needs.
Ms. Pines has litigated cases spanning a broad range of substantive areas on behalf of major clients in numerous industries, including financial services, private equity, life sciences, insurance, managed care, telecommunications, energy, commercial power, professional services, publishing, and manufacturing.
Over the course of her career, Ms. Pines has been involved in a number of lengthy, complex jury trials in both state and federal court. She has also handled numerous government agency investigations, class actions, and employment disputes, as well as all aspects of many important settlements, focusing on what makes sense for her clients from both a business and litigation perspective. Ms. Pines also has extensive arbitration experience. She has handled many disputes before the American Arbitration Association (AAA), and played a significant role in coordinating the defense of one of the largest International Chamber of Commerce (ICC) arbitrations to date.
Recent notable experience includes:
Representing and advising The Carlyle Group in insurance and international litigation-related matters;
Securing a major victory for Schindler Elevator Corp. and a complete dismissal of all claims against Schindler in a federal False Claims Act qui tam action regarding Schindler's government filings identifying the number of veterans it employs, in a case that was remanded from the U.S. Supreme Court and went up twice to the Second Circuit Court of Appeals;
Defending Farmers Group in federal False Claims Act cases involving the entire insurance industry, which were dismissed with prejudice in 2016 and subsequently affirmed on appeal;
Defending UnitedHealth Group in one of the first cases brought under the New York State False Claims Act;
Representing the General Motors estate in an FCA suit brought against Allison Engine; and
Serving as co-lead counsel for UnitedHealth in a major multi-district litigation in Florida federal court that challenged fundamental notions concerning the delivery of managed care in the U.S.
Ms. Pines has taught CLE-accredited classes on ethics and settlement strategies, discovery techniques, document production, trial-preparation, and witness examination. She has also published numerous articles and book chapters on topics such as False Claims Act litigation, MDL strategies, expert retention, corporate depositions, and pleadings in complex cases, and is an editor of the Firm's FCA Watch newsletter. She is a member of the American Bar Association and the Association of the Bar of the City of New York, where she served as the Chair of the Committee on Women in the Legal Profession for a three-year term that began in September of 2013. She is also a member of the University of Texas School of Law's Consortium for Advancing Women Lawyers. Ms. Pines is the Chair of the Firm's Litigation Training Program, a member of the Firm's Task Force on Women's Engagement and Retention, a member of the Firm's Professional Development Committee, a Career Development Partner and an official Mentor to associates. She is also the Chair of the Advisory Committee of the Sloane Hospital for Women at New York Presbyterian Hospital/Columbia University Medical Center.
Ms. Pines has been recognized in 2014, 2015 and 2016 as a leader in Business Litigation by Super Lawyers Magazine.
Ms. Pines received her J.D. from New York University School of Law, where she was a teaching assistant in the Lawyering Program and a member of the Moot Court Editorial Board. She has a Masters in Public Affairs (M.P.A.) from Princeton University's Woodrow Wilson School of Public and International Affairs, and a B.A. in Biology from Harvard College, where she graduated with Honors.
Awards and Recognition, Speaking Engagements, Latest Thinking, Firm News & Announcements
Lori Pines Named Among 2015 "Top Women" for Business Litigation in New York

Award Brief — Super Lawyers
New Ethical Considerations When Litigating Qui Tam Actions

Speaker(s): Lori L. Pines,

Alison M. Berson

and

Shireen Nasir

January 30-31, 2017 — New York, NY — 4th Advanced Forum on False Claims & Qui Tam Enforcement

Weil Litigation partner Lori Pines and associates Allison Berson and Shireen Nasir gave a presentation focusing on the special ethical considerations of relators and government prosecutors, what is a sufficient level of investigation that must proceed FCA litigations, and the ethical considerations of the seal period. The presentation was part of the American Conference Institute's 4th Advanced Forum on False Claims & Qui Tam Enforcement.

"Whistleblower Statutes & Corporate Fraud"

Speaker(s): Lori L. Pines

November 03, 2016 — New York, NY — Cordozo School of Law


FCA Procedural Pitfalls and Defenses

Speaker(s): Lori L. Pines

October 18, 2016 — Washington, D.C. — Federal Litigation & Qui Tam Conference

Weil Litigation partner Lori Pines participated in a panel discussion focusing on proper procedure while dealing with FCA claims. The presentation, entitled "FCA Procedural Pitfalls and Defenses," was part of the 2016 Federal Litigation & Qui Tam Conference, a forum for federal judges and federal court practitioners from across the country who meet to discuss the latest issues in federal practice and qui tam law.
Firm News & Announcements