Biography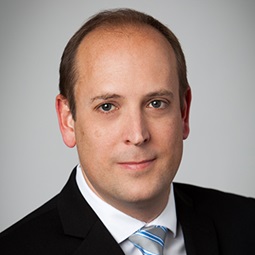 Derek is a partner in the Patent Litigation practice in Weil's Silicon Valley office. His practice area focuses on technologies in the biological and chemical disciplines. He has participated in representing clients before the International Trade Commission and US District Courts in all phases of patent litigation encompassing a wide range of technical areas, including life sciences, software, data storage devices, Internet technologies, networking equipment, and microprocessor design. During the 2008-09 judicial term, he served as a law clerk to the Honorable Joseph J. Farnan Jr. in the United States District Court for the District of Delaware.
In 2020, Derek was selected as a national Life Sciences "MVP" by Law360, and was named among the "Top Intellectual Property Lawyers" in California by the Daily Journal. He is currently recognized by Legal 500 as a "Next Generation Partner" nationally for both Intellectual Property: Patent Litigation: Full Coverage and Healthcare: Life Sciences, Benchmark Litigation as a "Local Litigation Star" for Intellectual Property, and Managing Intellectual Property's IP Stars as a "Patent Star." Chambers USA also recognizes Derek as a leading lawyer for both Intellectual Property and Life Sciences: Patent Litigation in California, with clients noting "his expertise in high-stakes patent disputes" and his "immense credibility in life sciences," and calling him "diligent, responsive, and pragmatic." He has also been recognized by The American Lawyer in its "Litigator of the Week" profile for helping to secure for Illumina, a major manufacturer of DNA sequencers, a rare preliminary injunction shutting down a competitor's infringing product. In 2023, he was shortlisted for General Patent Litigator of the Year – California at the LMG 2023 Americas Awards.
Derek began practicing law in 2006 after graduating Order of the Coif from Berkeley Law. While in law school, Derek served as an executive editor of the California Law Review. Prior to pursuing a legal career, Derek earned his Ph.D. in physical chemistry at the University of California, Los Angeles, where he was awarded a National Science Foundation Graduate Research Fellowship. Derek is the author of over a dozen scientific publications in areas including bacterial genetics, gas phase ion chemistry, and computational chemistry.
Experience
Secured a complete, $24 million verdict for Bio-Rad Laboratories and the University of Chicago in a patent infringement suit brought against competitor 10X Genomics regarding sophisticated genetic testing methods. After brief deliberations, the Delaware federal jury held that all of the asserted patents are valid and infringed, and that the infringement was willful, and awarded the full amount of requested damages.
Obtained a jury trial victory for Illumina and Verinata Health in a patent infringement case brought against Ariosa Diagnostics. The patents related to non-invasive prenatal testing. The Northern District of California jury found that both Ariosa's old products and its new products were infringed, and awarded nearly $27 million in damages to Illumina. Subsequently secured Federal Circuit affirmation of the verdict.
Represented Illumina in a high-stakes, high-profile patent infringement claim against rival Qiagen NV. The Northern District of California granted Illumina, a major manufacturer of DNA sequencing instruments, a preliminary injunction barring its rival Qiagen from selling and marketing its competing DNA sequencer in the United States. Qiagen accepted a consent decree in July 2017.
Represented Stanford University in an appeal from a high-profile inventorship dispute against the Chinese University of Hong Kong (CUHK). This appeal relates to an important contest over who invented a revolutionary non-invasive test for Down's Syndrome. Stanford originally lost the Patent Trial and Appeal Board (PTAB) proceeding invalidating a Stanford patent and appealed. The Federal Circuit concluded that the proceeding was wrongly decided against Stanford and reversed the decision for resolution by the Patent Office applying the correct legal principles.
Represented BASF before the USPTO in inter partes review proceedings initiated by Johnson Mathey seeking to invalidate three BASF patents directed to diesel exhaust treatment technology. Upon completion of the inter partes review, the Board issued final written decisions upholding the validity of all three BASF patents.
Secured complete victory for Illumina when the Federal Circuit affirmed the Patent Office's decisions on every point. The Federal Circuit gave little weight to Columbia's evidence of willfulness and copying, and ruled that Columbia would not be permitted to amend its claims to try and target Illumina's products. Columbia University sued Illumina in the District of Delaware for infringement of patents that allegedly cover next generation DNA sequencing technology. Columbia accused Illumina's entire product line of sequencing instruments and reagents of infringement. Illumina hired Weil for the high-stakes Federal Circuit appeal where Columbia attempted to reverse the Patent Office decisions. The Weil team focused the case down to a single technical issue, and blunted Columbia's evidence of willful infringement and copying with evidence of independent invention.
Awards and Recognition, Firm News & Announcements
Derek Walters Shortlisted for General Patent Litigator of the Year – California

Award Brief — LMG 2023 Americas Awards

Derek Walter Named a "Local Litigation Star" for IP in California

Award Brief — Benchmark Litigation 2023

Derek Walter Named a Next Generation Partner Nationally for Healthcare: Life Sciences

Award Brief — Legal 500 2022

Derek Walter Named a Next Generation Partner Nationally for IP: Patent Litigation

Award Brief — Legal 500 2022

Derek Walter Named a Leading Lawyer in California for Life Sciences: IP/Patent Litigation

Award Brief — Chambers USA 2022
Firm News & Announcements