Biography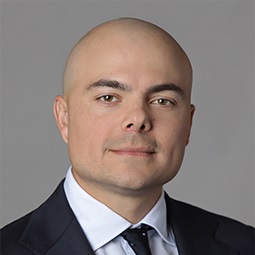 Daniel Guernsey is an associate in Weil's Complex Commercial Litigation practice, where he focuses on litigating complex corporate, environmental, healthcare, and restructuring disputes.
Daniel's recent experience includes serving on Weil teams representing:
Repsol in connection with a number of significant corporate and alter ego disputes in New Jersey and Delaware state and federal courts arising out of the clean-up of the Passaic River in New Jersey.
Sheridan Healthcare Corporation and its subsidiaries and affiliates in multiple cases in South Florida against Aetna involving underpayment of healthcare claims.
Westinghouse in a putative class action litigation in the Southern District of New York and before the Second Circuit arising out of the abandonment of a nuclear power plant construction project in the wake of Westinghouse's chapter 11 bankruptcy.
Daniel also has served on Weil teams representing debtors in significant chapter 11 and restructuring-related litigation, including:
Skillsoft Corporation, and its affiliates, a global leader in corporate learning, in their prepackaged chapter 11 cases with liabilities in excess of $2 billion.

NPC International, Inc. and its affiliates, America's largest franchisee company with over 1,600 restaurants across two iconic brands—Pizza Hut and Wendy's and more than 35,000 employees, in their chapter 11 cases involving over $900 million of funded debt.
Daniel received his B.S., magna cum laude, in Political Science from Florida Gulf Coast University. He received his J.D., summa cum laude, from University of Miami School of Law, where he won C.A.L.I. Excellence for the Future Awards in both Legal Research and Communication and Habeas Corpus, and was appointed to the Order of the Barristers. During law school, he was an intern for Hon. Robert N. Scola, Jr. of the U.S. District Court for the Southern District of Florida, as well as in the division of enforcement and compliance at the Securities and Exchange Commission.