Biography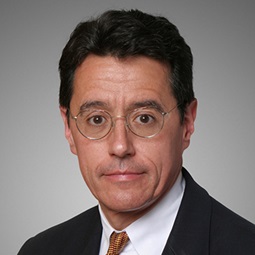 Ed Soto is Managing Partner of Weil's Miami office, and recently concluded serving for many years as Co-Head of the Firm's national Complex Commercial Litigation practice. He has been continuously ranked by Chambers USA for more than 20 years and remains ranked in Band 1 in Florida for General Commercial Litigation.
A senior trial partner, Ed concentrates his practice on the trial and supervision of complex commercial civil litigation, and has substantial experience in cases involving: antitrust, business torts, class actions, contracts, employment, fraud, insurance coverage, lender liability, products liability, professional liability, and securities litigation. He has also handled numerous internal investigations in these areas. 
During more than 35 years of trial practice, Ed has established a consistent record of successful results in major complex cases in both state and federal courts and before arbitration panels. He has achieved successful outcomes for his clients at every phase of the litigation process – through case dispositive motions, trials, appeals, and settlements. During the past few years, he has achieved significant victories on behalf of American Airlines, Inc., Citicorp Services, Inc., ESPN, Inc., ExxonMobil, Financial Guaranty Insurance Corp., Fiserv, Inc., General Electric Company, Lehman Brothers Holdings Inc., Procter & Gamble, Repsol, and UnitedHealth Group.
Ed's notable representations include:
Serving as lead counsel to Procter & Gamble in the high-profile multi-district litigation, In re Denture Cream Products Liability Litigation, in which more than 150 plaintiffs alleged that they were injured through their use of the popular denture cream, Fixodent. In this action,

Ed

successfully won three separate motions to exclude plaintiffs' general causation experts, including an affirmation on appeal to the U.S. Court of Appeals for the Eleventh Circuit in the lead case, which led to all of the plaintiffs stipulating to a dismissal with prejudice.
Successfully defending Dometic Corp., a leading manufacturer of gas absorption refrigerators, in two putative class actions in the Southern District of Florida alleging that the cooling units in several models of the company's refrigerators purportedly contained a latent defect. Won an order granting summary judgment dismissing the first lawsuit in its entirety and secured the denial of plaintiffs' motion for class certification and dismissal of the second lawsuit in its entirety as well.
Successfully representing Nortek Global HVAC, LLC, a leading manufacturer of heating, ventilation and air conditioning equipment, in several putative class actions in Florida and Tennessee federal courts alleging that Nortek failed to disclose defects in its air conditioning equipment. Obtained denial of plaintiffs' motion for class certification in the Florida case, as well as the dismissal of all claims, with prejudice, in the Tennessee case.
Serving as co-lead trial counsel to Financial Guaranty Insurance Corp. in connection with a six-week, contested trial in the chapter 9 bankruptcy case filed by the City of Detroit regarding the City's proposed plan of adjustment.
Serving as lead trial counsel for global energy company Repsol in environmental litigation involving claims of "alter ego" and fraudulent conveyance. The Weil team secured a victory on all claims involving over $1 billion in damages while also succeeding on Repsol's $65 million counterclaim.
Leading a team of trial lawyers to victory on behalf of Fiserv/Texas Data Control in a litigation brought by the Justice Department in a matter that was selected by the National Law Journal as the "Top Defense Victory of the Year."
Serving as lead counsel for UnitedHealth Group in the successful defense of multi-billion dollar RICO and related conspiracy claims brought by a nationwide class of 700,000 doctors.
Representing ExxonMobil in the successful defense of a putative nationwide class action brought by dealers alleging violations of the UCC and breach of contract with respect to gasoline pricing.
Securing summary judgment for ESPN, Inc. in a litigation brought by boxing promoter Don King in connection with a documentary television program for which Mr. King sought $2.5 billion in damages.
Ed has received numerous accolades throughout his career. He is regularly recognized in Chambers USA as a Band 1 lawyer for Commercial Litigation in Florida, where clients have praised him as an "amazing lawyer who has the rare combination of being able to keep focused on the big picture of a case while also mastering all of the underlying details," "great at handling large teams and is extremely passionate on behalf of his clients," "an outstanding strategic attorney [who] is very persuasive in court and is great at managing complex cases," and for "always thinking several steps ahead of the opponent." They also note his "impeccable instincts," "unlimited capacity for absorbing details" and "creative approach to legal issues," and described him as a "gifted advocate," "a first-rate lawyer" and "a top, top litigator." In addition, he has been recognized by Legal 500 as one of the Leading Lawyers nationwide for Commercial Litigation, with commentators calling him an "experienced partner" and "one of the most renowned trial lawyers in Florida." He has also been named a national "Litigation Star" and a "Local Litigation Star" in Florida by Benchmark Litigation, as well as a "Best Lawyer" for Bet-the-Company Litigation, Commercial Litigation, and International Arbitration - Commercial by Best Lawyers in America. In 2020, Ed was recognized by South Florida's Daily Business Review as a "Florida Trailblazer" who has been an "agent of change" during his career as a trial lawyer. In 2017, Ed was recognized by Law360 as an MVP for Class Action. Since 2006, Ed has been recognized as a Florida Super Lawyer, most recently in the areas of Securities Litigation and Civil Defense Litigation.
He also serves in leadership roles of various public service organizations. He is on the Executive Committee of the Lawyers' Committee for Civil Rights Under Law, the Board of Directors of the Human Services Coalition, and the Chairman of the Board of Directors of Catalyst Miami. Ed has also served as a member of the Board of Trustees of the Ransom Everglades School, a member of the Board of Directors of Child Hope, Inc., and the Chairman of the Board of Directors of the Zoological Society of Florida. In 2022, in recognition of his significant pro bono work and contributions to these and other organizations over the years, Ed was honored by Chambers USA as its Pro Bono Lawyer of the Year in the publication's annual Diversity & Inclusion Awards.
Ed is currently a member of the Firm's Diversity Committee, Recruiting Committee, National Litigation Steering Committee, Computer Litigation Committee, National Associates Training Committee and E-Discovery Task Force.
Ed received a J.D. from Columbia Law School in 1978, and a B.A. from Florida State University in 1974. 
Awards and Recognition, Speaking Engagements, Guides and Resources, Latest Thinking, Firm News & Announcements
Firm News & Announcements