Biography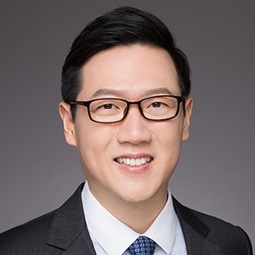 Charles Ching is a partner in the Corporate Department and heads the Firm's China practice. He represents financial sponsors and corporate clients on cross-border M&A and investment transactions, with particular focus on private equity investments in China-based businesses, outbound M&A by Chinese buyers, and regional joint ventures and other corporate transactions. He regularly advises China-based clients on some of the most complex and noteworthy public and private M&A transactions in the United States and globally, having practiced previously in New York and Hong Kong.
Charles is recognized as a leading transactional lawyer by Chambers Asia-Pacific and Legal 500 Asia Pacific, and is cited as a "Highly Regarded" lawyer for M&A in China by IFLR1000 Asia-Pacific. Chambers noted that clients have praised Charles for being "key" to transactions as "[h]is legal assessment is comprehensive and to the point." IFLR1000 referred to him as a "strong communicator, commercially-minded, knowledgeable about the law, responsive/easy to track down."
Charles was included in China Business Law Journal's annual "A-List" for 2018 and 2019 as one of the leading 100 lawyers in foreign firms in China, and was named in The Best Lawyers™ in China for 2020, with the particular distinction of being the 2020 Private Equity and Venture Capital "Lawyer of the Year" in Shanghai. He was named as one of the Top 15 M&A Lawyers by Asian Legal Business China in 2021.
Charles' recent representations include:
Tianjin Zhonghuan Semiconductor Co. Ltd. as sponsor investor in the approximately $1 billion sponsored spin-off and listing of Maxeon Solar Technologies, Ltd., the non-US solar panel and solar cell manufacturing operations previously owned by SunPower Corporation
Advent International in multiple matters, including (1) the acquisition by BioDuro, LLC (a portfolio company of Advent International), a global life sciences contract research and development organization, of Sundia MediTech Company Ltd., a provider of life sciences research, development and manufacturing services based in China, (2) the acquisition of Best Learning, an English language training institute for juniors in China and (3) the acquisition of a majority stake in King Koil Shanghai Sleep System, a leading, premium manufacturer and retailer of mattresses in China
FountainVest Partners in multiple matters, including (1) as lead investor in the $750 million Series E funding round for Zuoyebang Education Limited, a leading developer and operator of online after-school tutoring programs for K-12 students in China and (2) as lead investor in the Series D funding round for Broncus Medical, Inc., a developer and commercializer of medical devices for the diagnosis and treatment of lung cancer
Primavera Capital in multiple matters, including (1) as lead investor in the funding round for Xingsheng Youxuan, a chain of small neighborhood convenience stores in China that operates an e-commerce platform for the sale of fresh produce, (2) the investment in Local Services Holding, one of China's leading digital services platforms, (3) the investment in Kuaishou Technology, a provider of internet media services and (4) the investment in Koubei, an on-demand local services platform in China, as part of Koubei's $1.1 billion equity financing round
Warburg Pincus in multiple matters, including (1) the investment in Jinxin Fertility, one of China's leading assisted reproductive services providers, (2) a joint venture with a leading life sciences company and (3) various China healthcare investments including Hygeia and Evercare
Montagu Private Equity in the acquisition of ISI Emerging Markets Group Ltd., a digital provider of hard-to-obtain macroeconomic, company and industry intelligence on global emerging markets, from CITIC Capital and Caixin Global
Boquan He, as Vice Chairman and member of a consortium, in the $1.1 billion take-private of iKang Healthcare Group, one of the largest providers of preventative healthcare services in China
SoftBank Vision Fund in the $2 billion investment in Coupang, one of South Korea's largest online retailers
Shanghai Pharmaceuticals in the $1.2 billion acquisition of U.S.-based Cardinal Health's pharmaceutical and medical products distribution business in China
HNA Group in multiple matters, including (1) the $6.5 billion acquisition of a 25% stake in Hilton Inc., Park Hotels & Resorts Inc. and Hilton Grand Vacations Inc. (collectively, formerly known as Hilton Worldwide Holdings) from Blackstone and (2) in connection with the $6 billion acquisition of U.S.-listed Ingram Micro, an IT logistics and solutions provider, by Tianjin Tianhai Investment Company
A sovereign wealth fund in an investment in TutorGroup Co Ltd., an online provider of education services in China
Oaktree Capital in the sale of the Axilone business to CITIC Capital
Hillhouse Capital in multiple matters, including as an investor in Mogujie.com, a large fashion-focused e-commerce service in China, and in Meilishuo.com, an online women's apparel retailer, in the $3 billion merger of equals of Mogujie.com and Meilishuo.com
A technology fund investing in Bytedance, a leading Chinese internet conglomerate
Avolon Holdings, an aircraft leasing and management services provider, in the $7.6 billion acquisition of the company by Bohai Leasing
Charles is qualified in New York and Hong Kong. He is a native Mandarin speaker.
Firm News & Announcements, Awards and Recognition
Firm News & Announcements