Biography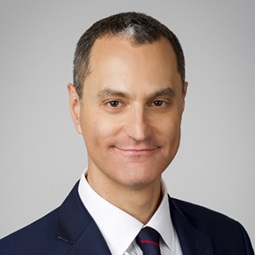 Ariel Fliman is counsel in Weil's Corporate Department and is based in New York.
Ariel
 participates in advising clients on insurance matters including structuring management liability programs, negotiating transactional liability policies such as representations and warranties and tax policies, addressing insurance implications arising in the context of restructurings and mergers and acquisitions, and handling the claims process.
Ariel has been part of the teams advising:
Advent International Corporation in its acquisitions of an approximately 50% stake in RxBenefits, Inc. and a 45% stake in Conservice, LLC
Aleph Capital and Crestview in their investment in Framestore, and in Framestore's merger with Company 3 and Method, Inc. following Company 3 and Method's carve-out from Deluxe Entertainment Services Group Inc.
Apollo Infrastructure in its acquisition of Lendlease (US) Telecom Holdings LLC (n/k/a Parallel Infrastructure)
Aquiline Capital Partners in its acquisition of Ontellus
Basic Energy Services, Inc. in connection with its chapter 11 cases and sale of substantially all of its assets
Black Knight, Inc. in its acquisition of Optimal Blue LLC, in a transaction that implied an enterprise value of $1.8 billion
Blackstone in its acquisition of Certified Collectibles Group LLC and its investment in Hotwire Communications
Brook & Whittle Limited (a portfolio company of Snow Phipps Group (n/k/a TruArc Partners)) in its acquisition of Label Impressions, Inc.
Charlesbank Capital Partners, together with Robert Long and Blair Ramey of Sanofi's North American Consumer Healthcare division, in the formation of Bridges Consumer Healthcare LLC and Bridges' acquisition of the North American rights to ThermaCare® HeatWraps
Chevron U.S.A. Inc. in its joint venture with Mercuria Energy Trading Inc. to acquire and operate American Natural Gas LLC
Deluxe Corporation in its $960 million acquisition of First American Payment Systems, L.P.
Genstar Capital, together with TA Associates, in the acquisition of Orion Advisor Solutions and the simultaneous acquisition of Brinker Capital; and Arrowhead Engineered Products, Inc. in its acquisition of Western Power Sports, LLC
GHK Capital Partners in its acquisition of ITS Logistics, Inc.
Goldman Sachs Merchant Banking Division in its acquisition of a significant stake in Zaxby's Operating Company L.P.
Lee Equity Partners in its acquisition of a majority stake in Unlimited Technology, Inc.
L'Oréal USA in its acquisition of Thayers Natural Remedies
MedMen Enterprises Inc. in the transfer of its existing $166 million senior secured convertible notes and associated warrants, representing an approximately 21% potential equity stake in MedMen, to Tilray, Inc.
MGM Resorts International in its $1.625 billion acquisition of the operations of The Cosmopolitan of Las Vegas
MSP Recovery, LLC in its $32.6 billion business combination with Lionheart Acquisition Corp. II, a SPAC sponsored by Lionheart Equities
Mudrick Capital Management and its portfolio company Thryv Holdings, Inc. in Thryv's $200 million acquisition of Sensis Pty Ltd.
Olde Thompson LLC (a portfolio company of Kainos Capital) in its acquisition of Gel Spice Company Inc. and its $950 million sale to Olam Food Ingredients (a subsidiary of Olam International Limited)
Ontario Teachers' Pension Plan Board in its acquisition of a majority stake in NVISION
Pioneer Metal Finishing, LLC (a portfolio company of Aterian Investment Partners) in its acquisition of Pilkington Metal Finishing LLC
Providence Equity Partners in its investment in Sweetwater Sound, Inc.
PSG in its strategic investment in Wagepoint Inc.
Sanofi in its up to $1.225 billion acquisition of Amunix Pharmaceuticals, Inc.
Searchlight Capital Partners, together with co-investors, in the acquisition of Integrated Power Services, LLC
Skillsoft Corporation in its $525 million acquisition of Codecademy
Storytel AB, a publicly traded portfolio company of EQT, in its $135 million acquisition of Audiobooks.com
Sumeru Equity Partners in its acquisition of SocialChorus, Inc.
Thea Pharma Inc. (a subsidiary of Laboratoires Théa SAS) in its acquisition of a portfolio of seven ophthalmic products from Akorn Pharmaceuticals
Thompson Street Capital Partners in its growth investment in Green Mountain Technology, LLC
TPG in its acquisition of Keter Environmental Services Inc.
Trive Capital and its portfolio company Earthlink in its acquisition of One Ring Networks, Inc.
Vander-Bend Manufacturing, Inc. (a portfolio company of Aterian Investment Partners) in its acquisition of Swiss Precision Machining, LLC
Ariel received his J.D. from Emory University School of Law and his B.A. from Northwestern University.
Firm News & Announcements
Firm News & Announcements