Biography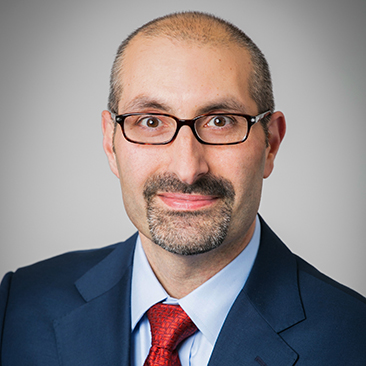 Theodore Tsekerides is a partner in Weil's Litigation Department, where he concentrates his practice in product liability/mass torts, complex commercial litigation, and bankruptcy litigation matters, as well as risk avoidance counseling and strategy. He has been recognized by Benchmark Litigation as a national "Litigation Star" for Product Liability and as a "Local Litigation Star" in New York, and by Legal 500 as a "recommended" lawyer nationwide for Product Liability and Mass Torts, and General Commercial Disputes.
Some of Mr. Tsekerides' notable recent engagements have included:
Representing major media and entertainment companies in complex contractual disputes, including those arising out of participation agreements, production company agreements, and carriage agreements.
Defending consumer product and energy companies in large-scale environmental and mass tort litigation, including arising out of the Deepwater Horizon oil spill in the Gulf of Mexico, and the clean-up efforts following the 9/11 terrorist attacks on the World Trade Center in New York.
Counseling automobile parts manufacturers with respect to product liability issues, product recalls, and related investigations by the National Highway Traffic Safety Administration.
Serving as lead counsel to various parties, including trustees, debtors, and unsecured creditors and creditors' committees, in major bankruptcy-related proceedings and follow-on litigation.
Mr. Tsekerides has over 20 years of litigation and trial experience representing companies in high-stakes matters that threaten their reputations and businesses. He has extensive experience in multi-district litigation, class actions, and individual actions, and has represented clients in federal and state courts throughout the country at all stages of the litigation process, including often acting as coordinating national litigation counsel. For example, he:
Represents ExxonMobil in a number of litigations and trial proceedings, in New Hampshire, New Jersey, New York, and Vermont, relating to the use of MTBE as an additive in gasoline – including a recent appellate victory before the Vermont Supreme Court.
Serves as go-to counsel for Discovery Communications, LLC in a variety of disputes with distributors, production companies, and talent, including in a bench trial in Maryland federal court of contract claims regarding distribution of various Discovery channels, as well as other high-value disputes related to content licensing and coverage agreements.
Served as one of the lead attorneys representing The Walt Disney Company and ESPN in connection with litigation involving licensing agreements and Most-Favored Nations provisions, including obtaining a major jury trial victory on behalf various Disney-related entities in a contract case involving over $100 million in alleged damages.
Served as one of the lead attorneys defending Seacor Holdings and its subsidiaries in the multi-district litigation coordinated in New Orleans federal court relating to the Deepwater Horizon oil spill in the Gulf of Mexico.
Served as one of the lead attorneys representing Lend Lease in all aspects of the World Trade Center debris removal litigation, which involved more than 10,000 claims brought by plaintiffs alleging respiratory and other injuries as a result of the Ground Zero site cleanup. He was also extensively involved in efforts that resulted in passage of the Zadroga Act by the United States Congress addressing the claims of these plaintiffs and other injured parties, and providing legal protections for contractors such as Lend Lease who assisted in the cleanup.
Mr. Tsekerides also has substantial experience serving as litigation counsel to trustees, debtors, and creditors in bankruptcy proceedings involving a wide range of subject matters, including energy, arts and antiques, securities, and telecommunications. Most recently, he is a lead litigation counsel retained by the Official Committee of Unsecured Creditors of SunEdison in connection with SunEdison's high-profile Chapter 11 bankruptcy filing in April 2016 – one of the most significant bankruptcy proceedings in the past two years, with claims in excess of $4 billion. He also served as a lead litigation attorney in the Enron, WorldCom, and Loral Satellite bankruptcies. He has represented clients on a broad range of matters, including contract disputes, bankruptcy class actions, and lawsuits concerning breaches of fiduciary responsibilities. His experience also includes representing insurance carriers in a variety of coverage matters ranging from malicious product tampering to environmental cleanup obligations.
In addition, Mr. Tsekerides advises clients on a variety of product-related issues, including pre-litigation counseling and risk management advice, for clients including Calsonic Kansei and Takata.
Mr. Tsekerides is the co-author of "Expert Evidence In The Second Circuit," appearing in Scientific Evidence Review, and has written widely on other evidentiary matters concerning the admissibility of expert evidence in class actions. He is also co-editor of Weil's Product Liability Monitor, a blog discussing key trends and developments in the product liability/mass tort field.
Awards and Recognition, Speaking Engagements, Guides and Resources, Latest Thinking, Firm News & Announcements, Firm News & Announcements
Theodore Tsekerides Recognized as a "Litigation Star" for Product Liability in the U.S.

Award Brief — Benchmark Litigation

Theodore Tsekerides Recognized as a "Local Litigation Star" for Product Liability in New York

Award Brief — Benchmark Litigation
Unsettling Issues with Mass Tort Settlements

Speaker(s): Theodore E. Tsekerides

July 31, 2015 — Chicago, IL — Weil Product Liability partner Theodore Tsekerides participated in a panel discussion entitled "Unsettling Issues with Mass Tort Settlements" in the Tort Trial and Insurance Practice Section of the 2015 Annual American Bar Association Expo. This expo was designed to provide one-stop shopping for ABA members in covering hot topics in the legal community. More information about the event can be found here.

Protecting Investors from the Wolves of Wall Street: The SIPA Liquidation of Stratton-Oakmont

Speaker(s): Theodore E. Tsekerides

January 29, 2014 — Benjamin N. Cardoza School of Law Program
Firm News & Announcements