Biography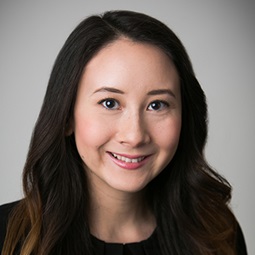 Tania C. Matsuoka is an associate in Weil's Securities Litigation practice. Tania focuses on securities class actions, M&A litigation, and commercial disputes in state and federal courts, as well as in arbitration proceedings.
Some of Tania's recent experience includes:
Kinder Morgan Inc. – serving as the lead associate on the Weil team that secured a complete appellate victory for Kinder Morgan and Gulf LNG before the Delaware Supreme Court, defeating an attempt to commence an arbitration that was intended to revisit a prior arbitration that had resulted in a $371 million award to Gulf.
Quad/Graphics Inc. – serving on the Weil team that successfully represented Quad/Graphics Inc. and senior executives in a securities class action in the Southern District of New York relating to a corporate transformation strategy. Motion to dismiss granted with prejudice.
Carlyle Group – serving on the Weil team that successfully represented Carlyle in a seminal business litigation in Delaware Chancery Court arising out of the triggering of a material adverse effects clause in a deal negotiation in the wake of the COVID-19 pandemic.
Pilgrim's Pride – serving on the Weil team representing the second largest poultry producer in the U.S. in pending securities class actions and a shareholder derivative action related to alleged industry-wide price fixing.
Walgreens Boots Alliance – serving on the Weil team defending the company in a federal securities class action relating to statements the company made about a proposed merger with Rite Aid.
A Foreign Investment Bank – serving on the Weil team representing this client in connection with a multi-jurisdictional investigation and international arbitration arising out of the 1MDB corruption scandal.
General Electric – serving on the Weil team advising the company in connection with a variety of corporate governance and related matters.
American Securities – serving on the Weil team representing the company in appraisal litigation in the Delaware Court of Chancery relating to American Securities' acquisition of Air Methods Corporation.
Tania maintains an active pro bono practice. She currently serves on the Weil team representing the Ramapough Lenape Nation in a religious discrimination action brought against the township of Mahwah, N.J. and a local homeowner's association. Tania serves on the Junior Board of New Alternatives for Children, a charitable organization that provides healthcare and social services for medically complex children and their families in the New York City area.
Tania received her J.D. from Georgetown University Law Center, and her B.A. from American University. She is fluent in French.
Firm News & Announcements
Firm News & Announcements