Biography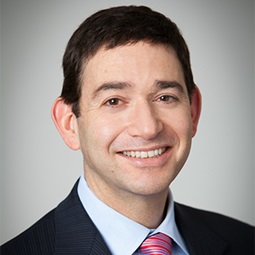 Robert is a partner in Weil's Litigation Department and a member of the Complex Commercial Litigation and Patent Litigation practices, as well as the Firm's Privacy & Cybersecurity group. For more than two decades, he has successfully litigated and tried high-stakes disputes involving technology, IP licensing, and other complex commercial matters in courts nationwide, and in domestic and international arbitration proceedings.
In the technology space, Robert litigates cases involving complex technology and various causes of action, with an emphasis on patent, licensing/breach of contract, fraud, tortious interference, trade secret theft and antitrust. He has significant experience litigating cases involving the following technologies:  Smart home, home automation and security systems, video analytics/surveillance, biometric technologies, content distribution systems, claims processing systems, energy and clean coal technologies and Internet commerce. Robert's licensing litigation and arbitration experience includes trademark, most favored nations, and breach of contract disputes. In other commercial disputes, Robert has prevailed in cases involving lenders, investment banks, real estate developments, cell-phone distributors, as well as debtors and creditors in bankruptcy litigation.
Robert regularly publishes and speaks on a wide range of legal and litigation issues. Most recently, Robert has published and has been quoted about emerging technology-related issues facing companies in a variety of sectors, such as the risks associated with the Industrial Internet/Internet of Things, Big Data, and privacy. Robert has been a faculty advisor to the Trade Secrets Institute at the Brooklyn Law School. He also maintains an active pro bono practice, including assisting immigrant victims of domestic violence, as well as work on behalf of the Innocence Project and the Epilepsy Foundation.
Robert has been recognized as a leading lawyer by New York Super Lawyers and as a recommended lawyer by Legal 500.
Recent notable experience includes:
Won a complete victory for General Electric in a high-stakes commercial dispute after a three-week arbitration hearing pertaining to the development of complex technology used for power generation. Robert also has represented General Electric in commercial and patent disputes for the company's Aviation, Energy, Oil and Gas, and GE Capital divisions.
Achieved an important victory for Forbes Media in a major international arbitration arising from an alleged wrongful termination of a license held by claimants to the Forbes trademark for use in connection with the Ukrainian version of Forbes Magazine and website. Forbes terminated the license when it determined the owner of the licensee's parent company interfered with editorial practices to further his interests in violation of Forbes' editorial standards and the license agreement. Following the termination, the licensee and its parent company filed an international arbitration proceeding against Forbes seeking to prevent termination until December 2018, and to recover damages for breach of contract. After the arbitration hearing, the arbitrator found for Forbes on all counts, declared the license terminated, and awarded no damages to the licensee. In August 2017, the U.S. District Court for the Southern District of New York affirmed the arbitrator's award.
Represented Samsung at trial in a licensing, contractual and patent dispute involving semiconductor technology. After a successful bench trial, the dispute was favorably resolved. Robert also has represented Samsung in other matters, including patent litigation relating to digital camera technology.
Represented various clients in connection with patent infringement suits involving cloud-based services, including:

2GIG Technologies in connection with a patent infringement dispute brought by Honeywell International, Inc. to block the launch of a new smart home control panel/gateway used in conjunction with a home automation and security SAAS platform. 2GIG's founders were former Honeywell employees and were subject to the assignor estoppel doctrine. Weil mounted a vigorous defense sufficient to delay and ultimately deter a preliminary injunction motion (e.g., raising numerous claim construction, non-infringement and invalidity issues, and raising questions of fact as to the applicabiltiy of assignor estoppel) and successfully resolved the matter before trial.
Vivint in a six-patent case and associated IPR proceedings against a competitor providing home automation and security SAAS technologies.
Verint Systems, Inc. in a patent infringement action relating to networked video surveillance technology brought in the Eastern District of Texas. The action was brought by a competitor and was resolved in the eve of the Markman hearing.
L-1 Identity Solutions and Iridian against LG Electronics, Inc. in a patent infringement action (along with various other claims) involving biometric technology provided over a wide area network. Robert was instrumental in formulating and implementing a creative strategy that resulted in a very favorable resolution.

Represented American Airlines concerning the distribution of airline content to business travelers in an antitrust and tortious interference litigation brought in State and Federal court against companies that were both technology providers and competitors. Intense litigation and several days of trial presenting American's case to a Texas jury resulted in a very favorable resolution.
Represented CBS and AOL in connection with patent litigation over Internet radio technology. Robert obtained summary judgment of non-infringement in favor of his clients after a successful Markman hearing.
Represented UnitedHealthcare in a multi-district class action involving claims payment technology brought by nearly all practicing physicians in the U.S. alleging civil RICO, conspiracy, ERISA, and other claims. Robert obtained summary judgment in favor of United.
Represented Lehman Brothers in an arbitration arising out of a real estate dispute that involved breach of contract and breach of fiduciary duty claims. He secured a complete victory (including attorneys' fees).
Represented The Port Authority of New York and New Jersey in a $400 million lease dispute brought under the Shipping Act by Maher Terminals, LLC, the largest marine terminal operator in Port Elizabeth, NJ. The Port Authority achieved a complete victory before the Federal Maritime Commission.
Represented First Aviation Services in a multi-million dollar action alleging breach of contract, breach of fiduciary duty and fraud. A California jury returned a defense verdict for First Aviation.
Securing wins in bankruptcy, district court and on appeal for American in connection with high-stakes tortious interference claims, a $40 million litigation brought by MBNA, several class actions, and American's bankruptcy acquisition of the assets of Trans World Airlines, Inc.
Awards and Recognition, Speaking Engagements, Latest Thinking, Firm News & Announcements
Robert Berezin Named a "Recommended" Lawyer for International Arbitration in the U.S.

Award Brief — Legal 500 US