Biography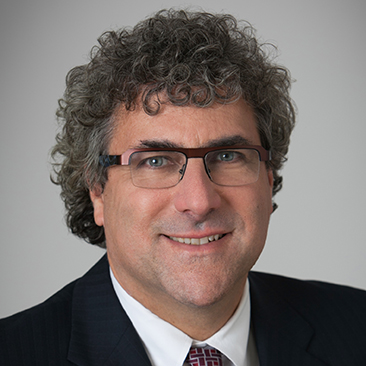 Mr. Lubowitz is Co-Head of Weil's Private Equity and Mergers & Acquisitions Department and is based in New York. Mr. Lubowitz represents public and private companies in a broad range of transactions, including leveraged buyouts, friendly and hostile acquisitions, strategic investments, tender and exchange offers, proxy contests, spin-offs, director governance advice and in and out of court restructurings.
Mr. Lubowitz also has represented both issuers and underwriters in public offerings and private placements of equity securities and senior and subordinated debt instruments.
Recent Experience
Delta Topco Limited, the parent company of Formula One, in its $7.8 billion sale to Liberty Media Corporation
Special Committee of the Board of Directors of Starz, Inc. in Starz's $4.4 billion sale to Lions Gate Entertainment Corporation
DIRECTV in the $67.1 billion transaction with AT&T
Metaldyne Performance Group Inc. in its $3.3 billion sale to American Axle & Manufacturing Holdings, Inc.
Interval Leisure Group in its $1.5 billion acquisition of Vistana Signature Experiences following completion of the spin-off of Vistana from Starwood Hotels and Resorts Worldwide, Inc.
DIRECTV Sports Networks together with AT&T Teleholdings, in the purchase of Houston Regional Sports Network
Home Loan Servicing Solutions, Ltd. in its sale to New Residential Investment Corp.
Signet Jewelers Limited in its acquisitions of Zale Corporation and Ultra Stores
Centerbridge Partners in its acquisition of P.F. Chang's China Bistro
Verizon Inc. in its acquisition of Terremark Worldwide
American Securities in its acquisitions of Air Methods Corporation, Chromaflo Technologies Corporation, Henry Company LLC, Ulterra Drilling Technologies, L.P., Blue Bird Corporation, Aspen Dental Management Inc., Emerald Performance Materials, Matthew Warren, Inc. (d/b/a MW Industries), Metaldyne, Gentek, MECS and Arizona Chemical; its sales of General Chemical Corporation, GT Technologies and Tekni-Plex, Inc.; in the sale of its majority stake in Aspen Dental; and in its pending $1.6 billion sale of Royal Adhesives & Sealants, LLC
Investor A.B. in two acquisitions by its portfolio company, Permobil Inc.
INC Research in its acquisition of Kendle International
Macquarie Group in its acquisition of Delaware Management Holdings
Guggenheim Partners in its acquisition of Security Benefit Asset Management
DIRECTV in its merger with Liberty Entertainment and its stock-for-stock exchange with Dr. John Malone and several acquisitions in Latin America
Lehman Brothers in the sale of its investment banking and brokerage business to Barclays and the management led buyout of Neuberger Berman and Lehman's investment management business
CBS Corporation in its development of CBS Sports Radio, its separation from Viacom, its acquisition of CNET Networks and College Sports TV, its commercial relationship with Westwood One and its acquisition of the rights to broadcast the NCAA Division I Men's Basketball Tournament
C.R. Bard in its acquisitions of Rochester Medical Corporation, Loma Vista Medical, Medafor, Inc., Clearstream Technologies, FlowCardia, Liberator Medical Holdings, Lutonix, Medivance, Neomend, SenoRx, Specialized Health Products and Y-Med Inc.; and in its sale of Bard Electrophysiology Division
Macquarie Group and Goldman Sachs in connection with their acquisition of Waste Industries (USA), Inc.
CA Technologies in its acquisition of Arcot Systems
PMC Sierra in connection with its acquisition of Passave, Inc.
Building Materials Corporation of America in connection with its acquisition of ElkCorp
Visteon Corporation in connection with a business restructuring and asset transfer to Ford Motor Company
Global Crossing in connection with the sale of its Trader Voice business
DIRECTV in connection with the sale of PanAmSat Corporation to a consortium of private equity groups led by Kohlberg Kravis Roberts & Co.; in connection with DIRECTV's split off from General Motors Corporation and the investment by News Corporation in DIRECTV; in connection with News Corporation's subsequent sale of its interest in DIRECTV to Liberty Media; and in connection with its acquisition of satellite assets from Pegasus Satellite Television; and in securing exclusive rights to the NFL Sunday Ticket package of football games
IMPATH Inc. in connection with a variety of acquisition matters and governance matters
Pirelli S.p.A. in its sale of its optical components business to Corning Incorporated
Emerald Performance Materials, LLC (a portfolio company of American Securities) in its sale of its Specialties and Polymer Additives and Nitriles business units, and its subsidiary Emerald Kalama Chemical, LLC in its acquisition of Innospec Widnes Limited
Bank of America Merrill Lynch, Citibank, Evercore and Barclays as financial advisors in various acquisitions and dispositions
Mr. Lubowitz is consistently recognized by Chambers Global, Chambers USA, IFLR1000 and Legal 500 US as a leading M&A lawyer. In Chambers USA, clients describe him as being "commercial and efficient" and note he "will always get to the right answer." Mr. Lubowitz was recognized for his client service excellence in BTI Consulting Group's 2012 BTI Client Service All-Stars. Additionally, in 2005, Mr. Lubowitz was named one of The National Law Journal's "40 Under 40," a list that identifies leading young attorneys in various areas of law nationwide.
Mr. Lubowitz is a member of the Committee on Financial Reporting of the Association of the Bar of the City of New York; a member of the Corporation Law Committee of the New York State Bar Association; a member of the Board of Trustees of The Cancer Institute of New Jersey Foundation; and a member of the Board of Directors of READ Alliance.
Representative pro bono and not for profit matters in which Mr. Lubowitz has been involved include:
Providing corporate counseling to Hip Hop Education, a non-profit organization that helps youth create positive self-expression through music and arts, build self-esteem, develop leadership skills and increase youth involvement in their community;
Providing pro bono services to Holocaust survivors at Bet Tzedek Legal Services/Holocaust Services
Providing advice with respect to advocacy activities and 501(c)3 status and New York State laws for Partnership for the Homeless, which seeks community change through solution-oriented programs and policy initiatives that eliminate the root causes of homelessness;
Providing counsel to an Iraqi citizen who provided valuable assistance to the United States in navigating through the U.S. refugee resettlement process, in order to leave Iraq and resettle in the US;
Acting as General Counsel to the Tri-Town Little League and the Briarcliff Sports Counsel in Mountain Lakes, New Jersey.
Mr. Lubowitz resides in Mountain Lakes, New Jersey with his wife Allison and their three children.
Awards and Recognition, Speaking Engagements, Guides and Resources, Latest Thinking, Firm News & Announcements
Michael Lubowitz Named a "Leading" Lawyer for Corporate/M&A: U.S.

Award Brief — Chambers Global

Michael Lubowitz Featured in "Sealing the Deal" for Advising DIRECTV

Award Brief — Law360

Michael Lubowitz Recommended for M&A: Mega-Deals ($1bn+) in the U.S.

Award Brief — Legal 500 US

Michael Lubowitz Recommended for Telecoms and Broadcast: Transactional in the U.S.

Award Brief — Legal 500 US
Shareholder Activism: Ensuring Preparedness and Understanding the Implications Speaker(s): Michael E. Lubowitz

November 21, 2013 — New York, New York — Michael E. Lubowitz, co-head of Weil's Private Equity and Mergers & Acquisitions practice in New York, will be a speaker on a panel on "Shareholder Activism: Ensuring Preparedness and Understanding the Implications" at Bank of America Merrill Lynch's Debt Capital Markets & Derivatives Conference in New York, NY.

Mergers & Acquisitions: Current Hot Topics and Practical Takeaways

Speaker(s):

Joseph J. Basile

, Shayla Harlev, Michael E. Lubowitz and Charan J. Sandhu

March 07, 2012 — Waltham, Massachusetts — Weil partners Shayla Harlev, Michael Lubowitz, and Charan Sandhu, and associate Daniel Niedzwiecki presented the March 2012 NECCA Seminar on Mergers & Acquisitions, including discussions on distressed M&As, hostile deals and proxy contests, cross-border deals, IP issues, and recent developments in M&A case law.
Firm News & Announcements