Biography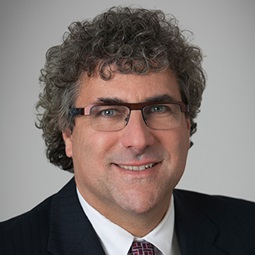 Michael Lubowitz is Head of Weil's Mergers & Acquisitions Practice and a member of the Firm's Management Committee. He has extensive experience representing public and private companies and private equity sponsors in a broad range of transactions, including acquisitions and dispositions of public companies, portfolio companies of private equity sponsors and entrepreneurial businesses, strategic investments, hostile tender offers, spin-offs, director governance advice and in- and out-of-court restructurings.
Experience
Delta Topco Limited, the parent company of Formula One, in its $7.8 billion sale to Liberty Media Corporation
DIRECTV in the $67.1 billion transaction with AT&T
Brookfield Business Partners in its pending $8 billion sale of Westinghouse Electric Company
Tianqi Lithium Corporation in its $4.07 billion acquisition of approximately 63 million A Shares of Sociedad Química y Minera de Chile S.A.
Special Committee of the Board of Directors of Starz, Inc. in Starz's $4.4 billion sale to Lions Gate Entertainment Corporation
Evercore, as exclusive financial advisor to the special committee of GCI Liberty, Inc., in the $8.7 billion sale of GCI Liberty to Liberty Broadband in an all-stock merger
Evercore, as financial advisor to Rexnord Corp., in the $3.7 billion merger of Rexnord's Process and Motion Control (PMC) Business with Regal Beloit Corp.
Metaldyne Performance Group Inc. in its $3.3 billion sale to American Axle & Manufacturing Holdings, Inc.
Interval Leisure Group in its $1.5 billion acquisition of Vistana Signature Experiences following completion of the spin-off of Vistana from Starwood Hotels and Resorts Worldwide, Inc.
QuickChek Corporation in its $645 million sale to Murphy USA
Hologic, Inc. in its $795 million acquisition of Mobidiag Oy and its $159 million acquisition of Diagenode, Inc.
Wyndham Destinations, Inc. in its $166 million sale of Wyndham Vacation Rentals LLC to Vacasa LLC
Montagu Private Equity in its $490 million acquisition of the original equipment manufacturing (OEM) and tissue processing businesses of RTI Surgical, Inc.
American Securities in its acquisitions of Acuren Corp., Air Methods Corporation, Arizona Chemical, Aspen Dental Management Inc., Blue Bird Corporation, Chromaflo Technologies Corporation, Conair Corporation, CPM Holdings, Inc., CS Energy LLC, Emerald Performance Materials, FleetPride, Inc., Foundation Building Materials, FullBloom Education, Gentek, MECS, Metaldyne, MW Industries, certain assets and liabilities related to the engineering, procurement and construction division of Swinerton Builders and Swinerton Renewable Energy (collectively n/k/a SOLV Energy LLC) and RealManage, LLC; its acquisition of the Interior Products Business of Beacon Roofing Supply, Inc.; its acquisition and sale of Henry Company LLC; its acquisition and sale of Ulterra Drilling Technologies, L.P.; its sales of Aspen Dental, General Chemical Corporation, GT Technologies, Royal Adhesives & Sealants, LLC, Tekni-Plex, Inc. and Emerald Kalama Chemical
Lindsay Goldberg in its sale of its equity interest in Aptitude Investment Management LP
Oaktree Capital Management in its acquisition of certain assets of CoreValue, LLC from the shareholders of CoreValue
Quest Diagnostics Inc. in its $300 million pending acquisition of Haystack Oncology; its acquisition of the U.S. laboratory services business of Oxford Immunotec Global PLC; its acquisition via a 363 asset sale of certain assets of True Health Diagnostics and its parent, THG Holdings; and its acquisition of Blueprint Genetics
DirecTV, LLC in its acquisition of certain assets and liabilities related to the advertising sales business segment of DirecTV
DIRECTV Sports Networks together with AT&T Teleholdings, in the purchase of Houston Regional Sports Network
Signet Jewelers Limited in its acquisitions of Zale Corporation and Ultra Stores
Verizon Inc. in its acquisition of Terremark Worldwide
Woodspring Hotels Holdings LLC (a portfolio company of Lindsay Goldberg) in its $231 million sale of WoodSpring Hotels Franchise Services LLC to Choice Hotels International, Inc. and its sale of more than 100 company-owned hotel properties to funds affiliated with Brookfield Strategic Real Estate Partners II
Mortgage Contracting Services LLC (MCS) in its sale to an investor group led by Littlejohn & Co., LLC and Lynstone SSF Holdings Sàrl, funds advised by Neuberger Berman Alternatives Advisers and Crescent Capital Group, via an out-of-court restructuring and recapitalization
Investor A.B. in two acquisitions by its portfolio company, Permobil Inc.
INC Research (n/k/a Syneos Health, Inc.), in its acquisition of Kendle International
Macquarie Group in its acquisition of Delaware Management Holdings
Guggenheim Partners in its acquisition of Security Benefit Asset Management
DIRECTV in its merger with Liberty Entertainment and its stock-for-stock exchange with Dr. John Malone; several acquisitions in Latin America; in connection with the sale of PanAmSat Corporation to a consortium of private equity groups led by Kohlberg Kravis Roberts & Co.; in connection with DIRECTV's split off from General Motors Corporation and the investment by News Corporation in DIRECTV; in connection with News Corporation's subsequent sale of its interest in DIRECTV to Liberty Media; in connection with its acquisition of satellite assets from Pegasus Satellite Television; and in securing exclusive rights to the NFL Sunday Ticket package of football games
Lehman Brothers in the sale of its investment banking and brokerage business to a major financial institution and the management led buyout of Neuberger Berman and Lehman's investment management business
CBS Corporation in its development of CBS Sports Radio, its separation from Viacom, its acquisition of CNET Networks and College Sports TV, its commercial relationship with Westwood One and its acquisition of the rights to broadcast the NCAA Division I Men's Basketball Tournament
C.R. Bard in its acquisitions of Rochester Medical Corporation, Loma Vista Medical, Medafor, Inc., Clearstream Technologies, FlowCardia, Liberator Medical Holdings, Lutonix, Medivance, Neomend, SenoRx, Specialized Health Products and Y-Med Inc.; and its sale of Bard Electrophysiology Division
Macquarie Group and Goldman Sachs in connection with their acquisition of Waste Industries (USA), Inc.
CA Technologies in its acquisition of Arcot Systems
Visteon Corporation in connection with a business restructuring and asset transfer to Ford Motor Company
Pirelli S.p.A. in its sale of its optical components business to Corning Incorporated
Citibank, Evercore and other major financial institutions as financial advisors in various acquisitions and dispositions
Michael is consistently recognized as a leading M&A lawyer by Legal 500 US, Chambers Global and Chambers USA, where clients say he is "a brilliant lawyer and a practical businessman" and "is very creative and collaborative." He is also recognized as a "Highly Regarded" lawyer for M&A in the U.S. by IFLR1000. Michael is recommended for Media and Entertainment: Transactional by Legal 500 US. Michael is included in Lawdragon's "500 Leading Dealmakers in America" list. He was recognized for his client service excellence in BTI Consulting Group's 2012 BTI Client Service All‑Stars. Additionally, in 2005, Michael was named one of The National Law Journal's "40 Under 40," a list that identifies leading young attorneys in various areas of law nationwide.
Michael is a member of the Committee on Financial Reporting of the Association of the Bar of the City of New York; a member of the Corporation Law Committee of the New York State Bar Association; an emeritus member of the Board of Trustees of The Cancer Institute of New Jersey Foundation; and a member and Secretary of the Board of Directors of READ Alliance.
Awards and Recognition, Guides and Resources, Latest Thinking, Firm News & Announcements
Michael Lubowitz Named a "Leading" Lawyer for Corporate/M&A in the U.S.

Award Brief — Chambers Global

Michael Lubowitz Recognized as a "Highly Regarded" Lawyer for M&A in the U.S.

Award Brief — IFLR1000

Michael Lubowitz Named a "Leading" Lawyer for Corporate/M&A in New York

Award Brief — Chambers USA

Michael Lubowitz Recommended for M&A: Large Deals ($1bn+)

Award Brief — Legal 500 US

Michael Lubowitz Recommended for Media and Entertainment: Transactional

Award Brief — Legal 500 US

Michael Lubowitz Named Among the "500 Leading Dealmakers in America"

Award Brief — Lawdragon

Michael Lubowitz Featured in "Sealing the Deal" for Advising DIRECTV

Award Brief — Law360
Firm News & Announcements