Biography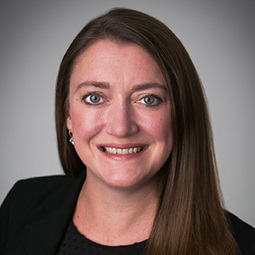 Meggin Bednarczyk is an associate in Weil's Technology & IP Transactions practice and is based in New York. Meggin participates in advising Firm clients in a variety of matters relating to the licensing, acquisition, development, sale, use and commercial exploitation of intellectual property and technology.
Meggin has been part of the teams advising on the technology and intellectual property aspects, as well as on the data privacy and cybersecurity aspects of the following matters:
8 Rivers Capital, LLC in its $100 million sale of a minority stake to SK Group (SK) and the formation of a joint venture with SK focused on the decarbonization of Korean and key Asian markets.
Advent Global Technology, as lead investor, in an investment in Salt Security, Inc.
Advent International in its acquisitions of Clearent Corp. and FieldEdge and the simultaneous merger of the two companies; and the $3 billion merger of Clearent LLC and Transaction Services Group Limited to form Xplor Technologies.
Aimbridge Hospitality Holdings, LLC (a portfolio company of Lee Equity Partners and General Atlantic) in its acquisition of certain assets of ONE Lodging Management, Inc.
American Securities in its $1.37 billion take-private of Foundation Building Materials and its $850 million acquisition of the Interior Products Business of Beacon Roofing Supply, Inc.
Avista Public Acquisition Corp. II, a SPAC sponsored by Avista Acquisition LP II (an affiliate of Avista Capital Holdings), in its pending $850 million business combination with OmniAb, Inc.
Berkshire Partners, together with Warburg Pincus, in a recapitalization of Consolidated Precision Products Corp.
Bio-Rad Laboratories, Inc. in its $125 million acquisition of Dropworks, Inc.
Blackstone and Goldman Sachs Merchant Banking Division in their $1.9 billion sale of Ipreo Holdings LLC to IHS Markit Ltd.
Blackstone in its acquisitions of Certified Collectibles Group LLC and a majority stake in ZO Skin Health, Inc.
Boston Logic Technology Partners, Inc. (a portfolio and platform company of PSG) in its acquisition of BoldLeads.com, Inc.
Chevron U.S.A. Inc. in its joint venture with Mercuria Energy Trading Inc. to acquire and operate American Natural Gas LLC.
CoStar Group, Inc. in its $450 million acquisition of STR, Inc.
Culligan International Company (a portfolio company of Advent International) in its acquisition of TWH Filtration Industries, Inc. including its principal subsidiary Paragon Water Systems Inc. 
Deluxe Corporation in its $960 million acquisition of First American Payment Systems, L.P.
Eli Lilly and Company in its $8.2 billion exchange of its approximately 82% remaining interest in Elanco Animal Health Incorporated for Lilly common shares held by its shareholders
Fiera Infrastructure in its investment in Conterra Networks and, together with APG Group, in the acquisition of the equity interests not already owned by Fiera in Conterra Networks
Glencore, CPP Investments and BC, as shareholders, in Viterra Ltd.'s approximately $18 billion business combination with Bunge Ltd.
Goldman Sachs in the sale of its Personal Financial Management unit to wealth management firm Creative Planning
Goldman Sachs Merchant Banking Division in its pending acquisition of NextCapital Group, Inc. and its acquisition of a significant stake in Zaxby's Operating Company L.P.
Gores Metropoulos II, Inc., a SPAC sponsored by Gores Metropoulos Sponsor II LLC (an affiliate of The Gores Group and Dean Metropoulos), in its $1.925 billion business combination with Sonder Holdings
Government Brands Holdings, LLC (an indirect portfolio and platform company of PSG and Greater Sum Ventures) in its acquisitions of nCourt, LLC, Sturgis Web Services Corporation and Value Payments Systems, LLC
Kantar Group (a portfolio company of Bain Capital Private Equity) in its acquisition of Numerator
Kantar Health, LLC in its $375 million sale by The Kantar Group Limited (a portfolio company of Bain Capital)
Lee Equity Partners in its acquisition of a majority stake in Unlimited Technology, Inc.
Ontario Teachers' Pension Plan in its acquisition of a majority stake in Vantage Elevator Solutions.
ORIX Capital Partners in the sale by its portfolio company, Hoffman Southwest Corporation, of all of Hoffman's Roto-Rooter franchise operations to Roto-Rooter Services Company.
Parts Town LLC (a portfolio company of Berkshire Partners) in its acquisition of Heritage Food Service Group.
Pineapple Payments LLC (a portfolio company of PSG) in its acquisition of Payline Data Services LLC.
Providence Equity Partners in its acquisitions of KPA Services, LLC and TimeClock Plus; TCP Software in its acquisition of Aladtec, Inc.; and TimeClock Plus, LLC in its acquisition of Humanity.com Inc. (n/k/a Humanity.com LLC).
PSG in its acquisitions of BirdDogHR, DoseSpot, ExakTime Innovations, Inc., SchoolStatus LLC and Vault Verify LLC; its investments in DivvyCloud Corporation and Semarchy SAS; and its sales of Sovereign Sportsman Holdings, LLC and a majority stake in LogicMonitor Inc.
Sanofi in its up to $1.225 billion acquisition of Amunix Pharmaceuticals, Inc.
SoftBank Vision Fund in its investments in Robotic Research, LLC.
Susquehanna Growth Equity in its acquisition of a majority stake in MediSpend.
Susquehanna Growth Equity and Accel Partners in their sale of XebiaLabs, Inc.
TA Associates in its acquisition of Global Software, Inc. and Global Software's acquisition of insightsofware.com Inc.
Thomas H. Lee Partners in the sale of THL Credit Advisors LLC to First Eagle Investment Management, LLC.
TPG Global in its investment in Viacyte.
TPG Growth in its minority investment in SutroVax, Inc.
TPG Tech Adjacencies, an affiliate of TPG Capital, in its acquisition of a minority stake in ABC Technologies B.V. (n/k/a Au10tix Technologies B.V.).
Trebia Acquisition Corp., a SPAC sponsored by affiliates of Trasimene Capital Management and Bridgeport Partners, in its $1.4 billion business combination with System1, LLC.
Westinghouse Electric Company, LLC (a portfolio company of Brookfield Business Partners) in its acquisition of the North American Civil Nuclear Systems and Services Business.
Meggin has provided pro bono legal services on behalf of numerous clients, including the Breast Cancer Research Foundation and the Innocence Project, and has received the Weil Pro Bono Service Award in recognition of her pro bono work.
Meggin joined Weil as a summer associate in 2016. She received her J.D., magna cum laude, from New York Law School, where she was a John Marshall Harlan Scholar and served as an Executive Editor of the New York Law School Law Review. She received her B.A., cum laude, in History, concentrating in Ancient Near Eastern Studies from Purchase College.
Firm News & Announcements
Firm News & Announcements