Biography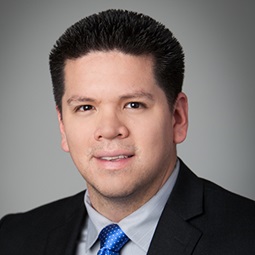 Luis Gonzalez is counsel in Weil's Technology & IP Transactions practice and is based in Silicon Valley. Luis participates in the representation of clients in a variety of industries in matters relating to the licensing, acquisition, development, sale, use and commercial exploitation of intellectual property. He has negotiated on behalf of large corporate clients, conducted IP and commercial due diligence for global mergers and acquisitions and drafted various technology related agreements, including license, assignment, non-disclosure, confidentiality, joint development, technology transfer, asset transfer, master services and transition services agreements.
Luis has been part of the teams advising on the technology and the intellectual property aspects, as well as on the data privacy and cybersecurity aspects of the following matters:
Advent International Corporation in its $6.4 billion acquisition of Maxar Technologies; its approximately $1.5 billion acquisition of Encora Digital Inc.; its acquisitions of Definitive Healthcare, LLC, an approximately 50% stake in RxBenefits, Inc. and a 45% stake in Conservice, LLC; RxBenefits, Inc. in its acquisition of Confidio, LLC; and Culligan International Company in its acquisition of OASIS Corporation
Willis Towers Watson PLC in its proposed $80 billion combination with Aon PLC
MSP Recovery, LLC in its $32.6 billion business combination with Lionheart Acquisition Corp. II, a SPAC sponsored by Lionheart Equities
TPG Pace Solutions Corp., a SPAC sponsored by TPG Pace Group, in its $4.5 billion business combination with Vacasa LLC
Gores Holdings VI, Inc., a SPAC sponsored by The Gores Group, in its $2.9 billion business combination with Matterport, Inc.
Core-Mark Holding Company, Inc. in its $2.5 billion sale to Performance Food Group
Cardtronics plc in its $2.5 billion sale to NCR Corporation
Quest Diagnostics Inc. in its acquisition of Blueprint Genetics Oy
Westinghouse Electric Company, LLC (a portfolio company of Brookfield Business Partners) in its acquisition of the North American Civil Nuclear Systems and Services Business of Rolls-Royce PLC
Blackstone in its investment in Hotwire Communications
Ontario Teachers' Pension Plan Board (OTPP) in its participation in an investment in Space Exploration Technologies Corp. (SpaceX) and the formation of Trivium Packaging, through a combination of OTPP's portfolio company, Exal Corporation, with the Food & Specialty Metal Packaging business of Ardagh Group
Cornell Capital and its portfolio company kdc/one Development Corporation, Inc. (kdc/one) in an investment by KKR, and in kdc/one's acquisition of Aerofil Technology, Inc.
TCV, as lead investor, in a $250 million investment in Devo, Inc.
TPG Growth in its preferred stock minority investment in Calm.com, Inc. and, as lead investor, in an investment in Expanse, Inc.
Advent Global Technology, as lead investor, in an investment in Cyware Labs, Inc.
SoftBank Vision Fund in its $500 million minority investment in Cambridge Mobile Telematics, Inc.
Genstar Capital in its acquisitions of Arrowhead Engineered Products, Inc., Boyd Corporation, Marcone Appliance Parts Center, Inc., Ohio Transmission Corporation and Truck-Lite Company, LLC (n/k/a Clarience Technologies, LLC); together with TA Associates in the acquisition of Orion Advisor Solutions and the simultaneous acquisition of Brinker Capital; its sales of Infinite Electronics, Inc., ECM Industries, LLC, Pretium Packaging, LLC and the Global Marine and Mobile business of Power Products Holdings LLC; and Marcone Appliance Parts Center, Inc. in its acquisition of Munch's Supply
Berkshire Partners in its acquisition of CrossFit, Inc.
Sumeru Equity Partners in its acquisition of SocialChorus, Inc.; its investment in iProov Ltd.; and SocialChorus, Inc. in its merger with Dynamic Signal Inc.
Trive Capital in its acquisitions of NCB Management Services, Inc. and Valor Healthcare Inc.
PSG in its acquisitions of DoseSpot and mPulse Mobile, Inc. and majority stakes in Dental Intelligence, Inc. and NoFraud LLC; as lead investor in an investment in, and in a separate secondary purchase of common shares of, Code Climate Inc.; and mPulse Mobile, Inc. in its acquisition of HealthCrowd
Payrix (a portfolio company of PSG and Blue Star Innovation Partners) in its sale to FIS (f/k/a Fidelity National Information Services)
Clearhaven Partners in its acquisition of Wowza Media Systems, LLC
EQT Partners and its portfolio company WS Audiology A/S in its acquisition of the assets of My Hearing Centers, LLC
Basic Energy Services, Inc. in connection with its chapter 11 cases and sale of substantially all of its assets
Dual North America, Inc., the specialist underwriting arm of Howden Group Holdings Limited (f/k/a Hyperion Insurance Group Limited), in its acquisition of Align Financial Holdings, LLC
Leafly Holdings, Inc. in its business combination with Merida Merger Corp. I, a SPAC sponsored by Merida Capital Holdings
Rakuten USA, Inc. in its acquisition of Curbside, Inc.
Kainos Capital in its acquisitions of Bonewerks CulinArte' and good2grow; its sales of Trilliant Food and Nutrition, LLC; Culinarte Marketing Group, LLC in its acquisition of Savory Creations International, Inc.; and Kettle Cuisine, LLC in its acquisition of NORPAC Foods, Inc.
Tidemark Capital in its investment in Karbon, Inc.
Synopsys Inc. in its acquisitions of Codenomicon, Atrenta, Elliptic Technologies, WinterLogic Inc., Simpleware Limited, Codiscope, LLC and certain assets of Quotium
eBay Inc. in its acquisition of Cargigi Inc. and its $925 million sale of eBay Enterprise
Adobe Systems Incorporated in its acquisitions of Fotolia LLC, Mixamo, Inc., TubeMogul Inc. and certain assets comprising the Digital Analytix business of comScore, Inc.
Yahoo Inc. in the technology and IP aspects of its $640 million acquisition of BrightRoll, Inc. and its $4.5 billion sale of its operating business
Luis graduated from UCLA with a B.A. in Psychology and received his J.D., cum laude, from the University of San Francisco School of Law, where he earned a Business Law Certificate, with honors. While in law school, he served as the Executive Articles Editor for the Intellectual Property Law Journal, served on the board of the La Raza Law Students Association and tutored sections of Torts for the USF Academic Support Program.
Firm News & Announcements
Firm News & Announcements