Biography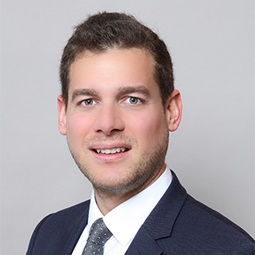 Jean-Baptiste Cornic is a partner based in the Paris office. His practice focuses on corporate and financial transactions, particularly mergers and acquisitions and private equity, with strong expertise in the Infrastructure and Growth Equity sectors.
He joined the Firm in 2012.
Jean-Baptiste graduated from ESCP Europe Business School in 2010 and received a Master's degree in Financial Law from Paris I Panthéon-Sorbonne University in 2011.
Jean-Baptiste is a member of the Paris Bar. His native language is French, and he is fluent in English.
His recent experience includes advising:
Advent International on the acquisition of Leetchi and Mangopay
Planet (a portfolio company of Advent International) on the acquisition of Proximis
Voodoo on the €266m investment of Groupe Bruxelles Lambert in Voodoo
Cobham (a portfolio company of Advent International) on the carve-out and sale of (i) its Slip Rings division to Naxicap and (ii) its Microwave division to FCDE
Advent International on its investment, through Advent Tech, in Shift Technology
InfraVia on its investment in Sandaya
Voodoo and its founders on the investment of Tencent in Voodoo
CVC Growth Partners on its investment in Ecovadis
Ardian Infrastructure on several matters, including the disposal of its stake in Indigo and discussions with consortium members for the acquisition of a stake in Inwit
Transaction Services Global (a portfolio company of Advent International) on add-on acquisitions of Stadline and Lodecom
Oaktree on the disposal of Axilone to Citic
Montagu and Astorg on the acquisition of Sebia from Cinven and subsequent disposal to CDPQ, CVC and Téthys
Idemia (a portfolio company of Advent International) on the acquisition of Morpho from Safran
Ardian on the sale of Laboratoires Anios to Ecolab
Firm News & Announcements
Firm News & Announcements