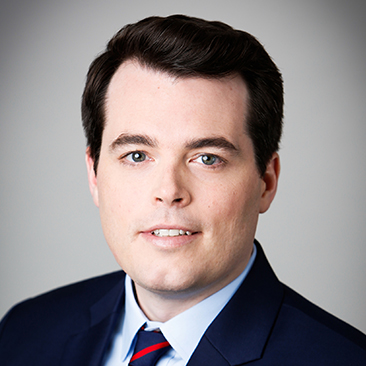 Jack Nolan is an associate in Weil's Litigation Department, where he focuses on product liability, mass tort, and other complex litigation. He has also worked on teams representing major domestic and international companies in a wide array of commercial disputes, as well as in bankruptcy‐related litigation.
Most recently, Mr. Nolan played an active role litigating on behalf of Chapter 11 debtors in the U.S. Bankruptcy Court for the District of Delaware. His role involved representing the debtors at several depositions of non‐debtor stakeholders, arguing before the Bankruptcy Court, and drafting various pleadings and motions, including motions for a preliminary injunction, oppositions to motions to lift the automatic stay, for leave to appeal, and a stay pending appeal. Additionally, Mr. Nolan assisted in the development and preparation of 30(b)(6) and expert witnesses in support of the debtors' restructuring.
Mr. Nolan is a regular contributor to Weil's Product Liability Monitor, a blog that discusses key trends and developments in the product liability and mass tort fields.
Mr. Nolan received his J.D., magna cum laude, from Brooklyn Law School, where he was an Articles Editor for the Brooklyn Law Review and inducted into the Order of Barristers. Mr. Nolan holds a B.A. in Economics from Boston College.