Biography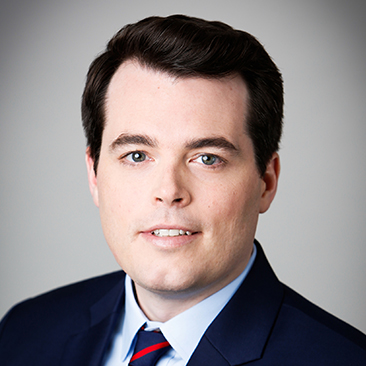 Jack Nolan is an associate in Weil's Litigation Department, where he focuses on product liability, mass tort, and other complex litigation. He has also worked on teams representing major domestic and international companies in a wide array of commercial disputes, as well as in bankruptcy‐related litigation.
Among his recent notable experience, Mr. Nolan was on the Weil trial team that secured a unanimous defense jury verdict for Johnson & Johnson following a four-week trial in New Jersey state court where Plaintiff sued for failure to warn, design defect, and manufacturing defect claims, alleging that Johnson & Johnson's Baby Powder contained asbestos and caused Plaintiff's cancer. This marked the first win for the company in New Jersey state courts, where thousands of similar cases are pending.
Mr. Nolan has significant experience at every phase of litigation, in a variety of jurisdictional settings. This includes primary responsibility for pleadings, dispositive motions, managing discovery, witnesses preparation, and examining adverse witnesses. Most recently, he has deposed a series of witnesses in advance of a trial scheduled for later this year.
Mr. Nolan recently litigated on behalf of chapter 11 debtors in the U.S. Bankruptcy Court for the District of Delaware. His role involved arguing before the Bankruptcy Court, representing the debtors at deposition, and briefing motions enjoining hundreds of lawsuits against non-debtor co-defendants, brought by governmental agencies and private litigants, that threatened the debtors' ability to restructure.
Mr. Nolan is a regular contributor to Weil's Product Liability Monitor, a blog that discusses key trends and developments in the product liability and mass tort fields.
Mr. Nolan received his J.D., magna cum laude, from Brooklyn Law School, where he was an Articles Editor for the Brooklyn Law Review and inducted into the Order of Barristers. He holds a B.A. in Economics from Boston College.
Latest Thinking, Firm News & Announcements
Firm News & Announcements