Biography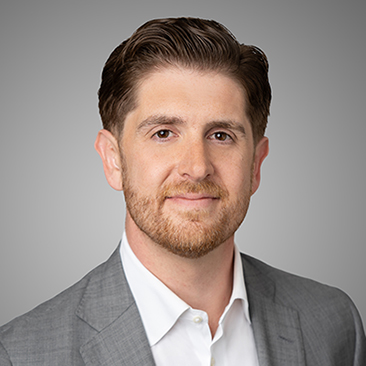 Gabriel Morgan is a partner in Weil's Business Finance & Restructuring Department. Mr. Morgan's practice covers all aspects of domestic and international corporate restructuring, crisis management and governance, and distressed financings and acquisitions. He has experience with teams advising creditors and debtors in a variety of industries, including real estate, airlines, shipping, energy and power generation, automotive, and financial services. His participation in debtor representations includes the chapter 11 cases of Southern Air, General Growth Properties, LandSource Communities, General Motors, and Washington Mutual. Mr. Morgan has also been involved with teams representing lenders, financial institutions, and other parties in connection with the reorganization, financing, and/or acquisition of distressed companies, including representations in the chapter 11 cases of Excel Maritime, Blitz U.S.A. (F3 Brands), PJ Finance Company, and Dynegy.
Mr. Morgan received a B.A. in Psychology from Duke University and a J.D. from the University of Southern California, where he served as Senior Copy Editor for and was published in the Southern California Law Review. He served as teaching assistant for a business reorganization seminar at Cardozo Law School and is a regular contributor to the Weil Bankruptcy Blog. Mr. Morgan has been recognized for his pro bono efforts, including for his role on the Firm's pro bono housing team, which provides representation to low-income New Yorkers facing eviction or similar proceedings. Mr. Morgan serves on the board of the Duke University Young Alumni Development Council.
Awards and Recognition, Speaking Engagements, Guides and Resources, Latest Thinking, Firm News & Announcements
15th Annual Wharton Restructuring and Distressed Investing Conference

Speaker(s): Matt Barr and Gabriel A. Morgan

February 22, 2019 — New York, NY —

Weil's Business Finance & Restructuring partners Matthew Barr and Gabriel Morgan participate in the 15th Annual Wharton Restructuring and Distressed Investing Conference – "Key Issues for Strategic Planning in Cross-Border Restructurings." Mr. Morgan speaks in a panel discussion on some of the key issues that arise in preparing for and conducting Chapter 11 cases of companies with major operations and affiliates that span multiple jurisdictions. With an increasingly globalized corporate world, understanding the different legal frameworks is integral to a successful outcome when dealing with complex corporate bankruptcies. Mr. Barr moderates this panel discussion.
Firm News & Announcements