Biography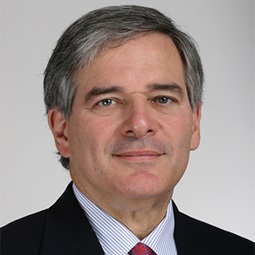 Alfredo R. Pérez is a partner in the Restructuring Department of Weil, Gotshal & Manges LLP, and is the Managing Partner of the Firm's Houston office.
Alfredo has been recognized in Chambers USA, Chambers Global and Legal 500 as a leading bankruptcy and restructuring lawyer and was named an "Outstanding Restructuring Lawyer" by Turnarounds & Workouts. Chambers Global has said, "the 'outstanding' Alfredo Pérez heads the restructuring team in Weil's Houston office. He has been praised by interviewees for his business-oriented approach to matters. He plays an integral part in the practice, with leading roles in many of the firm's marquee cases" and "garners an incredible amount of respect." Chambers USA notes that clients consider Alfredo a "clear-cut expert" who is "great on complex issues."  Most recently, Alfredo was recognized as a Texas Super Lawyer (2021-2023) and named among Super Lawyers "Top 100" honorees in Houston for 2023. He has also been named among the 500 Leading Global Bankruptcy & Restructuring Lawyers by Lawdragon (2020; 2022-2023).
Alfredo concentrates on the representation of Chapter 11 debtors and other diverse interests, including secured creditors and committees, in all aspects of corporate and municipal restructurings, formal bankruptcy proceedings and out-of-court workouts. He has represented numerous acquirers and potential acquirers of assets from bankruptcy estates and companies in financial distress as well as parties in preference and fraudulent conveyance litigation. He has worked extensively on transnational matters and lectures on issues related to his practice.
Alfredo is a Fellow of the American College of Bankruptcy. He is a past chair of the Bankruptcy Section of the Houston Bar Association and past president of the Insolvency Working Group of the Union Internationale des Avocats. He is or has been a member of various professional associations including the ABA, ABI, IBA, INSOL and the TMA.
Representative Experience
Debtor/Company-Side Experience:
Core Scientific

, one of the world's largest cryptocurrency mining and hosting companies with approximately $1 billion in debt in evaluating strategic options in light of falling Bitcoin prices and other headwinds in cryptocurrency industry.

Basic Energy Services, Inc., one of the nation's largest oilfield service companies with more than 2,400 employees, in connection with its chapter 11 cases and sale of substantially all of its assets.
CBL & Associates Properties, Inc., one of the largest mall owners in the United States, in connection with its chapter 11 cases involving more than $4 billion in debt obligations.
Fieldwood Energy, a Gulf of Mexico offshore energy exploration and production company, in connection with its second chapter 11 cases with approximately $1.8 billion in debt.
NPC International, Inc. and its affiliated debtors, in their chapter 11 cases involving over $900 million of funded debt. NPC is America's largest franchisee company with over 1,600 restaurants across two iconic brands–Pizza Hut and Wendy's and more than 35,000 employees.
CEC Entertainment, Inc. and its affiliated debtors, an American franchisee company with iconic brands Chuck E. Cheese and Peter Piper Pizza with locations across 47 states and 16 foreign countries and territories, in their chapter 11 cases.
Speedcast International Limited, and its affiliated debtors, a provider of remote communications and IT services, in their chapter 11 cases.
Gavilan Resources, LLC and its affiliated debtors, an oil and gas exploration and production company, in their chapter 11 cases.
EP Energy Corporation: representing EP Energy Corporation and its affiliated debtors, a public oil and natural gas exploration and production company, in their chapter 11 cases involving approximately $4.9 billion in funded debt obligations.
Halcón Resources Corporation: representing Halcón Resources Corp., and its affiliates, an independent oil and gas E&P operator, in its second pre-packaged chapter 11 case.  
Paragon Offshore Plc: represented Paragon, an offshore drilling company, in its contested chapter 11 proceeding.
Memorial Production Partners/Amplify Energy Corp: represented Memorial, an E&P company, in its pre-arranged chapter 11 proceeding.
Tidewater Marine: represented Tidewater, one of the largest OSV companies, in its prepackaged chapter 11 and in litigation regarding the stipulated loss value resulting from the rejection of several leveraged leases.
Fieldwood Energy: represented Fieldwood, an offshore E&P company, in its prepackaged chapter 11 proceeding.
Express Energy: represented Express Energy and certain of its affiliates in their chapter 11 cases.  Under the pre-negotiated chapter 11 plan, senior secured creditors received 98% of the equity from the reorganized debtors.
US Shipping Partners: represented U.S. Shipping Partners in its pre-arranged chapter 11 restructuring in which a portion of the first lien debt  and the second lien debt were converted to equity.
First Wave Marine: represented First Wave Marine, a provider of shipyard and related services, in its chapter 11 case.
American Airlines, Inc.: represented American and its debtor affiliates in their chapter 11 cases, which culminated in a merger with US Airways Group, Inc.
WorldCom/MCI: represented WorldCom (formerly MCI) and its affiliates, then the second largest long distance telephone company in the U.S., in the largest chapter 11 case of its time.
Lehman Brothers: represented Lehman Brothers Holdings Inc., and its affiliated debtors, in filing the largest chapter 11 case in history.  Alfredo had numerous involvements, including prosecution of the disclosure statement, resolution of several RMBS claims and claims with international affiliates and various asset sales, including real property and financial assets.
BearingPoint Inc.: represented BearingPoint, a management and technology consulting services firm, in its prearranged chapter 11 case with approximately $2.23 billion of debt.
Encompass Service Corp: represented Encompass, a large electrical and mechanical contractor employing more than 31,000 persons in its chapter 11 case, which successfully sold much of the business as a going concern and captured a $100+ million tax refund.
Lenox China: represented Lenox, a manufacturer and retailer of fine china, in its chapter 11 sale and plan confirmation process.
PRC LLC: represented PRC, an outsource contact management solutions company, in its chapter 11 proceeding.
Out-of-Court Company-Side Experience:
Community Choice Financial, Inc.: represented company in its deleveraging transaction.
Beryl Oil & Gas: represented Beryl in its restructuring and sale to Dynamic Offshore Resources LLC.
Sidewinder Drilling: represented Sidewinder in its successful recapitalization.
Stonegate Production Company: represented Stonegate in its restructuring and initial sale to IDG Energy and subsequent sale to affiliates of Breyer Capital.
Represented specialty craft and maintenance service provider to key industries across North America in its deleveraging transaction.
Represented food service provider in debt for equity swap and capital raise.
Represented financial services company in out-of-court work out.
Represented offshore E&P company in restructuring of its obligations.
Creditor, Ad Hoc Group and Official Committee Experience:
CabonLite Holdings LLC: representation of Alfa S.A.B. de C.V. in connection with its acquisition of a manufacturing facility and related assets through 363 sale in the chapter 11 cases of CabonLite Holdings LLC and its affiliated debtors.
Katerra Inc.: representation of Softbank, majority equity holder and DIP lender in the chapter 11 cases of Katerra Inc., a provider of new build, construction, and renovation services.
GNC: represented Maxiva, the largest international franchisee in connection with the issues affecting the trademark and license agreements with the debtors.
TransAmerican Natural Gas: represented the plan committee under TransAmerican's confirmed chapter 11 plan, which resulted in all creditors being paid in full.
Ad Hoc Groups of Creditors in Samson Energy (second lien), Cobalt Energy (first lien), ENXP (fulcrum security), Amtrust Financial (senior notes), Kitty Hawk (fulcrum security).
Official Committees - Ultra Petroleum, TransTexas Gas, Paracelsus Healthcare Corp., Pioneer Companies, Agrifos Fertilizer.
City of Detroit: represented Financial Guaranty Insurance Company (FGIC), the largest single creditor in the chapter 9 case of the City of Detroit.
TMT Maritime Company: represented BHP Billiton Plc in its successful dismissal of one of the single asset ship-holding entities filed by TMT.
Baha Mar: represented the China Export-Import Bank, a creditor owed more than $2 billion, in its successful efforts to dismiss the Baha Mar bankruptcy filing in Delaware.
Magnetation: represented AK Steel in the negotiation of its supply contract and equity investment in Magnetation chapter 11 case.
Qimoda: represented Micron resisting Qimoda's efforts to have the court rule that section 365(n) was not applicable to US patents.
Idearc, Inc: represented Verizon in connection with Idearc's bankruptcy case and claims of alleged fraudulent conveyance stemming from the 2006 spin-off of Idearc, Verizon's yellow-pages business, from Verizon.
Mortgage Servicers - Numerous real estate workouts of income producing properties, including a contested confirmation hearing involving a hotel on Waikiki.
Acquirer/Midstream/Other Experience:
Sanchez Energy Corporation: representing Gavilan Resources, LLC, an interested party, in the chapter 11 cases of Sanchez Energy Corp., an independent exploration and production company, focused on the acquisition and development of onshore unconventional oil and natural gas resources in the U.S. 
Officers and Directors of Coho Energy: worked as special counsel to resolve potential claims issues.
Officers and Directors of RadioShack: litigation counsel for post-bankruptcy claims brought by The Radio Shack Litigation Trust in which Court granted a 12(b)(6) motion dismissing all claims against the directors.
M&G Chemicals: represented Alpek and DAK Americas LLC in its participation as a co-bidder and successful purchaser of M&G's Jumbo Plant for more than $1 billion and defense of fraudulent conveyance claims related to DAK's second lien.
Houston Regional Sports Network: represented DirecTV in its contested purchase of HRSN out of bankruptcy along with AT&T.
Cajun Electrical Cooperative: represented Enron North America in its efforts to acquire Cajun out of bankruptcy.
Asarco: represented Sterlite Industries (India) Ltd. in efforts to acquire Asarco.
Sterling Chemicals: represented Resurgence Asset Management LLC in its purchase of Sterling in connection with its chapter 11 plan.
Contour Energy: represented the purchasers of Contour out of its chapter 11 bankruptcy.
Midstream Companies: represented Crestwood Midstream Partners in Quicksilver's bankruptcy; represented Caliber Midstream in Triangle USA Corp bankruptcy; represented Azure Midstream in Exco bankruptcy; all these bankruptcies involved litigation relating to midstream contracts.
Awards and Recognition, Latest Thinking, Firm News & Announcements
Alfredo Perez Ranked Band 1 for Bankruptcy/Restructuring, Texas

Award Brief — Chambers USA 2023

Alfredo Perez recognized as a Texas "Super Lawyer" in 2023

Award Brief — Texas Super Lawyers

Alfredo Perez Named among the 500 Leading Global Bankruptcy & Restructuring Lawyers in 2023

Award Brief — Lawdragon

Alfredo Perez Named among Restructuring's highest-ranking lawyers in 2023

Award Brief — Who's Who Legal: Restructuring & Insolvency

Alfredo Perez recognized as a Texas "Super Lawyer" in 2022

Award Brief — Texas Super Lawyers
7 Collier Bankruptcy Practice Guide ¶ 135 et seq. (Bankruptcy Cases Involving Oil and Gas Companies)

Publication — Collier Bankruptcy Practice Guide — By Alfredo R. Perez and Gabriel A. Morgan — August 2023
Firm News & Announcements