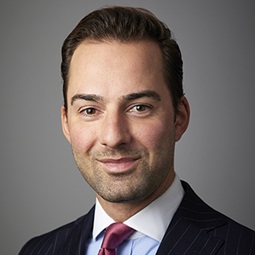 Fabian is an associate in the Litigation department of the Munich office. He focuses on complex commercial litigation.
Fabian holds a Bachelor's degree in Trade and Commerce (CCI 2013) and studied law at the University of Regensburg and Ludwig-Maximilians-University Munich (law degree 2019). From 2019 to 2021, he was a lecturer in the law of obligations and labor law at Akademie Handel e.V. He completed postgraduate studies in International and European Commercial Law (LL.M.Eur. 2021) and completed his legal clerkship at the Higher Regional Court Munich (2021). Fabian was admitted to practice in Germany in 2022.
Publications:
"Gewerkschaftliche Tarifzuständigkeit und Kooperationsabkommen", ZJS 2017, 406 et seq.
"Delisting – von Macrotron bis heute", ZJS 2021, 691 et seq.
Fabian is fluent in German and English.