Biography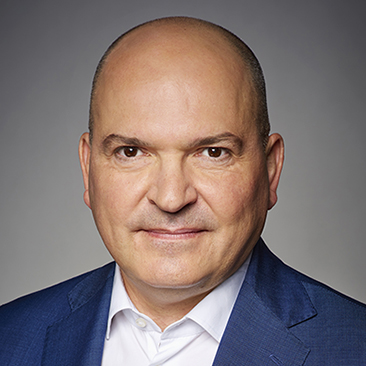 Christian Tappeiner is a partner in the Corporate department of our Frankfurt office. He specializes in all aspects of corporate law, with particular emphasis on transactional work and M&A including restructuring related M&A. With his comprehensive expertise in advising financial as well as strategic investors, Christian has, over the last years, advised, inter alia, in the following transactions:
Advised Panasonic Aviation Corporation on the sale of its stake in idair GmbH to Lufthansa Technik AG.
Advised TCV in its investment in German unicorn FlixMobility.
Advised Elevion GmbH in the acquisition of Hermos Group from Herrmannsdörfer family.
Advised Culligan Wassertechnik GmbH on the acquisition of Triple A Aqua Service Holding GmbH from Peter Greiner Beteiligungs GmbH and Viva Aqua Service Spain, S.A.
Advised CEZ group on its joint ventures with GP Joule and BayWa Green Energy regarding development of on-shore wind farms in Germany
Advised Media Broadcast Satellite in the acquisition of TTCom group from Value Quest.
Advised CEZ Group on the acquisition of Kofler Energies group from Kofler Energies AG and others.
Advised CEZ group on the acquisition of various wind farms.
Advised CEZ Group in its acquisition of Elevion Group from DPE Deutsche Private Equity.
Advised DIC on the consortium with KKR to establish GEG group.
Advised Change Capital Partners on the sale of Hallhuber to Gerry Weber.
Advised the insolvency receiver on the sale of iconic German race track Nürburgring to an investor.
Advised Charterhouse Capital Partners in its acquisition of Armacell Group from Investcorp SA.
Advised Bregal Capital in its acquisition of Novem group from Novem Vermögensverwaltung and management, and debt instruments from a consortium of eleven banks.
Advised Lineage Holdings (a portfolio company of The Gores Group) on its sale of Vincotech Holdings to Mitsubishi Electric Corporation.
Advised Change Capital Partners on its acquisition of Hallhuber from Stefanel GmbH.
Represented Change Capital Partners in the sale of Jil Sander to Onward Holdings Co. Ltd. of Tokyo and its European subsidiary, GIBO Co. S.p.A.
Represented TDF S.A.S. in connection with the acquisition of T-Systems Media & Broadcast GmbH from Deutsche Telekom AG.
Advised Change Capital Partner in the acquisition of Jil Sander from Prada.
Christian attended the Universities of Bonn and Frankfurt am Main (first state exam 1994, Doctorate Degree (Dr. jur.) 1997, second state exam (Law Degree) 1998). He was admitted to practice in Germany in 1999. Christian is fluent in German and English.
Awards and Recognition, Speaking Engagements, Guides and Resources, Latest Thinking, Firm News & Announcements
Firm News & Announcements