Biography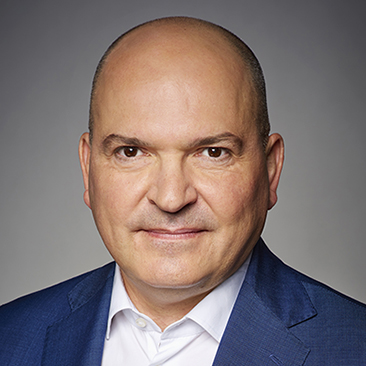 Christian Tappeiner is a partner in the Corporate department of our Frankfurt office. He specializes in all aspects of corporate law, with particular emphasis on transactional work and M&A including restructuring related M&A. With his comprehensive expertise in advising financial as well as strategic investors Christian has over the last years advised, inter alia, the following transactions:
Advised Charterhouse Capital Partners in its acquisition of Germany-based Armacell Group from Bahrain-based Investcorp SA.
Advised Bregal Capital in its agreement to acquire all of the equity in Novem Beteiligungs GmbH, a German provider of high quality decorative trim and functional elements for vehicle interiors, from Novem Vermögensverwaltung and management, and debt instruments from a consortium of eleven banks.
Advised Lineage Holdings (a portfolio company of The Gores Group) on its sale of Vincotech Holdings, a Germany-based manufacturer of electronic components to Mitsubishi Electric Corporation, the listed manufacturer of electric and electronic equipment.
Advised a syndicate of investors, including Silver Point Capital and Goldman Sachs, on the restructuring and sale of the HP Pelzer Group, a Germany-based supplier of automotive parts with a focus on automotive acoustics and interior trim, to its senior management.
Advised Change Capital Partners on its acquisition of German women's wear manufacturer and retailer Hallhuber from Stefanel GmbH, the German subsidiary of listed Italian clothing retailer Stefanel SpA.
Represented Change Capital Partners in the sale of Jil Sander to Onward Holdings Co. Ltd. of Tokyo and its European subsidiary, GIBO Co. S.p.A.
Advised Summit Partners in its agreement to acquire JGOT.
Represented TDF S.A.S. in connection with the acquisition of T-Systems Media & Broadcast GmbH from Deutsche Telekom AG.
Advised GDF SUEZ as part of a bidder consortium in its bid for Open Grid Europe.
Advised Grohe Group in the voluntary public tender offer by its wholly owned subsidiary Grohe Asia AG for all shares of Joyou, the China-based manufacturer of bathroom, kitchen and other faucets.
Advised Change Capital Partner in the acquisition of Jil Sander from Prada.
Mr. Tappeiner attended the Universities of Bonn and Frankfurt am Main (first state exam 1994, Doctorate Degree (Dr. Jur.) 1997, second state exam (Law Degree) 1998). He was admitted to practice in Germany in 1999. Christian is fluent in German and English.
Firm News & Announcements
Firm News & Announcements