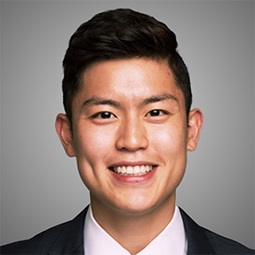 Arden Ham is an associate in the Restructuring Department of Weil's New York office. Arden received his J.D. from NYU School of Law and his M.B.A. from the Leonard N. Stern School of Business. His experience includes advising debtors in out-of-court restructurings and post-emergence matters. In addition, Arden has worked on a variety of capital markets matters.
Arden has played a role on a number of teams advising:
Debtor/Company-side Experience:
Kabbage, Inc. d/b/a KServicing, and its debtor-affiliates, an online loan service provider for over $7 billion of loans issued to small businesses under the Paycheck Protection Program, in their chapter 11 cases.
Talen Energy Supply, LLC, a power generation and infrastructure company in North America, in its chapter 11 cases with approximately $5 billion in funded debt obligations.
Healogics, Inc., the nation's leading wound-care center operations provider, on a comprehensive restructuring of over $860 million in funded debt through an out-of-court debt-for-equity exchange, resulting in a $450 million deleveraging that obtained 100% participation from its lenders and provided Healogics with $240 million in new equity financing. As part of the transaction, the Company also secured a new $30 million revolving credit facility, in addition to a new $370 million first lien term loan.
J.Crew Group, Inc. and its debtor-affiliates, one of the nation's premier clothing retailers with approximately $2 billion in funded debt and 13,000 employees, in their pre-arranged chapter 11 cases.
Ditech Holding Corporation, one of the nation's largest mortgage servicers, and certain of its affiliated debtors in their pre-arranged chapter 11 cases. Ditech and its subsidiaries had approximately $15-17 billion in debt and mortgage-related liabilities, including residential mortgage securities funding obligations. At the time of filing, Ditech filed a restructuring support agreement ("RSA") backed by holders of more than 75% of its first lien term loan debt. Ditech's RSA provides for a dual-track restructuring strategy that allows the debtors to evaluate various strategic alternatives with a backstopped emergence plan as they continue to provide customers with home financing solutions and high-quality service.
Creditor/Sponsor/Other Party Experience:
Digital Currency Group, Inc. (parent of Genesis Capital) in connection with the chapter 11 cases of Genesis Global Holdco, LLC with approximately $3.4 billion in debt as well as the BVI Liquidation Proceeding and chapter 15 case of Three Arrows Capital, Ltd. with approximately $3.5 billion in debt.