Biography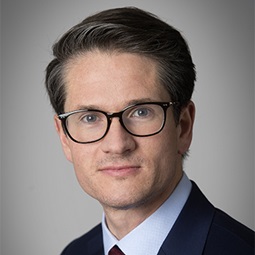 Alastair McVeigh is a partner in the London Finance practice.
Alastair has acted for financial institutions, direct lenders, private equity sponsors and corporates on a wide range of financing transactions, including acting on cross-border leveraged financings, high-yield financings, corporate lending, convertible instruments, asset-backed financings and restructurings.
He has worked in London and Hong Kong, and spent extended periods on secondment at Goldman Sachs in both their private credit group and leveraged finance team, and also been seconded to the structured finance team of a leading UK investment bank.
Representative experience includes acting for:
One Investment Management on its investment in privately placed senior secured convertible bonds issued by Yoda PLC
GSAM's financing of Insight Partner's acquisitions of I@D International and AMCS
GSAM's financing for Eurazeo's portfolio company DORC
GSAM's financing for Charterhouse's portfolio company Casa Optima
GSAM on a number of Holdco PIK financings and minority back-leverage financings
GSAM on the senior secured notes and convertible preference shares issued by Soho House
Ares' financing of Eurazeo's acquisition of BMS Group
PSP's financings for Temasek's acquisition of Elements and PAI's acquisition of Theramax
BlackRock's financings for Marlin Equity Partner's acquisitions of Linnworks and Puzzel AS
BlackRock's financing of Blackstone's acquisition of HH Global
Acting for the lenders in relation to the post-IPO financing for Apax's portfolio company Baltic Classifieds Group
Acting for the lenders in connection with Apax's acquisition of Alcumus
JPMorgan, as global co-ordinator, in connection with Hellman & Friedman portfolio company Teamsystem's SSNs, SUNs and SSRCF
Credit Suisse, Danske, Jefferies, Nordea and leading UK and US investment banks as mandated lead arrangers, on the 1L/2L financing of CVC's acquisition of Mehilainen
Credit Suisse and other leading investment banks, as initial purchasers, in connection with the SSNs and SUNs financing CVC's acquisition of Domestic & General
Morgan Stanley, Danske, DNB, and another major financial institution as mandated lead arrangers, in connection with the senior secured credit facilities to Sector Alarm
Goldman Sachs and Morgan Stanley, as mandated lead arrangers, on the 1L/2L financing of Bain Capital's acquisition of DSM Sinochem Pharmaceuticals
Kingsway Capital on a convertible note issued to Blockchain.com
One Investment Management on a convertible instrument issued by an international shipping and real estate company
Nordic Aviation Capital's $6.3bn debt restructuring
Seadrill's $5bn debt restructuring
Firm News & Announcements
Firm News & Announcements