Biography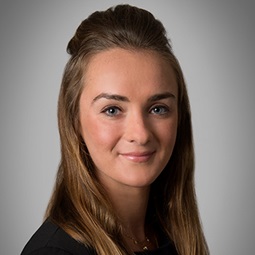 Frankie Cowl acts for clients in a wide range of international commercial disputes (before the English courts, and under the rules of major international arbitral institutions, including the LCIA) across a variety of sectors, including banking and financial services, pharmaceuticals, fund management, IP/IT and energy and natural resources.
Frankie typically advises major international corporations and financial institutions in relation to matters arising out of: cross-border insolvencies and restructurings, noteholder disputes arising under structured finance products, breaches of contract, shareholder disputes, and freezing and anti-suit injunctions. Frankie also regularly advises clients on substantive matters of English law relevant to foreign proceedings, recently including disputes before the courts of the Cayman Islands, New York and Sharjah.
Frankie's recent experience includes securing favourable judgments and settlements for clients such as 1MDB, BlackRock, and the Lehman estate. Most recently, Frankie was part of a small team advising in relation to the 2017-2018 Dana Gas litigation, which was named by The Lawyer as "one of the most significant Islamic finance cases to come before the English courts to date."
Frankie's practice also includes advising a number of the firm's pro bono clients. Her pro bono work includes assisting the United Nations High Commissioner for Human Rights, and providing advice to litigants in person through the Citizens Advice Bureau at the Royal Courts of Justice.
Representative experience includes:
Dana Gas PJSC v Dana Gas Sukuk Ltd and others [2017] EWHC 2928 (Comm): Acting for BlackRock Global Allocation Fund, Inc. in its claim concerning the validity of a purchase undertaking entered into by Dana Gas PJSC.
1Malaysia Development Berhad (1MDB) on its $6.5 billion dispute with IPIC and Aabar.
Lehman Brothers Holdings Inc in connection with its chapter 11 bankruptcy, including advising in connection with the Waterfall I Application (before the Supreme Court), and the Waterfall II and Waterfall III proceedings (before the High Court and Court of Appeal).
Lehman Brothers Holdings Inc and various of its subsidiaries in connection with the unwinding of their structured finance, structured product and derivatives portfolio, including a number of disputes before the English and New York courts.
The Special Administrators of MF Global UK Limited in connection with a number of disputes arising out of the special administration of MF Global UK.
Advising, and obtaining a successful award for a global pharmaceutical company, in an LCIA arbitration against another company in the healthcare industry with respect to breach of intellectual property rights.
Latest Thinking, Firm News & Announcements
Firm News & Announcements