Biography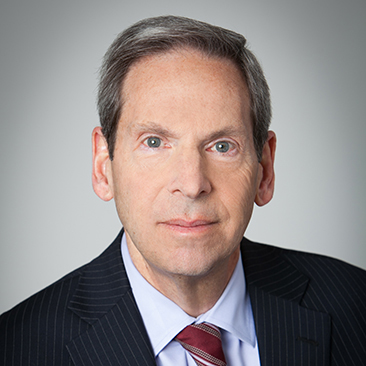 Ted Waksman is a partner in Weil's Corporate Department and has been with the Firm since 1973. Mr. Waksman has extensive experience in the areas of corporate restructurings, mergers & acquisitions, securities law and acquisition and working capital financings.
As Head of the Firm's Corporate Restructuring practice, Mr. Waksman works with the Firm's bankruptcy and tax practitioners on chapter 11 and out-of-court restructurings. He represents official and unofficial noteholder committees, distressed debt funds, senior creditors and companies being restructured.
His transactions include the restructurings of AMR Corporation, Aquilex, DirectBuy, Foxwoods, Marsico Capital Management, LodgeNet, Trump Entertainment Resorts, Extended Stay Hotels, Delphi Corp. (as counsel to General Motors), Vertis Holdings, Aleris International, Recycled Paper Greetings, WestPoint Stevens, Integrated Electrical Services, New World Pasta, ChoiceOne Communications, Independent Wireless One (a Sprint affiliate), Arch Wireless, American Gilsonite Company, Basic Energy Services, Grand Union, Gulfmark Offshore, Headway Corporate Resources, Avianca Airlines, Solutia, Safety-Kleen, Envirosource, Ziff Davis Media, Iridium, Nationwide Credit, Montgomery Ward, Finova Group, Barneys, Applied Graphics Technologies, Stage Stores and US Office Products.
Mr. Waksman has been involved in several public and private merger and acquisition transactions, including the sale of Recycled Paper Greetings to American Greetings, the sale of Extended Stay Hotels to affiliates of Centerbridge Partners, Paulson & Co. and Blackstone Real Estate Partners, the sale of WestPoint Stevens to American Real Estate Holdings (an affiliate of Carl Icahn), the sale of Barneys New York to Jones Apparel Group, the sale of Applied Graphics Technologies to Kohlberg & Co., the sale of Bethlehem Steel to International Steel Group, the sale of Grand Union to C & S Wholesale Grocers, the sale of Envirosource to Wellspring Capital, the sale of Crystal Brands to Phillips-Van Heusen and the acquisition of Maxim Pharmaceuticals by EpiCept Corporation.
Mr. Waksman has represented borrowers and commercial lenders in secured acquisition and working capital financings and debtor-in-possession and exit financings, including GE Capital. He has also represented institutional investors in private equity investments and senior and subordinated debt investments.
Mr. Waksman is a member of the American Bar Association, its Section of Business Law and its Commercial Financial Services Committee. He is also a member of the New York State Bar Association and its Section of Banking, Corporation and Business Law and is a member of the Tri-Bar Opinion Committee.
Awards and Recognition, Firm News & Announcements
Ted Waksman Named "Recommended" Lawyer for M&A: Mega-Deals ($51bn+) in the U.S.

Award Brief — Legal 500 US
Firm News & Announcements