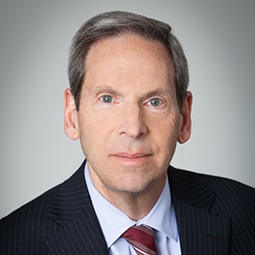 Ted Waksman is a retired partner. He was a partner in Weil's Corporate Department and was with the Firm since 1973.
Ted
 had extensive experience in the areas of corporate restructurings, mergers & acquisitions, securities law and acquisition and working capital financings.
As a former head of the Corporate Restructuring practice, Ted worked with the Firm's bankruptcy and tax practitioners on chapter 11 and out-of-court restructurings. He represented companies being restructured, senior creditors, distressed debt funds and official and unofficial noteholder committees.
Ted represented borrowers and commercial lenders in secured acquisition and working capital financings and debtor-in-possession and exit financings, including GE Capital. He also represented institutional investors in private equity investments and senior and subordinated debt investments.
Ted is a member of the American Bar Association, its Section of Business Law and its Commercial Financial Services Committee. He is also a member of the New York State Bar Association and its Section of Banking, Corporation and Business Law and, prior to his retirement, was a member of the Tri-Bar Opinion Committee.