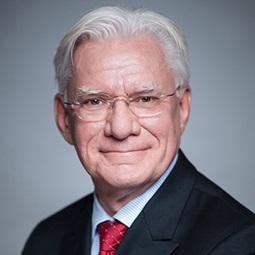 Roman Rewald retired from the partnership on November 7, 2016. He was a Corporate partner in the Warsaw office and the head of the office's pro bono committee.
After qualifying as a U.S. attorney, Roman practised law for eight years in Detroit. Upon his return to Poland in 1991, he acted as counsel to the World Bank on legal issues related to financing residential developments in Poland and to the Minister of Finance with regard to the privatisation of the banking system. He joined the Warsaw office of Weil in 1992 and was appointed partner in 1999.
Roman advised on corporate, energy law and real estate matters. With extensive experience in foreign joint ventures, real estate acquisitions, banking and M&A deals, his clients included a variety of foreign and Polish banks, financial institutions and commercial corporations. In addition to being a regular speaker at conferences concerning foreign investment in Poland, he is a board member and former chairman of the American Chamber of Commerce in Poland. Since February 2013, he has been the president of the Lewiatan Mediation Center, the leading ADR mediation facility in Poland, which is organised by the Polish Employer's Confederation "Lewiatan". Roman also serves on the board of the Ronald McDonald Foundation in Poland.
Roman is listed as an arbitrator at two Polish arbitration courts: the Polish Chamber of Commerce Arbitration Court and Arbitration Court of Lewiatan Mediation Center at the Employers' Confederation Lewiatan. He is also an arbitrator at the Alternative Dispute Resolution Center of the American Chamber of Commerce in Kosovo and a mediator entered on the list of mediators of ICC ADR Paris.
In 2014, Roman received one of Poland's highest civilian honours, the Officer's Cross of the Order of Rebirth of Poland Polonia Restituta, for contributions to the country's economic transformation.
Roman was a published member of the University of Detroit Law Review and is the author of several commentaries and publications in specialist and business magazines and periodicals. He is also a frequent commentator on legal and business issues on various Polish radio and television programs.
He graduated from the Faculty of Law and Administration of Nicholas Copernicus University (UMK) with degrees in both public administration and law. He obtained his Juris Doctor degree at the University of Detroit Law School. He is fluent in Polish, English and conversant in Russian.