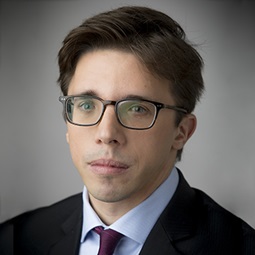 Quentin Lejeune works in the Paris office as an Associate in the French Public Law and Government Affairs practice group. His practice focuses on advising investment funds, companies and governmental entities on public contracts, administrative and regulatory law and privatizations of public assets. Mr Lejeune also regularly advises on administrative litigation matters.
Prior to joining the firm in 2015, Quentin worked for another international law firm in its Public Private Partnership / Africa practice group.
Quentin is a member of the Paris Bar. He received a License in Law & Management from Paris-Dauphine University, a Master in Public Litigation from Pantheon-Sorbonne University and a Master in Public Economic Law from Panthéon-Assas University. Quentin gained experience working for the French Administrative Supreme Court (Council of State) while receiving his degrees.