Pro Bono Counsel

New York
Biography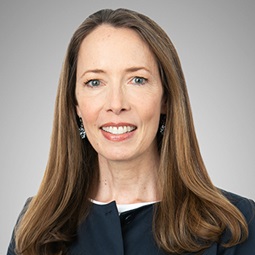 Miriam Buhl is Pro Bono Counsel at Weil, Gotshal & Manges, LLP and has coordinated the Firm's award-winning worldwide pro bono program since 2005. In 2020, Weil's 1,100 attorneys performed nearly 80,000 hours of pro bono work on a wide range of issues including human rights, economic development, corporate governance, political asylum and environmental protection. Among other accolades, the Firm has received the Pro Bono Institute's Pickering Award (2008) and the ABA Pro Bono Publico Award (2009). Miriam was named Pro Bono Counsel of the Year by The Legal Aid Society in 2006, in 2010 she received the Nonprofit Coordinating Committee's first Public Advocacy Award, in 2012 she was given Fordham University School of Law's Louis J. Lefkowitz Public Service Award, in 2014 she received the Feerick Center For Social Justice and Dispute Resolution's "Spirit of Service" Award, and the Innocence Project presented her the Advocate for Justice Award in 2017.
Miriam is a member of the boards of directors for the International Refugee Assistance Project and the Scherman Foundation. Miriam is a member of the Association of Pro Bono Counsel and serves on the Innocence Project's Development Committee, the Federal Bar Council Public Service Committee and the New York City Bar Association Pro Bono & Legal Services Committee.
Prior to joining Weil in 2005, Miriam was state director for the Greater New York Chapter of the March of Dimes, one of the largest nonprofits in the US. Between 1999 to 2004, Miriam was executive director of The New York Women's Foundation. From 1997 to 1999, Miriam was founding director of the Association of the Bar of the City of New York's Public Service Network, a program to link volunteer attorneys with public service organizations. She also served as executive director of the fair housing agency Westchester Residential Opportunities, Inc. from 1993 to 1997 and was staff attorney for The Legal Aid Society's Civil Division, Brooklyn Neighborhood Office.
Miriam is a graduate of Brown University and Fordham University School of Law.
Professional affiliations, memberships, and teaching engagements
New York City Bar Association, Pro Bono & Legal Services Committee (2006-2008, 2014 – )
Association of Pro Bono Counsel, member (2006 – )
Federal Bar Council Public Service Committee (2006 – )
The Legal Aid Society Pro Bono Advisory Committee (2006 – 2011)
New York State Bar Association Committee on Legal Aid (2006 – 2012)
New York City Bar Fund, Board member (2007 – 2012)
Nonprofit Coordinating Committee of New York, Board member (2007 – 2014)
PILnet EU Pro Bono Forum Planning Committee (2007 – 2013)
Innocence Project, Development Committee (2008 – )
Columbia University Law School Externship on Pro Bono Program and Design at Columbia University Law School (2008-2016)
PILnet Pro Bono Council (2008 – 2015 )
Scherman Foundation, Board member (2009 – )
Benjamin N. Cardozo School of Law Public Service Council (2010 – 2014)
International Refugee Assistance Project, Board member (2012 – ) and chair, Development Committee (2015 – )
Fordham University Law School Public Service Advisory Council (2017 – )
Libraries Without Borders, Advisory Council (2019 – )
Law Firm Anti-Racism Alliance, Reproductive Rights Working Group member (2020 – )
Awards and Recognition, Speaking Engagements, Guides and Resources, Latest Thinking, Firm News & Announcements
Weil's Miriam Buhl Wins John Mulhern Solidarity Award

Award Brief — Churches United For Fair Housing

Miriam Buhl Receives 2012 Louis J. Lefkowitz Public Service Award

Award Brief — Fordham Law School
Firm News & Announcements