Director of Administration – Boston

Boston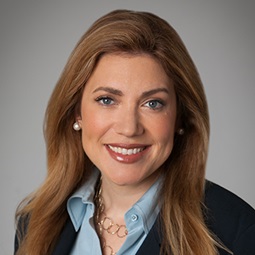 As Director of Administration for the
Boston office of Weil
, Megan Farias is responsible for the administration of the Boston office operations, including overall support functions of legal personnel and administrative staff.  Megan is the lead for the human resource function in Boston and is involved in business development initiatives such as planning and coordinating activities for clients, potential clients and internal marketing events. Prior to this role, she was the Human Resources & Administrative Manager.
Before joining Weil in 2005, Megan managed the Government Affairs office of an international Fortune 100 company, where she won the MVP award for her leadership. She earned her Bachelor's Degree at American University with a double major in International Studies and Spanish/Latin American Studies, and went on to earn her Master's Degree in International Communication. She holds certifications as a Senior Human Resources Professional by the HR Certification Institute and the Society of Human Resources Managers.
Megan is an active member of the Boston Chapter of Association of Legal Administrators, currently serving on the Education Committee and previously elected to the Nominating Committee; the Association of Legal Human Resource Managers, having served as President and several other board roles throughout the years; and is a founding member of the Mindfulness in Law Society in Boston.