Biography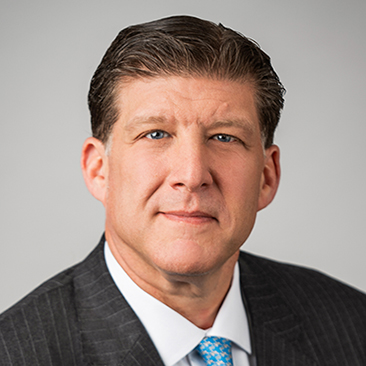 Matthew Gilroy is a partner in Weil's Mergers & Acquisitions practice and is based in New York.
Mr. Gilroy regularly represents acquirors, targets, boards of directors, special committees, investment banks and investors in complex domestic and cross border M&A (both negotiated and unsolicited) in a broad range of industries, including for clients such as: Eli Lilly and Company; American International Group, Inc.; Leucadia National Corporation; Sanofi; Computershare, Inc.; Willis Towers Watson; Brookfield; Progressive Waste; Barclays; JPMorgan; and Centerview Partners.
Mr. Gilroy also counsels clients on a broad range of corporate, securities and business-related matters, including fiduciary duties, corporate governance, disclosure issues and compliance matters, as well as defensive measures, takeover tactics, proxy fights and other contests for corporate control.
Recent Experience:
Transaction Committee of the Board of Directors of Reynolds American Inc. in Reynolds' $60.6 billion sale to British American Tobacco p.l.c. (BAT) of the 57.8% of Reynolds stock that BAT did not already own.
IMS Health Holdings, Inc. in its $17.6 billion all-stock merger of equals with Quintiles Transnational Holdings Inc.
JAB Holding Company, as leader of an investment group, in that group's $13.9 billion take-private of Keurig Green Mountain, Inc.
Willis Group Holdings plc in its $18 billion merger of equals with Towers Watson & Co.
G&K Services, Inc. in its $2.2 billion merger with Cintas Corporation.
Sanofi in its pending $4.8 billion acquisition of Ablynx NV.
First Data Corporation in its $760 million acquisition of BluePay, Inc. and its $750 million acquisition via cash tender offer of CardConnect Corp.
J.P. Morgan and Perella Weinberg, as financial advisors to AT&T Inc., in AT&T's $108.7 billion acquisition of Time Warner Inc.
Morgan Stanley, as financial advisor to Cigna Corporation, in Cigna's proposed $54.2 billion sale to Anthem Inc.
Centerview Partners, as financial advisor to Caesars Entertainment Corporation, an owner of Caesars Interactive Entertainment, Inc., in Caesars Interactive's $4.4 billion sale of Playtika to a consortium led by Shanghai Giant Network Technology Co.
Eli Lilly and Company in its $5.4 billion acquisition of the animal health business of Novartis, its acquisitions of CoLucid Pharmaceuticals, Inc., ChemGen Corp. and Radiopharmaceuticals, its sale of veterinary assets to Virbac SA, and in its strategic review of Elanco, its animal health division.
Brookfield Asset Management Inc. in its $2.8 billion acquisition of all of the outstanding common shares not already owned by Brookfield Property Partners L.P. of Rouse Properties, Inc.
Progressive Waste Solutions Ltd. in its $2.67 billion merger with Waste Connections, Inc.
The Kroger Company in the $2.15 billion sale of its convenience store business unit to EG Group and its $280 million acquisition of Vitacost.com, Inc.
Leucadia in its $3.7 billion merger with global investment banking firm Jefferies Group.
Leucadia National Corporation in its acquisition of National Beef Packing Company for $868 million.
Providence Equity Partners Inc., Ontario Teachers' Pension Plan Board and Madison Dearborn Partners, LLC in its proposed $48.5 billion going-private acquisition of BCE Inc. (Bell Canada).
Yildiz Holding AS in its $850 million acquisition of Godiva Chocolatier Inc. from Campbell Soup Company.
ATMI, Inc. in its $1.2 billion sale to Entegris, Inc. and in the sale of its LifeSciences Business to Pall Corporation.
Lottomatica S.p.A. in its $4.5 billion acquisition of GTECH Holding Corporation.
Centerview Partners, as financial advisor to the Special Committee of the Board of Directors of Caesars Entertainment Corporation, in its $3.2 billion merger with Caesars Acquisition Company.
Computershare Ltd. in its sale of Highlands Insurance Solutions, LLC.
Health Management Associates in its $7.6 billion sale to Community Health Systems.
American International Group, Inc. in its sale of AIG Rail Services, Inc. to an affiliate of Perella Weinberg Partners.
Cedar Fair, L.P. in its proposed $2.4 billion acquisition by an affiliate of Apollo Global Management.
Irving Place Capital in its $412 million acquisition of Thermadyne Holdings Corporation.
American International Group, Inc. in its sale of a $16 billion preferred interest in American International Assurance Company to the Federal Reserve Bank of New York.
American International Group, Inc. in its sale of a $9 billion preferred interest in American Life Insurance Company to the Federal Reserve Bank of New York.
Cardinal Health, Inc. in the spin-off of its Clinical and Medical Products businesses.
Macquarie Infrastructure Partners and Macquarie Communications Infrastructure Group in its $1.425 billion acquisition of Global Tower Partners from Blackstone.
Lone Star Technologies in its $2.1 billion sale to United States Steel Corp.
Florida Rock Industries Inc. in its $4.6 billion sale to Vulcan Materials Company.
Omnicare, Inc. in its $490 million hostile acquisition of NCS HealthCare, Inc.
Houghton Mifflin Riverdeep Group plc in its $4 billion acquisition of the Harcourt US Schools Education business of Reed Elsevier Group plc.
The Walt Disney Company in its $5.3 billion acquisition of Fox Family Worldwide, Inc.
The MONY Group in its $2.3 billion sale to AXA Financial.
LifePoint Hospitals, Inc. in its $1.7 billion sale to Province Healthcare Company.
Mr. Gilroy is recognized as a "highly regarded" lawyer for M&A by IFLR1000. He has been ranked as an "Up & Coming" lawyer for Corporate/M&A by Chambers USA, where clients note he is "very thorough, very accessible and a good client service provider." Mr. Gilroy is also recommended for M&A by Legal 500 US, where clients note he is "very knowledgeable and responsive," "delivers practical advice" and is "able to effectively lead deals and coordinate across multiple practice areas." He was named a 2014 "Rising Star" by Law360 and to M&A Advisor's 2013 "40 under 40" as an emerging leader in his field. Mr. Gilroy was profiled in Law360's "Sealing the Deal" monthly column for the innovative work he handled for Medicis in its $2.6 billion sale to Valeant Pharmaceuticals and was also profiled as a 2013 "MVP" for Health by Law360. He has authored several articles on the fiduciary duties of corporate directors and developments in the mergers and acquisitions area. In 2006, Mr. Gilroy received a Burton Award for Legal Achievement for his article, "Taking a Hard Look at Poison Pills" (New York Law Journal, November 7, 2005).
Mr. Gilroy is also part of Weil's Professional Evaluation & Compensation Committee and Philanthropic Committee, and has been active within the profession overall, having represented the Firm on the Corporations Law Committee of the New York City Bar. Mr. Gilroy is a member of the Board of Visitors of the Georgetown University Law Center and Georgetown's Corporate Counsel Institute. Mr. Gilroy is also a member of the Board of Directors of New Alternatives for Children, a charitable organization that provides innovative high quality services in support of birth, foster and adoptive families caring primarily for medically fragile children.
Awards and Recognition, Latest Thinking, Firm News & Announcements
Firm News & Announcements