Biography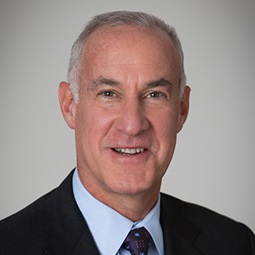 Mark Hoenig is a partner in Weil's Tax Department and is based in New York. He has extensive experience in all areas of corporate taxation, including corporate mergers, acquisitions and dispositions, as well as corporate organizations, reorganizations and workouts. Mark's M&A experience has ranged from structuring and negotiating complex transactions, bankruptcies and work-outs, to internal corporate restructuring and planning in connection with the preservation and use of tax losses.
Among Mark's notable transactions are:
AIG in the restructuring and sale of its insurance groups ALICO and AIA;
American Securities in its acquisition and sale of Arizona Chemical Holdings Corporation; its acquisitions of CPM Holdings, Inc., Conair Corporation, CS Energy LLC, The Fulham Group LLC, FullBloom Education, GenTek Inc., HHI Holdings, LLC, LaserShip, Inc., Metaldyne Performance Group Inc., Presidio Inc., SpecialtyCare, Inc., certain assets and liabilities related to the engineering, procurement and construction division of Swinerton Builders and Swinerton Renewable Energy (collectively n/k/a SOLV Energy LLC) and RealManage, LLC; its sales of General Chemical Corporation and GT Technologies; its $1.575 billion sale of Henry Company LLC; LaserShip, Inc. in its acquisition of OnTrac Logistics, Inc.; and Emerald Kalama Chemical, LLC in its $1.1 billion sale to LANXESS AG;
ATMI in its sale to Entegris;
Bain Capital in aggregate €1.4 billion senior secured and senior unsecured notes offerings, together with $1.8 billion senior multicurrency credit facilities, to finance its acquisition of a 60% stake in Kantar Group;
Blackstone in a strategic investment in The PMI Group, Inc. together with a commitment to provide working capital financing in exchange for warrants and certain other rights;
Ditech Holding Corporation (f/k/a Walter Investment Management Corp.) in its evaluation of strategic alternatives and ultimate $1.1 billion sale of Ditech Financial LLC to New Residential Investment Corp. and $762 million sale of Reverse Mortgage Solutions, Inc. to Mortgage Assets Management, LLC;
Fairway Group Holdings Corporation, the parent company of Fairway Market, in its sales in a chapter 11 bankruptcy proceeding of five stores and its distribution center to Village Super Market, Inc., of three stores to Bogopa Enterprises (the owner of Food Bazaar), of one store to a Key Food Stores Cooperative Inc. member, and of two real estate leases to Amazon Retail LLC;
Franklin Resources, Inc. in its acquisition of the investment advisor team from AlphaParity LLC;
GE Capital in its spin-off of Genworth Financial as well as its acquisition of the Transamerica Corporation business from AEGON NV;
Interval Leisure Group in its $1.5 billion acquisition, via a Reverse Morris Trust transaction, of Vistana Signature Experiences following completion of the spin-off of Vistana from Starwood Hotels and Resorts Worldwide, Inc.;
inVentiv Health, Inc. in its $4.6 billion merger with INC Research Holdings, Inc. creating Syneos Health, Inc.;
J.C. Flowers in its acquisition of a controlling interest in ELMC Group, LLC (n/k/a ELMC Risk Solutions, LLC);
Leucadia National Corporation (n/k/a Jefferies Financial Group Inc.) in the $10 billion combination of Spectrum Brands Holdings Inc. and HRG Group Inc. (f/k/a Harbinger Group Inc.) via a reverse stock split of HRG followed by a merger of Spectrum and HRG; its $3.7 billion merger with Jefferies; its acquisitions of Wiltel Corporation and National Beef Packing; its investment with Berkshire Hathaway in The FINOVA Group; its increased investment in HomeFed Corporation; and its sale of Colonial Penn Insurance Group's divisions to GE and Conseco;
Mortgage Contracting Services LLC (MCS) in its sale to an investor group led by Littlejohn & Co., LLC and Lynstone SSF Holdings Sàrl, funds advised by Neuberger Berman Alternatives Advisers and Crescent Capital Group, via an out-of-court restructuring and recapitalization;
The NORDAM Group, Inc. in its receipt of a minority investment from The Carlyle Group to finance in part NORDAM's exit from chapter 11 bankruptcy proceedings;
NPC International Inc. in its $801 million 363 asset sale in a chapter 11 bankruptcy proceeding of substantially all of its assets to Flynn Restaurant Group and Wendy's International LLC;
Thomas H. Lee Partners and inVentiv Health, Inc. (n/k/a Syneos Health, Inc.), in THL's sale of a 50% interest in inVentiv to Advent International, valuing inVentiv at $3.8 billion;
The conversion of Empire Blue Cross into WellChoice Inc.; and
Willis North America Inc. (a subsidiary of Willis Towers Watson PLC) in its $650 million and $750 million senior unsecured notes offerings.
Mark also has counseled debtors in chapter 11 proceedings, including Trump Entertainment, WorldCom Inc., Loral Space & Communications Corporation and Doctors Community Health Care. He is recognized as a "Bankruptcy Tax Specialist" by Turnarounds & Workouts magazine and is recognized for Tax and Nonprofit Organizations by Super Lawyers.
Complementing his involvement in corporate taxation has been Mark's concentration on not-for-profit organizations, having counseled tax-exempt and non-exempt organizations such as trade associations, universities, hospitals and foundations. His experience in this area touches the entire life-cycle of an exempt organization, from formation to dissolution, and includes a unique expertise relating to commercial activity and business ventures conducted by these organizations. Mark is co-chair of the Firm's Not For Profit practice group, is a long-term member of the Firm's Pro Bono Committee, has been an integral part of the Firm's annual Symposium on Not-For-Profit Governance, and serves on a number of non-profit boards, including New Yorkers for Parks, The Jewish Education Project and Lawyers Alliance for New York. In 2014, Mark was chosen by the New York Law Journal as one of only 15 "Lawyers Who Lead by Example" in the pro bono category for his "outstanding record of providing crucial legal services to poor or nearly poor New Yorkers."
Awards and Recognition, Speaking Engagements, Guides and Resources, Latest Thinking, Firm News & Announcements
Mark Hoenig Named a "Bankruptcy Tax Specialist"

Award Brief — Turnaround & Workouts
Firm News & Announcements