Biography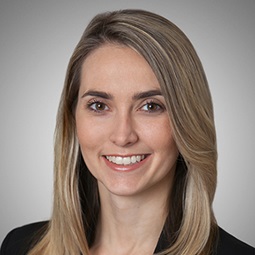 Mariel Cruz is a partner in Weil's Mergers & Acquisitions practice and is based in New York. M
ariel
focuses her practice on corporate restructurings and distressed company transactions. M
ariel
represents companies, creditors and purchasers in chapter 11 restructurings, 363 sale transactions and out-of-court restructurings.
Mariel's
experience also includes advising public and private companies in connection with domestic and cross-border divestitures, acquisitions, mergers, joint ventures and corporate governance matters.
Recent Company-side Restructuring Transactions
Westinghouse Electric Company, LLC in its $4.6 billion sale of substantially all of its global business to Brookfield Business Partners L.P. through a chapter 11 plan of reorganization
Doncasters Group in the restructuring of its $1.6 billion of first and second lien debt and its investment and management loan notes, via an English Scheme of Arrangement and English pre-pack administration which resulted in the reduction of $1.2 billion of liabilities from the operating group's balance sheet
Waypoint Leasing (Ireland) Limited in the aggregate $650 million sale in bankruptcy of a) a majority of its aircraft to Macquarie Rotorcraft Leasing Limited, and b) the balance of its aircraft to its secured lenders through a series of credit bids
syncreon Holdings Group B.V. , and its affiliates, in its cross-border balance sheet restructuring involving approximately $1.1 billion of funded debt, effected through an English scheme of arrangement pursuant to the Companies Act 2006 and ancillary processes in the United States and Canada
Exide Holdings, Inc. and certain of its subsidiaries, a global lead-acid batteries manufacturing company, in its (i) $179 million sale of substantially all of its Americas operations to Atlas Holdings LLC and (ii) approximately $560 million sale of its European and rest of world operations to its secured noteholders pursuant to a credit bid, in each case, in connection with its chapter 11 proceedings
Speedcast International Limited and its subsidiaries in the negotiation and implementation of a $500 million equity investment by affiliates of Centerbridge Partners L.P. in connection with Speedcast's ongoing chapter 11 proceedings
Halcón Resources Corporation (n/k/a Battalion Oil Corporation) and its affiliates in its second pre-packaged chapter 11 case
Catalina Marketing in a $1.9 billion restructuring involving a debt-for-equity exchange with its first-and second-lien lenders, pursuant to a pre-packaged chapter 11 plan of reorganization
Claire's Inc. in its prearranged chapter 11 cases involving the restructuring of more than $2 billion in funded debt, and a related rights offering
Fieldwood Energy LLC (a portfolio company of Riverstone) in its prepackaged chapter 11 cases pursuant to which Fieldwood deleveraged its balance sheet by $1.6 billion, raised approximately $525 million in an equity rights offering and purchased for $710 million all Gulf of Mexico deepwater oil and gas assets of Noble Energy, Inc.
Brookfield Principal Credit LLC, as administrative agent and collateral agent for the lenders, in the $928 million 363 asset sale of the North American assets of Bumble Bee Foods, LLC
Chisholm Oil and Gas Operating LLC in the $480 million exchange of debt for equity, as part of a plan of reorganization under chapter 11
Healogics, Inc. in its debt for equity exchange and $240 million common and preferred equity investments by an investor consortium led by Clayton Dubilier & Rice, Partners Group and Northwestern Mutual, and Marathon Asset Management
Kingfisher Midstream, LLC (a subsidiary of Alta Mesa Resources Inc.) in its 363 bankruptcy sale of midstream assets to BCE-Mach III LLC
Tops Markets, LLC in its chapter 11 restructuring
The Brock Group in its out-of-court debt restructuring
Breitburn Energy Partners LP in its $775 million sale of certain of its upstream assets to Birch Permian Holdings, Inc. and its $793 million sale of the remainder of its assets to Maverick Natural Resources LLC, via a chapter 11 reorganization
Central Grocers, Inc. in its 363 bankruptcy sale of 20 Strack & Van Til stores as going concerns and certain other assets to Indiana Grocery Group
Tidewater Inc. and its subsidiaries in their $2 billion prepackaged chapter 11 cases
Maines Paper & Food Service Inc. in the sale of substantially all of its assets to Lineage Logistics, Inc.
Recent Creditor-side Restructuring Transactions
First Lien Ad Hoc Group of senior secured lenders in its approximately $250 million exchange of debt for equity in Jason Group Inc. (f/k/a Jason Industries) as part of Jason's plan of reorganization under chapter 11
Secured lenders to FastMed in connection with its out-of-court restructuring
Ad hoc group of secured noteholders of Sable Permian Resources in connection with its out-of-court restructuring
Secured noteholders of Seadrill Ltd. in connection with its chapter 11 restructuring
Private/Public Transactions
Kinder Morgan, Inc. in its $76 billion acquisition of all of the outstanding equity securities of Kinder Morgan Energy Partners, L.P., Kinder Morgan Management, LLC and El Paso Pipeline Partners, L.P.
Sanofi in its $25 billion exchange of Merial, its animal health business, for the consumer healthcare business of Boehringer Ingelheim GmbH
General Electric Company in its $6.9 billion sale of its United States, Mexico, Australia and New Zealand fleet businesses to Element Financial Corporation, and in the sale of its European fleet businesses to Arval Service Lease S.A.
Eli Lilly and Company in its approximately $5.4 billion acquisition of the animal health business of Novartis and in its acquisition of the North American rights to the oncology product Erbitux®
Brookfield Asset Management Inc. in its $2.8 billion acquisition of all of the outstanding common shares not already owned by Brookfield Property Partners L.P. of Rouse Properties, Inc.
Genworth Financial, Inc. as corporate counsel in its proposed $2.7 billion sale to China Oceanwide Holdings Group Company Ltd.
G&K Services, Inc. in its $2.2 billion merger with Cintas Corporation
Software Luxembourg Holding S.A. in its $1.3 billion merger with and into Churchill Capital Corp II, a SPAC sponsored by the Churchill Capital Group
Harsco Corporation in its approximately $525 million sale of its infrastructure division to Brand Energy & Infrastructure Services, Inc.
The Kroger Company in its acquisition via tender offer of Roundy's, Inc. and in its strategic partnership with, and investment in, Lucky's Market
Aéropostale Inc. in its strategic partnership with, and $150 million credit facility from, Sycamore Partners LLC
Mariel has been named a 2021 "Emerging Leader" for M&A by The M&A Advisor. She is recommended for M&A by Legal 500 US, where clients note her "excellent negotiation perspective and nuanced approach."
Mariel is a member of the Board of Directors of PENCIL, an organization that inspires innovation in NYC's public schools through private-public partnerships.
Awards and Recognition, Speaking Engagements, Guides and Resources, Firm News & Announcements, Latest Thinking
Mariel Cruz Named a 2021 "Emerging Leader" for M&A

Award Brief — The M&A Advisor

Mariel Cruz Recommended for M&A: Large Deals ($1BN+)

Award Brief — Legal 500 US
Firm News & Announcements