Biography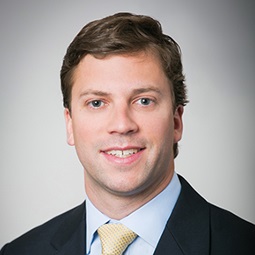 Kevin Bostel is a partner in Weil's Restructuring Department, where he advises debtors, creditors, equity holders, investors, and other interested parties in the context of domestic and international corporate restructurings, crisis management and governance, liquidations and distressed financings and acquisitions. He has experience advising creditors and debtors in a variety of industries, including retail, airlines, technology, energy and power generation, and financial services. Kevin has also represented lenders, financial institutions, and other parties in connection with the reorganization, financing, and/or acquisition of distressed companies.
Most recently, in 2022 Kevin was named a Rising Star by Law360 and an "Emerging Leader" by The M&A Advisor. He received a B.S. in Mechanical Engineering from Lehigh University and a J.D. from Boston College. He served as teaching assistant for a business reorganization seminar at Cardozo Law School and is a regular contributor to the Weil Bankruptcy Blog. Kevin has been recognized for his pro bono efforts, including for his role in representing the N.Y. Police and Fire Widows' & Children's Benefit Fund.
Representative Experience
Debtor/Company-Side Experience:
Catalina Marketing Corporation, a digital media marketing company, in its prepackaged second chapter 11 cases with approximately $300 million in funded debt.
NPC International, Inc. and its debtor affiliates in their chapter 11 cases involving over $900 million of funded debt. NPC is America's largest franchisee company with over 1,600 restaurants across two iconic brands—Pizza Hut and Wendy's and more than 35,000 employees.
24 Hour Fitness Worldwide Inc. and its debtor-affiliates in their pending chapter 11 cases involving approximately $1.4 billion of funded debt. 24 Hour Fitness is a leading fitness club operator with locations across the United States and more than 3 million members.
PG&E Corporation and Pacific Gas and Electric Company, one of the largest combined natural gas and electric energy companies in the United States and the largest utility company in the State of California, in their chapter 11 cases. PG&E has approximately 16,000,000 customers, 24,000 employees and estimated liabilities (including contingent and disputed liabilities) in excess of $50 billion.
Catalina Marketing Corporation, a digital media marketing company, in its prepackaged chapter 11 cases with liabilities in excess of $1.8 billion.
Westinghouse Electric Company, a globally recognized nuclear power company, in its chapter 11 cases.
Angelica, in its healthcare-related chapter 11 case.
CHC Group Ltd., a global helicopter service provider to offshore oilfield producers, operating on six continents with more than 220 aircrafts, in their chapter 11 cases, involving liabilities in excess of 1.5 billion.
SIGA Technologies, in its healthcare-related chapter 11 case.
American Airlines, in its chapter 11 case which resulted in unprecedented returns to creditors and American's existing shareholders.
Daffy's, in its retail-related chapter 11 case.
Lenders/Financial Institutions/Other Parties Experience:
Sponsor in the out-of-court recapitalization of an online retailer.
Goldman Sachs International, as Prepetition Secured Lender and Noteholder in the chapter 11 case of REVA Medical, Inc., a medical device company which focuses on the development and commercialization of polymer-based bioresorbable products for vascular applications.
The Export Import Bank of China, in seeking dismissal of the Baha Mar chapter 11 cases.
Awards and Recognition, Speaking Engagements, Guides and Resources, Latest Thinking, Firm News & Announcements
Firm News & Announcements