Biography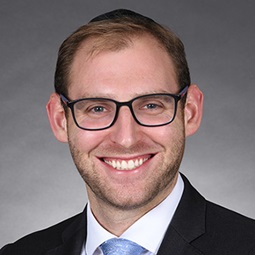 Josh Schonfeld is an associate in Weil's Tax Department and is based in Dallas. Josh participates in the representation of Firm clients with respect to the tax aspects of a wide range of corporate transactions.
Josh has been part of the teams advising:
Berkshire Partners and Permira Advisers in their sale of a majority stake in Teraco Data Environments (Pty) Ltd., in a transaction valuing Teraco at approximately $3.5 billion
Clearhaven Partners in its acquisition of Wowza Media Systems, LLC
GHK Capital Partners in its acquisition of ITS Logistics, Inc.
Gores Holdings VI, Inc., a SPAC sponsored by The Gores Group, in its $2.9 billion business combination with Matterport, Inc.
Kainos Capital in its sale of good2grow LLC and its portfolio company JTM Foods LLC in the sale of JTM Foods to Tenex Capital Management
Lee Equity Partners, together with Twin Point Capital, in the acquisition of Alliance Corporation
Providence Equity Partners and its portfolio company Blackboard in its sale to Anthology (a portfolio company of Veritas Capital and Leeds Equity Partners)
PSG in its acquisition of DoseSpot and its portfolio company Assembly in its acquisition of Pacvue Corporation and a significant recapitalization led by Advent International
PSP Investments, as a minority investor, in the acquisition, alongside TPG Capital, of Thycotic Software, Ltd. and the merger of Thycotic with Centrify Corporation (a portfolio company of TPG Capital)
Southeastern Grocers, LLC in its $522 million exchange of unsecured note debt for 100% of its equity, as part of a $1.3 billion prepackaged chapter 11, and $1.125 billion in exit financing
TurnKey Vacation Rentals, Inc. in its merger with Vacasa LLC
Josh joined Weil as a summer associate in 2018.
Josh received his J.D. from Yale Law School and his B.A. from Fairleigh Dickinson University. He also received his Bachelor in Talmudic Law from Bais Yisroel Institute in Jerusalem, Israel. While in law school at Georgetown University, before transferring to Yale, he served as a research assistant to Georgetown Law Supreme Court Institute Executive Director Irving Gornstein.
Firm News & Announcements
Firm News & Announcements