Biography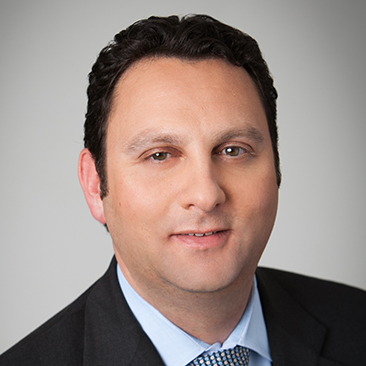 Jared Friedmann is a partner in Weil's Litigation Department, where his practice focuses on a wide range of complex commercial litigation. Mr. Friedmann has litigated matters involving complex contract disputes, class actions, restrictive covenants, employment discrimination, trademark and copyright infringement, insurance, bankruptcy, ERISA, civil RICO, and electronic discovery for both public and private clients in a variety of industries, including banking, insurance, manufacturing, on-line commerce, and telecommunication, in both state and federal courts and in arbitration.
Mr. Friedmann has written and lectured on numerous topics including the Class Action Fairness Act (CAFA), federal subpoena practice, drafting effective settlement agreements, e-discovery, and professional responsibility, including as a guest lecturer at Columbia Law School. He is a member of the litigation section of the New York State Bar Association and the Federal Bar Council.
Mr. Friedmann serves as Vice-Chair of the Firm's Pro Bono Committee, and has received numerous awards for his pro bono work, which has focused on helping disadvantaged children with special needs. Mr. Friedmann is co-chair of New York Lawyers for the Public Interest's Pro Bono Advisory Council and serves on the Board of Directors of Temple Beth Sholom in Roslyn, New York.
In 2017, Mr. Friedmann was recognized as a "Rising Star" by the New York Law Journal and named to Benchmark Litigation's "Under 40 Hotlist," which noted he "excels at commercial litigation." Mr. Friedmann is also recognized as a recommended lawyer for ERISA Litigation by Legal 500.
Mr. Friedmann received his B.S. from Cornell University, School of Industrial & Labor Relations. He received his J.D. from Columbia Law School where he was a Harlan Fiske Stone Scholar and a Senior Editor of the Columbia Law Review.
From 2004-2005, Mr. Friedmann clerked for the Honorable Colleen McMahon in the Southern District of New York.
Selected Experience
Port Authority of New York & New Jersey (D.N.J.; Federal Maritime Commission) – Successfully defended the Port Authority in multiple litigations involving claims seeking hundreds of millions of dollars in damages.
Alibaba Group Holding Limited (S.D.N.Y.; D. Ariz.; S.D. Fla.) – Successfully defended Alibaba in multiple federal court litigations alleging contributory trademark and copyright infringement.
Tyco Electronics v. State of New York (N.Y. Court of Claims) – Obtained one of the largest settlements ever against the State in the Court of Claims as plaintiffs' counsel in breach of contract action against New York State arising from the largest contract ever entered into by the State of New York.
Spinedex v. United Healthcare of Arizona (D. Ariz.) – Obtained summary judgment dismissing putative ERISA class action by chiropractic provider and plan participants alleging that benefits were improperly denied as "experimental and unproven."
Kroll Associates, Inc. v. Cramer (E.D. Va.) – Plaintiff's counsel in breach of restrictive covenant case in which client obtained favorable settlement following preliminary injunction hearing.
International Biometric Group, LLC v. Intrepid Solutions and Services, Inc. (S.D.N.Y.) – Defeated motion for TRO by a competitor prohibiting Intrepid, a leading biometrics company, from participating in a bid for Department of Defense contract, involving allegations regarding misappropriation of trade secrets and breach of restrictive covenants.
McReynolds v. Merrill Lynch & Co. (N.D. Ill.) – Successfully obtained order denying class certification for Merrill Lynch in purported nationwide class action by sixteen financial advisors alleging race intentional discrimination and disparate impact in hiring, promotion, compensation, account distribution and teaming.
Bischoff v. Frank Brunckhorst Co. and Boar's Head Provisions (Sup. Ct. N.Y. County) – Defended privately held companies and certain owners in action alleging breach of contract and fiduciary duties. Secured very favorable settlement.
Malchow v. Oxford Health Plans (D.N.J.) – Successfully obtained stay of all proceedings as lead counsel in putative class action arising from claims concerning failure to pay reasonable and customary amounts set forth in underlying insurance policies.
Latest Thinking, Awards and Recognition, Firm News & Announcements
Jared Friedmann Named a "Recommended" Lawyer for ERISA Litigation in the U.S.

Award Brief — Legal 500 US

Jared Friedmann Named to Under 40 Hot List

Award Brief — Benchmark Litigation

Jared Friedmann Named 2017 "Rising Star"

Award Brief — New York Law Journal

Jared Friedmann Named 2017 "Rising Star" ...
Firm News & Announcements