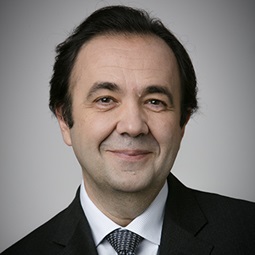 Frédéric Salat-Baroux is a partner based in our Paris Office.
Frédéric is the head of the French Public Law and Government Affairs Practice and focuses on Public, Administrative and Regulatory Law.
Before joining Weil, he spent the first part of his career (1991-2000) as a member of the French Administrative Supreme Court (Conseil d'Etat). Subsequently, he was appointed as counselor in the office of the French President, Jacques Chirac. He was then nominated as Chief of Staff of the French Presidency.
Born in 1963, Frédéric graduated from the Paris Business School (Ecole Supérieure de Commerce de Paris) and obtained a master (maîtrise) in business law from the Paris-Assas law school. He graduated also from the Institut d'Etudes Politiques de Paris and the Ecole Nationale d'Administration.
Frédéric is a member of the Paris Bar.