Biography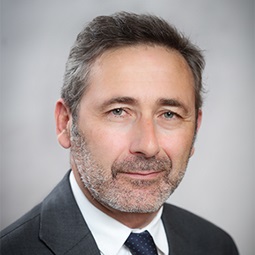 Frédéric Cazals is a partner in the Paris office whose practice is entirely focused on M&A and private equity transactions, including LBOs and public-to-private transactions, both domestic and cross-border. He regularly advises LBO funds (including InfraVia, Chequers Capital, Ardian, Sagard, Eurazeo) and has been involved in the development and implementation of private equity investments for more than 20 years. He also has extensive experience in M&A and represents leading institutions and companies in France and across Europe.
Since 2006, Frédéric has been consistently ranked as a leading lawyer in Private Equity by Chambers Global and Chambers Europe which note that "he is admired for his client-friendly approach and depth of expertise". Clients endorse Frédéric, who is "not only an excellent technician but also has great intellectual and moral strength. He doesn't go in all guns blazing and knows how to reach a compromise".
Frédéric graduated from Sciences Po Paris in 1989 and obtained a Law degree (Maîtrise) at the University of Paris II Assas in 1987. He has been a member of the Paris Bar since 1992.
Recent representative M&A/Private Equity Experience:
Ardian in the acquisition and sale of Ionisos, Lagarrigue and Opteven
Chequers in the acquisition and he sale of Idverde and Altema
Parquest and the acquisition and sale of ADIT
Casino in the sale of Floa and of several shops to Les Mousquetaires
Eurazeo in the acquisition of Aroma-Zone and the acquisition and sale or Groupe C2S
Infravia in the acquisition of Sandaya, Grandir (Les Petits Chaperons Rouges), Univet and in the acquisition and sale of Reden-Solar
NJJ in the acquisition of Nice-Matin and the sale of La Provence
Paprec in the acquisition of Coved and CNIM and its investment in Pizzorno
Luxempart in its investments in IM Global and in Coutot-Roehrig
Awards and Recognition
Frederic Cazals named "Leading" Lawyer for Private Equity: High End in France

Award Brief — Chambers Europe 2012