Biography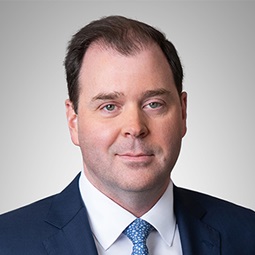 Eoghan Keenan is a partner in Weil's Mergers & Acquisitions practice and is based in New York. Eoghan represents public and private companies in connection with complex domestic and cross-border mergers, acquisitions, joint ventures and divestitures. He also provides counsel regarding general corporate matters, including reporting requirements, corporate governance issues, defensive measures and other strategic considerations.
Experience
Glencore, CPP Investments and BCI, as shareholders, in Viterra Ltd.'s approximately $18 billion business combination with Bunge Ltd.
Scripps Networks Interactive, Inc. in its $14.6 billion merger with Discovery Communications, Inc.
Sanofi in its approximately $13 billion sale of nearly all of its 20.6% stake in Regeneron Pharmaceuticals, Inc. through a registered public offering and related share repurchase by Regeneron.
NEOGEN Corporation in its $5.3 billion combination with the Food Safety business of 3M, in a Reverse Morris Trust transaction that implied an enterprise value of the combined company of $9.3 billion.
Foley Trasimene Acquisition Corp. II, a SPAC sponsored by an affiliate of Trasimene Capital Management, LLC and led by William P. Foley II, in a $9 billion business combination with Paysafe Limited.
Campbell Soup Company in its $6.1 billion acquisition of Snyder's-Lance, Inc.; its sale of Garden Fresh Gourmet; and its sale of Bolthouse Farms to Butterfly Equity.
Benefytt Technologies, Inc. in its $625 million take-private by Madison Dearborn Partners.
Brookfield Asset Management Inc. in its approximately $4.8 billion acquisition of a 61.2% stake in Oaktree Capital Group, LLC.
Straight Path Communications, Inc. in its $3.1 billion sale to Verizon Communications, Inc.
Verizon Communications, Inc. in its $4.4 billion acquisition of AOL Inc.
Special Committee of Fidelity National Financial, Inc. in FNF's $2.7 billion acquisition of FGL Holdings.
American Securities in its $2.5 billion take-private acquisition of Air Methods Corporation and its acquisition of a controlling interest in Blue Bird Corporation.
Engility Holdings, Inc. in its $2.5 billion all-stock sale to Science Applications International Corp.
QLT Inc. (n/k/a Novelion Therapeutics Inc.) in its acquisition of Aegerion Pharmaceuticals, Inc. and its minority investment in Aralez Pharmaceuticals Plc.
Progressive Waste Solutions Ltd. in its $2.67 billion merger with Waste Connections, Inc.
Nortek, Inc. in its $2.8 billion merger with Melrose Industries PLC.
Sanofi in its $1.9 billion acquisition of Kadmon Holdings, Inc.
Trebia Acquisition Corp., a SPAC sponsored by affiliates of Trasimene Capital Management and Bridgeport Partners, in its $1.4 billion business combination with System1, LLC.
Willis Towers Watson in its $1.3 billion acquisition of TRANZACT.
Aman Group S.a.r.l. in its sale of a $900 million minority stake to Cain International and The Public Investment Fund, in a transaction that valued Aman at $3 billion.
The KeyW Holding Corporation in its $815 million merger with Jacobs Engineering Group Inc.
Gurnet Point Capital in its up to $504 million take-private of Corium International, Inc.
Sanofi in its $350 million sale of its Seprafilm Adhesion Barrier and related assets to Baxter International Inc.
Discovery, Inc. in its joint venture with Magnolia, the home and lifestyle brand led by Chip and Joanna Gaines, in the formation of the Magnolia Network.
The Kroger Company in its acquisition of Vitacost.com.
A consortium led by Mubadala Development Company PJSC, a public joint stock company wholly owned by the Government of the Emirate of Abu Dhabi, in its joint venture with Sony Corporation to acquire EMI Music Publishing (the music publishing arm of EMI) for $2.2 billion and its management of the JV.
Evercore, as financial advisor to a committee of independent directors of T-Mobile US, Inc., in T-Mobile's $146 billion merger with Sprint Corporation.
Evercore, as financial advisor to CenturyLink, Inc., in CenturyLink's $34 billion acquisition of Level 3 Communications Inc.; and to FairPoint Communications, Inc., in FairPoint's approximately $1.5 billion all-stock merger with Consolidated Communications Holdings, Inc.
Fidelity National Financial, Inc. (FNF) in a series of transactions that brought about the tax-free distribution of its interest in Black Knight Financial Services, Inc. (n/k/a Black Knight, Inc.) to owners of FNF Group, following which Black Knight became an independent, publicly traded company.
GE Aviation in its formation, together with Parker Aerospace, of Advanced Atomization Technologies, LLC.
GE Aviation Systems LLC in its sale the assets of its electromechanical actuation division to TransDigm Group Incorporated.
GE Aviation Systems LLC in its China-based joint venture with Aviation Industry Corporation of China (AVIC) to develop and market a new generation of avionics systems for the civil aviation market.
Opera Software ASA in its acquisition of AdColony Inc.
Canadian pension funds participating in the Maple Group consortium, in Maple's C$3.8 billion unsolicited bid for and subsequent acquisition of the Toronto Stock Exchange.
Eli Lilly and Company and Elanco in the acquisition of ChemGen Corp.
Eoghan has been named among The M&A Advisor's 2018 Emerging Leaders, is recognized as a "Notable Practitioner" for M&A in the U.S. by IFLR1000 and has been recognized as a "Rising Star" for Mergers & Acquisitions by Super Lawyers from 2016-2018.
Awards and Recognition, Speaking Engagements, Guides and Resources, Firm News & Announcements, Latest Thinking
Eoghan Keenan Recognized as a "Notable Practitioner" for M&A in the U.S.

Award Brief — IFLR1000

Eoghan Keenan Named "Rising Star" for Mergers & Acquisitions

Award Brief — Super Lawyers
Firm News & Announcements