Biography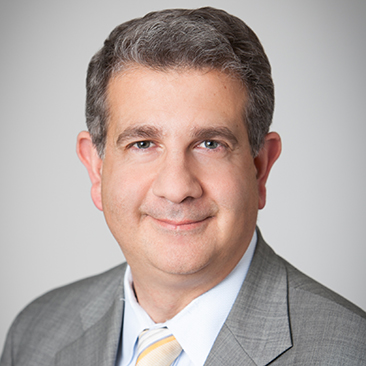 David L. Yohai, a partner in Weil's Complex Commercial Litigation practice, has almost two decades of experience in trying and litigating commercial cases, including the successful defense of numerous jury trials with hundreds of millions of dollars at stake, and in conducting major arbitrations, including ICC and domestic arbitrations. For six years, he served as Co-Head of Weil's Complex Commercial Litigation practice, an approximately 130 attorney group across Weil's U.S. and foreign offices. He also serves as Co-Head of the Firm's Insurance Litigation practice.
Mr. Yohai focuses on high-profile commercial, intellectual property, and antitrust matters, including class actions, for clients in the media, consumer electronics, insurance, reinsurance, nuclear power equipment supply, and transportation industries, among others. In the 2019, 2020, and 2021 editions of Benchmark Litigation, Mr. Yohai was recognized as a New York Litigation Star for Antitrust, General Commercial, and Intellectual Property. In 2016, BTI Consulting Group named Mr. Yohai a "Client Service All-Star" across all practice areas nationwide in its annual survey of corporate counsel. Since 2015, Legal 500 has recognized Mr. Yohai as among the top lawyers nationwide for General Commercial Disputes, with commentators calling him "a seasoned trial lawyer with a great record." In 2013, Law360 named him a legal "top gun" and "MVP" in media and entertainment law. Chambers USA and his clients also have recognized Mr. Yohai for his "thoughtful, unpretentious and direct approach" to major litigation.
Over the past several years, Mr. Yohai has represented and counseled Discovery Communications, Panasonic, The Carlyle Group, A&E Networks, Farmers Insurance, The Walt Disney Company, and ESPN in significant, high-dollar value litigations and arbitrations. In 2018, Mr. Yohai won a major appellate victory following oral argument before the Fourth Circuit that upheld a 2016 defense trial victory he won as lead trial counsel for Discovery Communications in a dispute commenced by a former distributor. In 2013, Mr. Yohai secured a jury trial win for ESPN in federal court in New York in a more than $150 million lawsuit brought by Dish Network alleging breaches of certain terms of a licensing agreement. In 2011, Mr. Yohai also won a major jury trial on behalf of ESPN, ABC Cable Networks Group, and other Disney-related entities in a contract case involving over $100 million in alleged damages, and he secured a total victory on a counterclaim worth over $65 million. In 2009, Mr. Yohai completely defeated a national class, and then an Illinois class, in a multi-billion dollar antitrust class action brought against ExxonMobil, BP, Shell, Citgo, and Marathon alleging a conspiracy to fix gasoline prices. Mr. Yohai also has long represented Panasonic and certain of its subsidiaries in all manner of disputes, and is currently defending the company in a major antitrust case involving international cartel price-fixing allegations.
Mr. Yohai also has conducted numerous successful arbitrations, including on behalf of clients from Japan, Germany, and the U.S. He has tried cases before ICC arbitration panels, JAMS panels, and AAA panels, and is known for his direct style.
As Co-Head of Weil's nationwide insurance litigation practice, Mr. Yohai has extensive experience representing some of the largest insurance and re-insurance companies in high-profile individual, class, and multi-district litigation. He has obtained favorable dismissals, denials of class certification, and settlements in cases for Farmers Insurance Exchange, United Healthcare, Penn Treaty American Corporation, Conseco Senior Health Insurance Company, The Travelers Insurance Company, and many others. In particular, Mr. Yohai has won a number of significant victories on behalf of Farmers Insurance. Most recently in March 2019, after an exceedingly rare grant of an en banc petition in the Eleventh Circuit, Mr. Yohai secured the affirmation of the dismissal with prejudice of federal antitrust claims alleging that Farmers and others have engaged in anticompetitive behavior and other unlawful conduct in Florida to control and reduce what they pay Plaintiffs for automobile damage repair, labor, and material costs. Previously, in April 2017, Mr. Yohai delivered an argument before the Second Circuit that secured the affirmation of a dismissal with prejudice of an industry-wide Medicare False Claims Act complaint alleging Farmers and other defendants failed to reimburse the government for payments made to Medicare beneficiaries in accordance with the Medicare Secondary Payer Statute. Mr. Yohai also won an affirmation of a dismissal of a parallel action in the Second Circuit in January 2017. In 2012 and 2013, Mr. Yohai secured several major victories for Farmers Insurance in putative class actions regarding medical payment claims under certain auto insurance policies, including the dismissal of one putative subclass and the denial of class certification in a second matter. Mr. Yohai also achieved a Tenth Circuit victory for Farmers in 2013 following his oral argument on issues related to time limitations in insurance policies. Over the course of his career, he has also served as lead counsel in several large reinsurance arbitrations in which he achieved favorable decisions.
Mr. Yohai has been the lead lawyer on a number of successful appeals, including cases before the United States Courts of Appeals for the Second, Third, Fourth, Fifth, Seventh and Tenth Circuits, the New York Court of Appeals, and the Supreme Courts of Illinois, Oregon and Louisiana.
Mr. Yohai lectures on topics including federal civil procedure, arbitration, MDL proceedings, e-discovery, and the attorney-client privilege, including for PLI, and he is a member of the litigation sections of the American and New York State Bar Associations.
Mr. Yohai graduated Phi Beta Kappa and magna cum laude from Princeton University with a B.A., where he majored in the School of Public and International Affairs. He received his J.D. from New York University School of Law, where he graduated as a member of the Order of the Coif and was a note and comment editor of the New York University Law Review. After graduating from law school, he clerked for the Honorable Robert E. Cowen on the United States Court of Appeals for the Third Circuit, where he worked on a variety of civil and criminal appeals.
Awards and Recognition, Speaking Engagements, Guides and Resources, Latest Thinking, Firm News & Announcements
David Yohai Recognized as a "Local Litigation Star" for Antitrust, General Commercial, and IP in New York

Award Brief — Benchmark Litigation

David Yohai Named a "Local Litigation Star" in New York for Antitrust, Commercial Litigation, and Intellectual Property

Award Brief — Legal 500 US

David Yohai Named a "Leading" Lawyer for Commercial Litigation in the U.S.

Award Brief — Legal 500 US

Weil's David Yohai Profiled as Law360 Media & Entertainment MVP

Award Brief — Law360
Recent Developments in Media Mergers & How to Protect Yourself in Your Contracts: The Litigator's Perspective

Speaker(s): David L. Yohai, Yehudah L. Buchweitz and Charan J. Sandhu

June 16, 2016 — New York, New York — Part of Weil's 2016 Tech/IP Media Lunchtime Seminar Series.
Firm News & Announcements